UR Senior Management led by the Vice Chancellor hosted the Debate & Basketball men and women teams in recognition of their recent achievements respectively in Ghana, Accra and Kenya, Nairobi. The get together event took place on Friday November 12th, 2021, at the Head Office. Participants include the team members, their coaches, and heads of delegation at the competitions.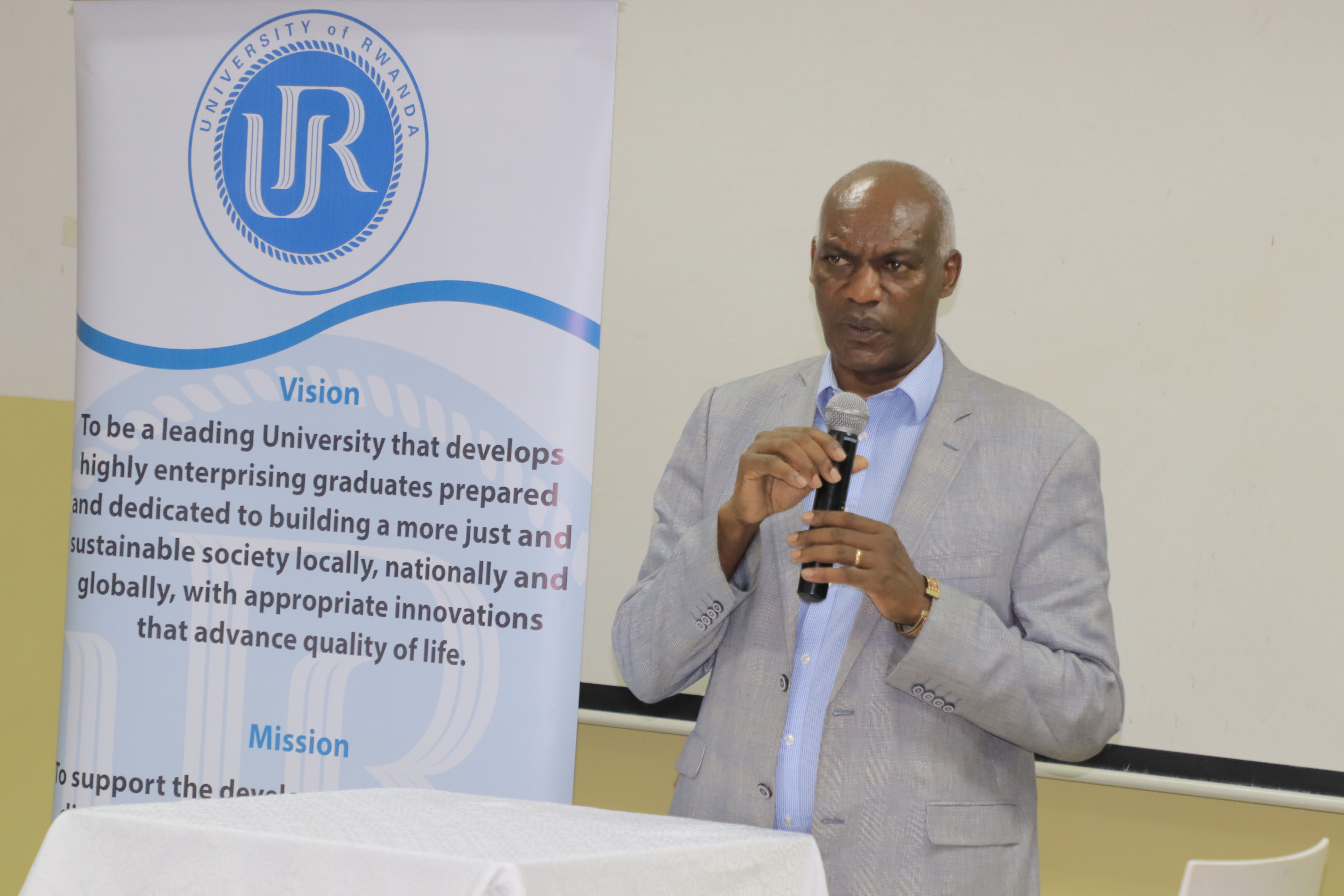 Vice Chancellor during his address at the reception
To recall the Teams' attainments, the UR Debate team registered a historical win in the Global Commonwealth inter tertiary debate Championship last September and ranked first on other teams from tertiary institutions from American, European and Asian Continents. In Basketball, the UR female team ranked 4th out of 14 Universities while the male team ranked 7th out of 18 Universities from six West, East and South African countries in the 4th Afro-varsity 3x3 Basketball Championship which was hosted by United State International University-Africa (USIU-Africa) from November 6th to 7th, 2021.
In his remarks at the occasion, Prof. Lyambabaje called upon sportsmen to aim higher. "Sportsmen should always aspire to aim higher. In sports culture, members must work together to reach their goal. We need to work as a team to reach success", he said. He also thanked the teams for honoring the country in general and UR in particular and promised them support to raise sports activities in UR.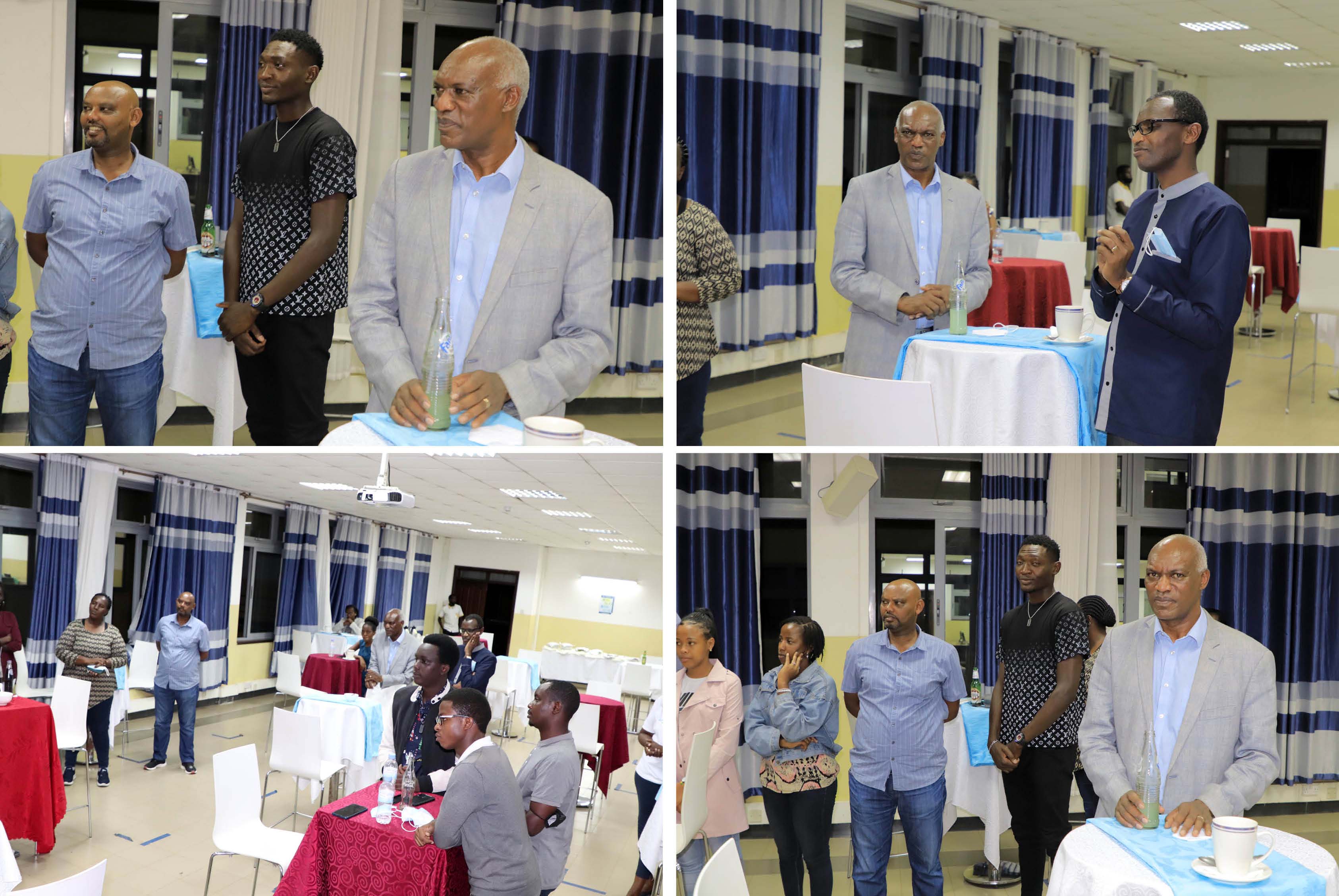 Sections of participants in the reception
To promote sports activities, UR signed an MoU with the Centre for Global Sports (CGS) aiming to develop an inter campus athletics program at University of Rwanda. The partnership is poised to inspire academic achievement, athletic success, and leadership advancement, while simultaneously creating the necessary functional and administrative skills to host the 2026 All-Africa University Games.