The Women Handball Team of the University of Rwanda, Rukara Campus, has qualified for the semi-final phase of the Women Handball National Championship after overwhelmingly beating ES Saint Vincent in the Inter League Phase played on Sunday the 5 May 2019 at Musanze.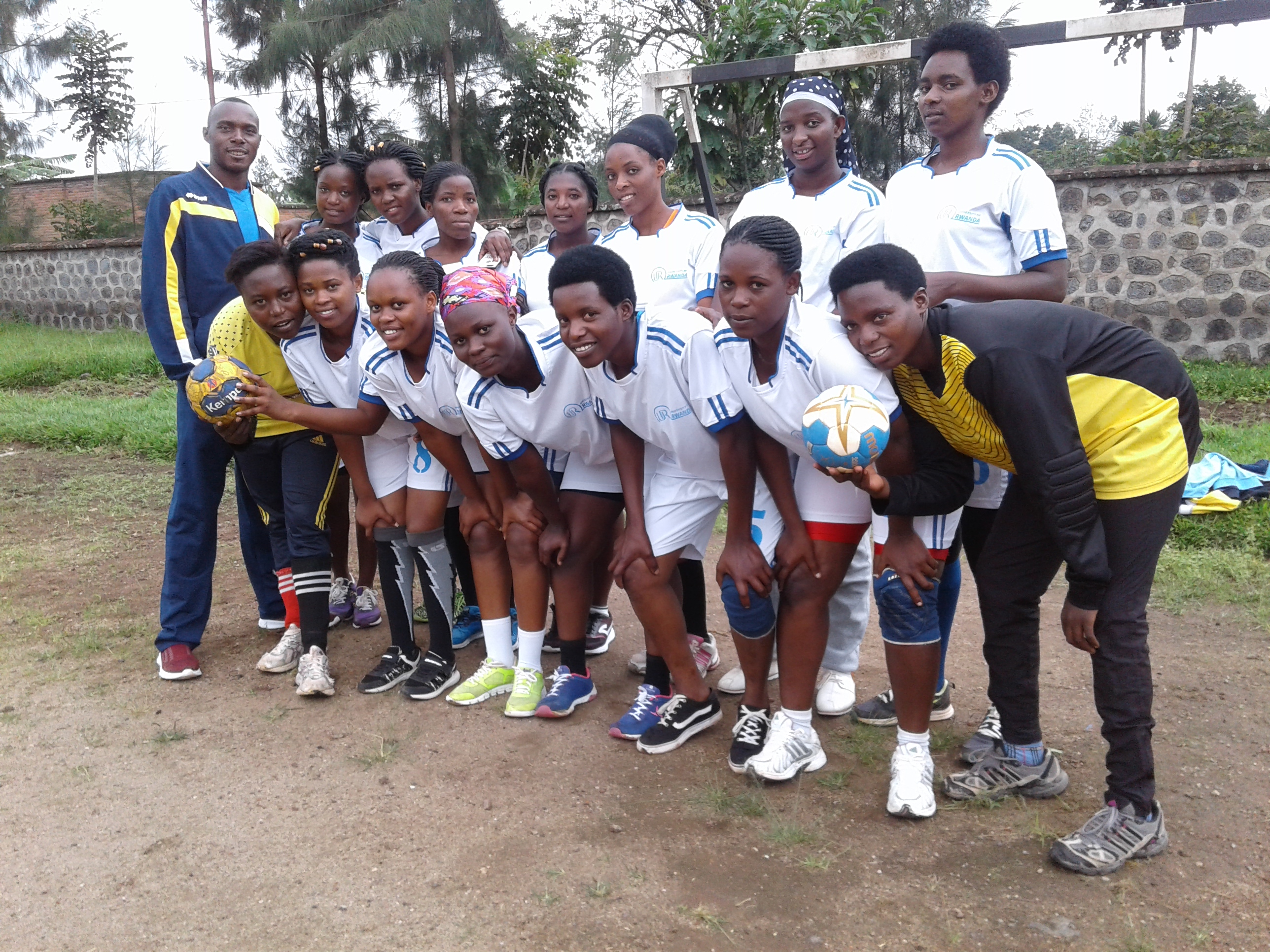 Rukara Campus Women Handball Team posing for a photo with their coach, Mr. Ngarambe Francois Xavier
The Interleague Phase games that opposed Rukara Campus (Eastern League) to ES St Vincent (Northern League) ended in favour of the former with the score of 36-12.
Since its participation in the ongoing Women Handball National Championship, UR- Campus Women Handball Team has so far beaten its opponents. Mr. Ngarambe Francois Xavier, Coach of Rukara Campus, noted his team has won all the four games played in the Western Province in February-March 2019 ''.
'' We played the first leg and the second leg against Birambo Women Handball Team and IPRC West Women Hand Ball Team.'' For the first leg the score was 15-5 and 13-11 for Rukara Campus vs Birambo and Rukara Campus vs IPRC West respectively, Mr. Ngarambe said. We also won the second (leg. We scored 24-5 on IPRC West and 20-0 by forfeit on Birambo'', he added.
According to Ngarambe, by winning the Inter League Phase ( Eastern League vs Northern League), Rukara Team has qualified for the semi-final phase. Other remaining teams are ; GS Kitabi (Nyamagabe District), Kiziguro S.S (Gatsibo District), TTC de la Salle de Byumba ( Gicumbi District), ES Saint Joseph Karuganda ( Gakenke District), and ES Kirambo ( Burera District).
Story
NTIRANDEKURA Schadrac
Public Relations and Community Engagement Officer
University of Rwanda-College of Education