Centre for Gender Studies
Message from the Acting Director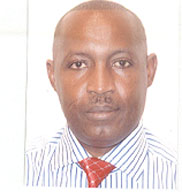 We see the Centre for Conflict Management (CCM) as a bridge between academic teaching, research findings and policy making inspiration regarding peace and conflict studies in Rwanda and Africa, especially in the African Great Lakes Region. Indeed, the Great Lakes Region in Central Africa shares a lot as far as sustainable peace building is concerned.
Though located in Rwanda and founded on the Rwandan successful stories of post-genocide reconstruction, CCM strives to expand its research and teaching activities to the whole region and continent for the benefit of the population whose main need is to live in peace and security.
It is within that context that this website was provided, so that CCM's research findings, teaching and learning activities can be disseminated and shared with a large audience. We thus invite all of you to take advantage of this space and get involved in CCM programs. Your comments and suggestions in our online guest book will be highly valued for the betterment of the centre's services.
You are all welcome.
Prof Francois Masabo
Acting Director