Senior Management
Senior Management
• The Vice Chancellor
• The Deputy Vice Chancellor in charge of academic affairs and research
• The Deputy Vice Chancellor in charge of Strategic Planning and Institutional Advancement
• The Deputy Vice Chancellor in charge of administration and Finance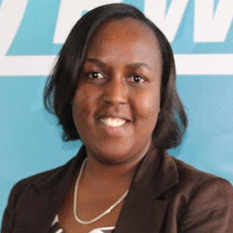 Ms. Françoise Kayitare Tengera
Deputy Vice-Chancellor for Administration and Finance, University Of Rwanda
Contact Information
P.O Box 4285 Kigali-Rwanda.
Email :
dvc.fin@ur.ac.rw
Website :
www.ur.ac.rw

Biography
Ms Françoise Kayitare Tengera, the current Deputy Vice-Chancellor of Finance has an oversight responsibility over finances, corporate services, procurement and the University Single Projects Implementation Unit (SPIU).
Prior to this, she worked for the University of Rwanda-College of Business and Economics as the Acting Principal. She was also a lecturer and Head of Department of Finance which is the largest department in the School of Business in the same College.
A part from that, she is Board member and Director for different institutions including Rwanda Social Security Board, ActionAid Rwanda, INATEK (Institute of Agriculture, Technology and Education of Kibungo), RIM s.a (Reseau Interdiocésain de Microfinance) and Don Bosco Initiative.
Tengera secured a presidential scholarship to carry out her postgraduate studies in Oklahoma Christian University (USA) where she graduated with a master's degree in Business Administration, with specialization in Finance.
Her passion is to impact young people with the quality education towards improving their lives and contribute to the development of their families and to the nation as a whole. In 2012, despite being a junior academic staff, Tengera was selected by her peers as the best employee of the year thanks to her zeal and academic commitment.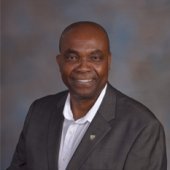 Associate Professor Charles Murinda Kabwete
Ag. Deputy Vice Chancellor for Academic Affairs and Research (DVC-AAR),
University of Rwanda (UR)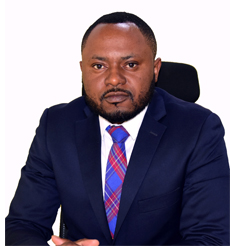 Dr. Papias Malimba Musafiri
Deputy-Vice Chancellor for Strategic Planning and Institutional Advancement, University Of Rwanda
Dr. Papias M. Musafiri is the Deputy Vice Chancellor for Strategic Planning and Administration (DVC-SPA) at the University of Rwanda (UR). Prior to his appointment as the DVC-SPA, he was a member of Cabinet of Rwanda as the Minister of Education. Musafiri was also the Principal of College of Business and Economics ; the University of Rwanda. Besides, he is formerly the Director of Policy, Research, and Strategy at Rwandan Higher Education Council and Director of General Services in the Ministry of Justice. He serves as President and member in several Boards of Directors both at national and regional levels.
Dr. Musafiri has over 20 years experience as academician actively engaged in Teaching, Research and Consultancy in institutions of higher learning in the areas of finance, accounting, and economics. While working as an academic staff at the institutions of higher learning, he has also been constantly involved in academic leadership and administration duties at senior management positions including that of : Principal, Vice Rector Academic, Director of Planning, Director of Administration and Human Resources Management ; Dean of Graduate Studies ; Dean Faculty of Management ; Head of Department and Industrial Attachment Liaison Officer.
Dr. Musafiri received his Bachelor Degree in Commerce and Management at the University of Dar es Salaam, Tanzania and his Master's Degree in Business Administration (MBA) majoring in Finance and Information Technology from the School of Business at the Indian Institute of Technology (IIT - Roorkee). He has Doctor of Philosophy in Finance from VIT University.
Contact information :
Dr. Papias M. Musafiri
Deputy Vice Chancellor for Strategic Planning and Institutional Advancement, University of Rwanda.
P.O Box 4285 Kigali-Rwanda.
Email : dvc.spa@ur.ac.rw