Senior Management
Senior Management
• The Vice Chancellor
• The Deputy Vice Chancellor in charge of Academic Affairs and Research
• The Deputy Vice Chancellor in charge of Strategic Planning and Administration
• The Deputy Vice Chancellor in charge of Finance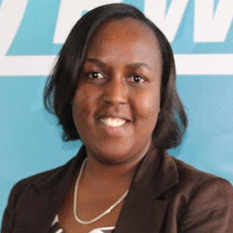 Ms. Françoise Kayitare Tengera
Deputy Vice-Chancellor for Finance, University Of Rwanda
Contact Information
P.O Box 4285 Kigali-Rwanda.
Email :
dvc.fin@ur.ac.rw
Website :
www.ur.ac.rw

Biography
Ms Françoise Kayitare Tengera, the current Deputy Vice-Chancellor of Finance has an oversight responsibility over finances, corporate services, procurement and the University Single Projects Implementation Unit (SPIU).
Prior to this, she worked for the University of Rwanda-College of Business and Economics as the Acting Principal. She was also a lecturer and Head of Department of Finance which is the largest department in the School of Business in the same College.
A part from that, she is Board member and Director for different institutions including Rwanda Social Security Board, ActionAid Rwanda, INATEK (Institute of Agriculture, Technology and Education of Kibungo), RIM s.a (Reseau Interdiocésain de Microfinance) and Don Bosco Initiative.
Tengera secured a presidential scholarship to carry out her postgraduate studies in Oklahoma Christian University (USA) where she graduated with a master's degree in Business Administration, with specialization in Finance.
Her passion is to impact young people with the quality education towards improving their lives and contribute to the development of their families and to the nation as a whole. In 2012, despite being a junior academic staff, Tengera was selected by her peers as the best employee of the year thanks to her zeal and academic commitment.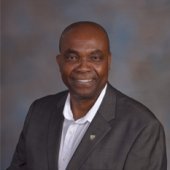 Prof Nosa O. Egiebor
Deputy Vice Chancellor for Academic Affairs and Research (DVC-AAR),
University of Rwanda (UR)
Prof Nosa O. Egiebor is the Deputy Vice Chancellor for Academic Affairs and Research at the University of Rwanda (UR). He is a Professor of Chemical and Environmental Engineering.
Prof Egiebor has previously served as the Provost and Executive Vice President at the State University of New York – College of Environmental science & Forestry (SUNY-ESF). He is a registered Professional Engineer, and he received his PhD in Chemical-Metallurgical Engineering from Queen's University in Kingston, Ontario, Canada. Prof . Egiebor has held faculty and senior academic administration positions in Canada and the United States for over 30 years. He started his post PhD academic career at the University of Alberta in Edmonton, Canada where he attained the rank of Full Professor. He subsequently served as the U.S. Department of Energy (DOE) Chair Professor, as the Samuel P. Massie Chair of Excellence in Environmental Engineering with tenure at Tuskegee University, Alabama. Serving also as Program Director, he led the development of the environmental engineering degree program at Tuskegee University. He also served the same university as Vice President for International Education & Research between 2011 and 2014.
From 2014 to 2017, he was Chief International Officer (SIO) and Executive Director of Global Engagement at the University of Mississippi. He is an internationally renowned educator and researcher and has served as a Visiting Professor in top international universities, including the Technical University of Berlin in Germany, Ankara University in Turkey, and the International Institute for Water and Environmental Engineering in Burkina Faso. Prof. Egiebor also served as a member of U.S. EPA's Science Advisory Board (SAB) between 2015 and 2018. He is a life member of the American Institute of Chemical Engineers (AIChE), and the recipient of numerous national and international professional awards, including the U.S. Department of Energy award for Outstanding Research & Educational Accomplishments, the Alexander von Humboldt Fellowship Award in Germany, and the U.S. Fulbright Scholar award, amongst others.
Prof Egiebor's research interests include industrial water and wastewater treatment, trace contaminant analysis in drinking water and food products, advanced oxidation processes, biomass conversion for activated carbon and biofuel production, CO2 sequestration and capture, solidification for low level radioactive waste treatment, acid mine drainage, and the treatment of mining and milling wastes. Prof Egiebor has secured more than $30 million in extramural funding as grants and contracts from numerous funding agencies, both nationally and internationally. He has published over 140 scholarly articles and delivered numerous invited lectures and oral presentations at national and international conferences.
Contact information :
Prof Nosa O. Egiebor
Deputy Vice Chancellor for Academic Affairs and Research, University of Rwanda.
P.O Box 4285 Kigali-Rwanda.
Email : dvc.aar@ur.ac.rw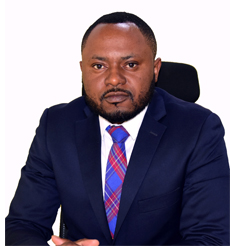 Dr. Raymond Ndikumana

Deputy-Vice Chancellor for Strategic Planning and Administration, University Of Rwanda
Contact information :
Dr. Raymond Ndikumana
Deputy Vice Chancellor for Strategic Planning and Administration, University of Rwanda.
P.O Box 4285 Kigali-Rwanda.
Email : dvc.spa@ur.ac.rw