15 entrepreneurs with innovative business ideas have completed a one - week boot camp getting coaching and mentorship from experts in entrepreneurship in a bid to transform potential and innovative business ideas into viable business ventures.
The Boot Camp is organized under the Grid and Incubation Hub (GIIH) project operating at African Centre of Excellence in Energy for Sustainable Development which seeks to create a bridge between the university and various sectors in the economy in order to make research relevant to emerging issues, and to support innovation and entrepreneurship through incubator and accelerator programs.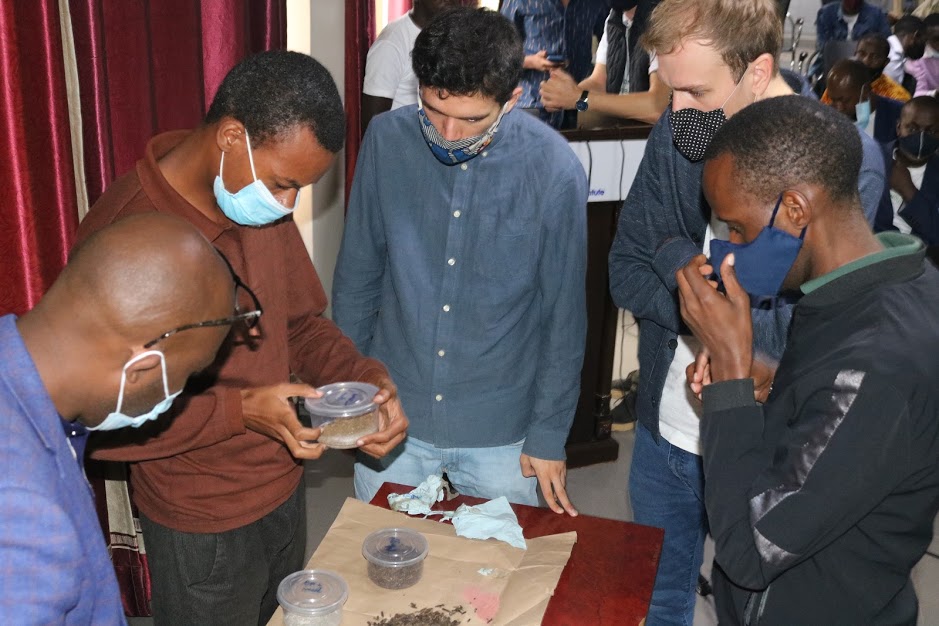 The training brought together 15 entrepreneurs
15 finalists are competitively drawn from 40 young entrepreneurs with innovative ideas who expressed interest to be incubated. The main objective of this boot camp was to discover, nurture, and potentially fund exceptional youth's business ideas which are innovative, scalable, and have huge transformational potential, making them financially viable, freestanding and competitive in the open market.
Philbert Dusenge is one of the trainees whose business idea is to find an alternative solution to the insufficient cooking resources that the Country is facing whereby 83% of population rely on firewood and charcoal.
"My business idea is finding an alternative solution, which can use wastes (rice husks, sawdust and other wastes from industries) to clean cooking energy, using a gasifier stove, that I will manufacture myself", he says.
Dusenge argues that, through the boot camp, he got skills that will help him during the implementation of his business idea.
" I didn't know about the product market validation, which is the critical step of business" He admitted, adding that boot camp allowed him to learn skills of validating a product from prototype to commercial/business point, and pitching.
During the boot camp period, trainees got skills in Marketing for startups, business and financial planning and sales strategies among others.
This boot camp is the kick off the six month entrepreneurship journey where the trainees will be hosted at the Grid to get the incubation services, such as high level professional mentorship, adequate excellent facilities and seed funding to fine tune their prototype to a minimum viable product.
Story by Jean Damascène NIYITEGEKA
Communication & Marketing Specialist/SPIU