The Rwanda Defence Force Command and Staff College celebrated the graduation of the Senior of Command and Staff course 10. The officers' graduates are those who had completed the core military curriculum and fulfilled the academic requirements of the University of Rwanda Master of Arts in security studies in the College of Arts and Social Sciences, Center for Conflict Management. The event took place at Nyakinama on Saturday, June 11,2022.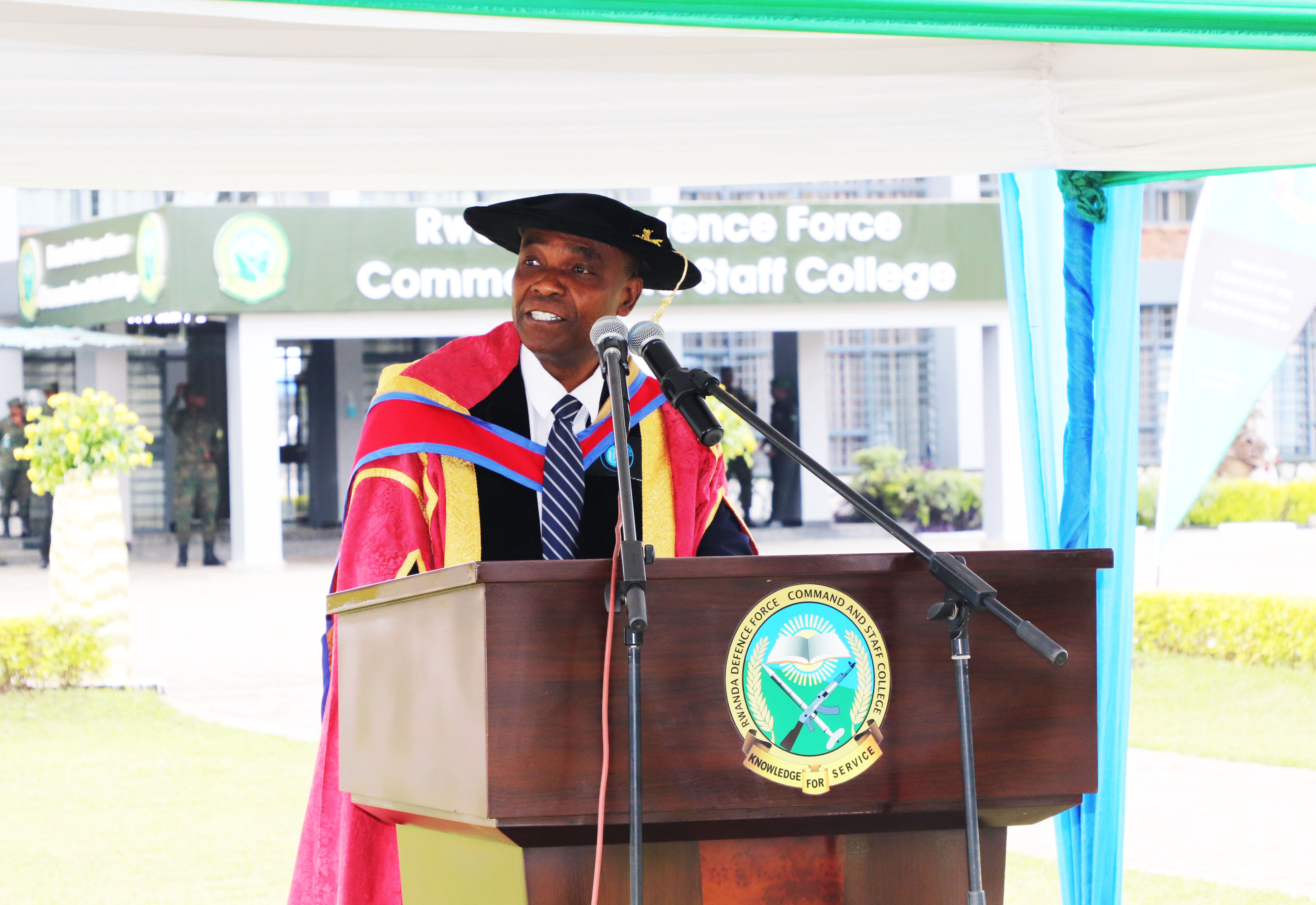 The University Ag. Vice Chancellor, Prof Nosa O. Egiebor speaking at graduation ceremony
The University Ag. Vice-Chancellor, Prof Nosa O. Egiebor congratulates all the graduates and their families for achieving the important milestone in their life. He reminds them that as they move- on to take on and provide leadership for the contemporary peace and security challenges of this time, the African continent and Rwanda country even the University of Rwanda have high expectations of them.
"The University of Rwanda trusts that what you have gained during your study will serve you well as you confidently put into practice the knowledge gained for the betterment of humankind in general and the African continent in particular" Nosa said.
He went on explaining that the African continent is confronted with a slew of issues, including development and quality of life issues, armed conflicts, terrorism, food insecurity and famine, all of which are exacerbated by climate change. He encourages them to use their significant military and intellectual knowledge to always seek peace, security, and justice.
Major Gen Albert Murasira, Minister of Defence, Republic of Rwanda and guest of honor delivered his speech with excitement for the 48 graduates. He gave them the message to continue building a good society the world needs today.
"It takes courage and willingness to make short and long-term goals. You must not consider for what you get than what you give," Murasira.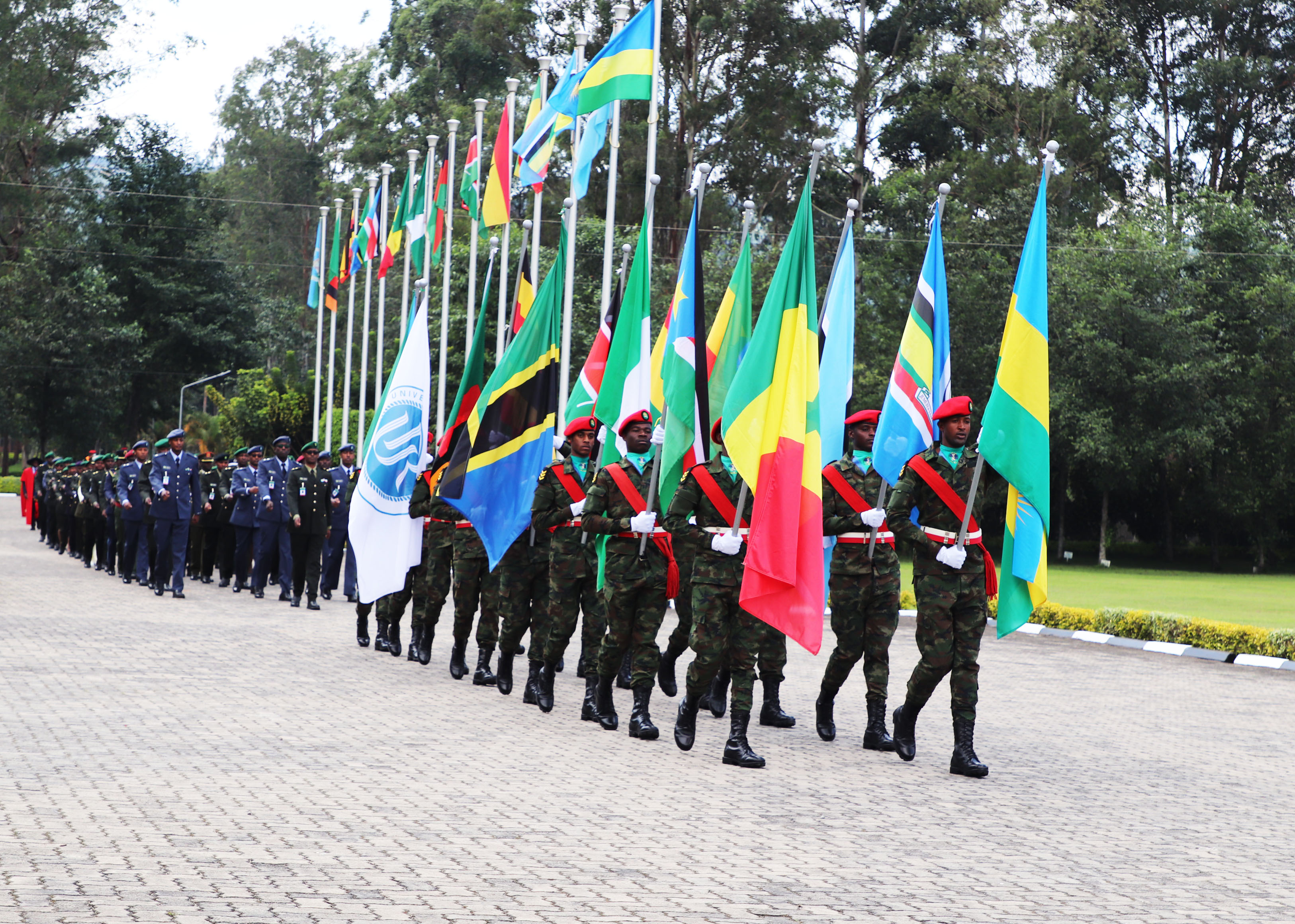 The cohort included officers from Botswana, Ethiopia, Ghana, Kenya, Malawi, Nigeria, Senegal, South Sudan, Tanzania, Uganda, and Zambia, in addition to the hosts Rwanda.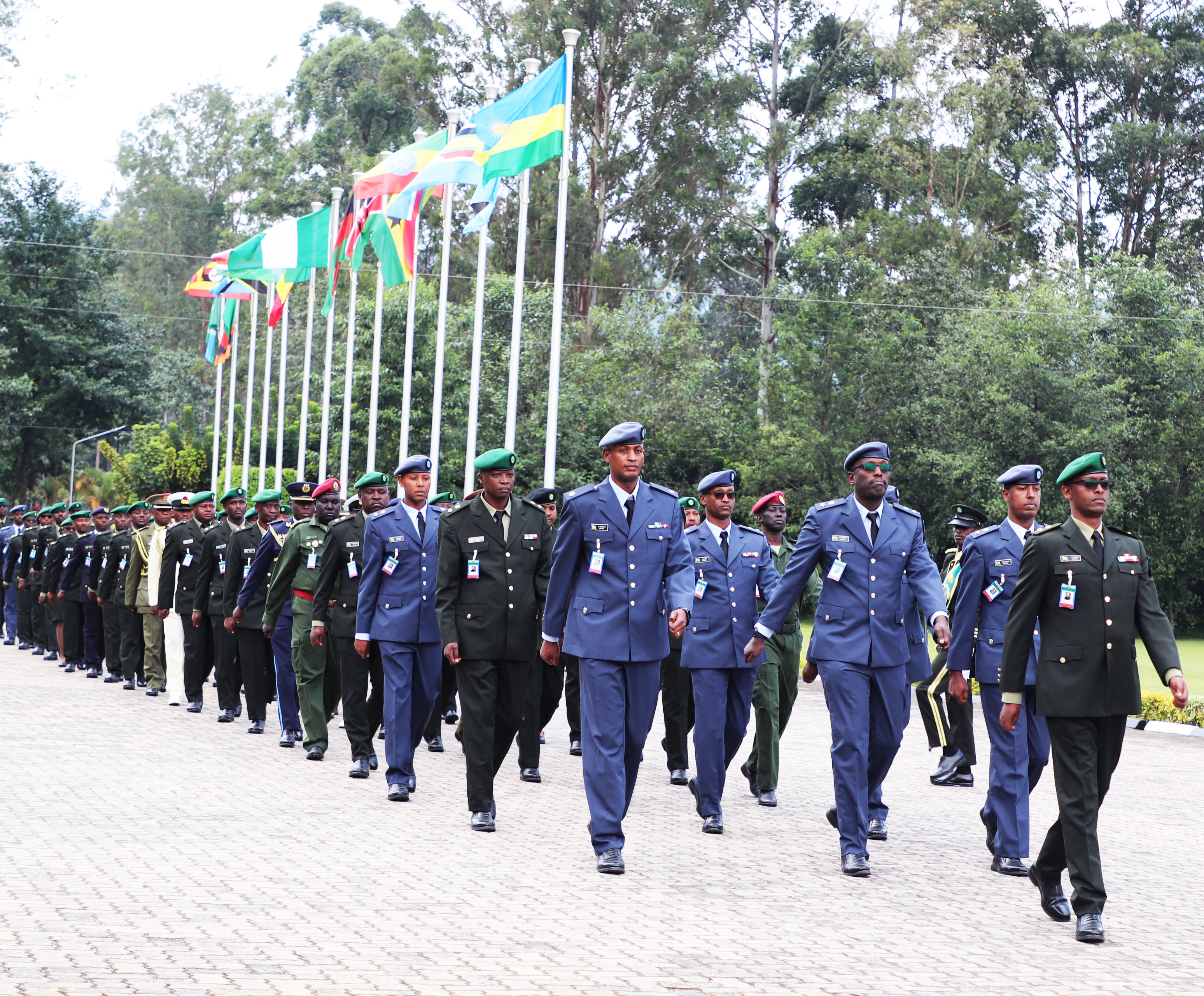 Story by Ntawurikura Rosine
Intern in UR Communication Department