UR-Sweden Library Sub Program organizes a two days training on "Information Literacy" (IL) to academic staff, librarians, postgraduate students and UR-CAVM students at UR-CAVM, Busogo Campus.
The training aims to document the IL skills of that were acquired by Librarians, academic staff and students who participate on the training, to assess the confidence level of participants in the entire academic research process before and after information Literacy training and to generate feedback that can be used in the planning and delivery of future information Literacy training.
The evaluation reveals that the participants had used the knowledge to write and submit papers for publications, write dissertations and prepare teaching materials and support each other staff and students to do effective research.
The following are some recommendations made from the training : To increase the internet connectivity, Decentralize the training up to campus level, Handout or platform to be uploaded at UR Website, To disseminate the new subscription databases up to school level and To increase the number of days to allow participants to do enough practices.
Participants in the training from UR-CAVM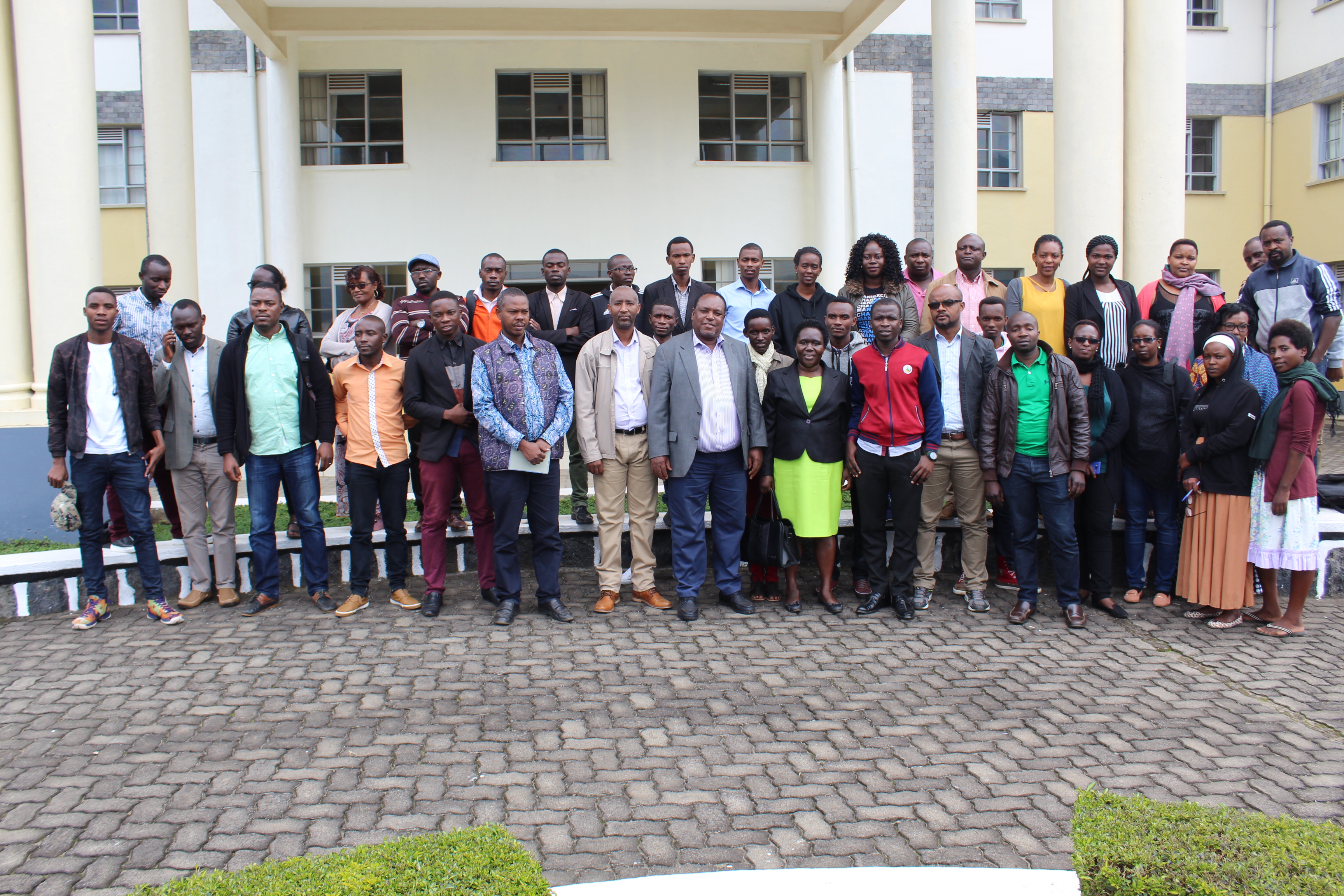 group photo