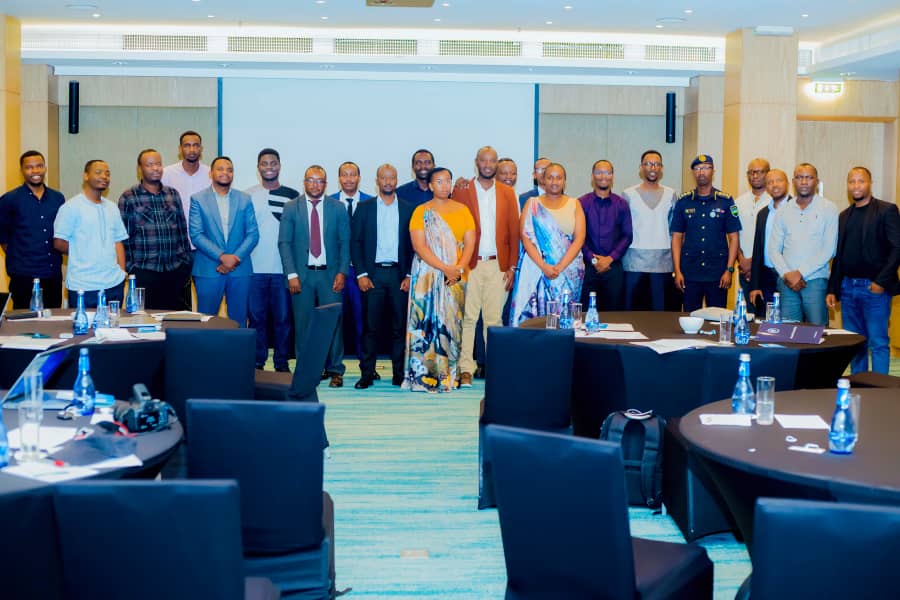 The African Centre of Excellence in Data Science (ACE-DS) in partnership with Carnegie Mellon University (CMU) have launched a project on automatic Road Traffic Crashes Data Management System to ensure evidence-based Road Safety (AutoRTC-DMS).
A three-year project funded by the National Council of Science and Technology (NCST) was designed in a bid to reduce traffic road crashes related losses (lives, injuries and economic losses) by designing and bringing to the market innovative tools and applications to timely record, analyze and share road traffic crashes data in Rwanda.
Speaking at the launch, CSP Kabasha Khalid from Rwanda National Police commended the academicians for the role they envisage to play in road traffic management.
"Rwanda National Police was the only one responsible for road traffic management. Having academicians also coming on board is something commendable. With academicians we will be able to get enlightened data to inform policy-makers to come up with long-term solutions", CSP Khalid Kabasha noted.
According to the World Bank report, 2018, road traffic crashes are under-reported especially in low-income countries in which around 80 percent of road crashes' deaths are not recorded.
Dr. Ignace Kabano, and Dr. Eric Umuhoza, the project Investigators believe that accurate knowledge of road crashes and their causes can help provide robust motives for the investment of appropriate and effective road safety intervention.
It is expected that the project will design and implement a hybrid (SQL and NoSQL databases) data repository for road crashes data persistence, a set of APIs exposing some functionalities of the repository will be provided, data anonymization techniques will be put in place to guarantee open access to the data while preserving privacy among other results.
The project will be implemented by different stakeholders mainly University of Rwanda, Carnegie Mellon University, Rwanda National Police, and Kigali Collaborative Research Centre (KCRC).
Story by
Jean Damascène NIYITEGEKA
Communication & Marketing Specialist
University of Rwanda
African Centers of Excellence Project (UR-ACEs)