Agricultural practitioners and stakeholders were gathered at the College of Science and Technology do discuss ways to apply geospatial science to support decision making in the field of food security towards sustainable Agricultural development. The workshop was organized by the UR GIS & Remote Sensing Centre in line with AfriCultuReS project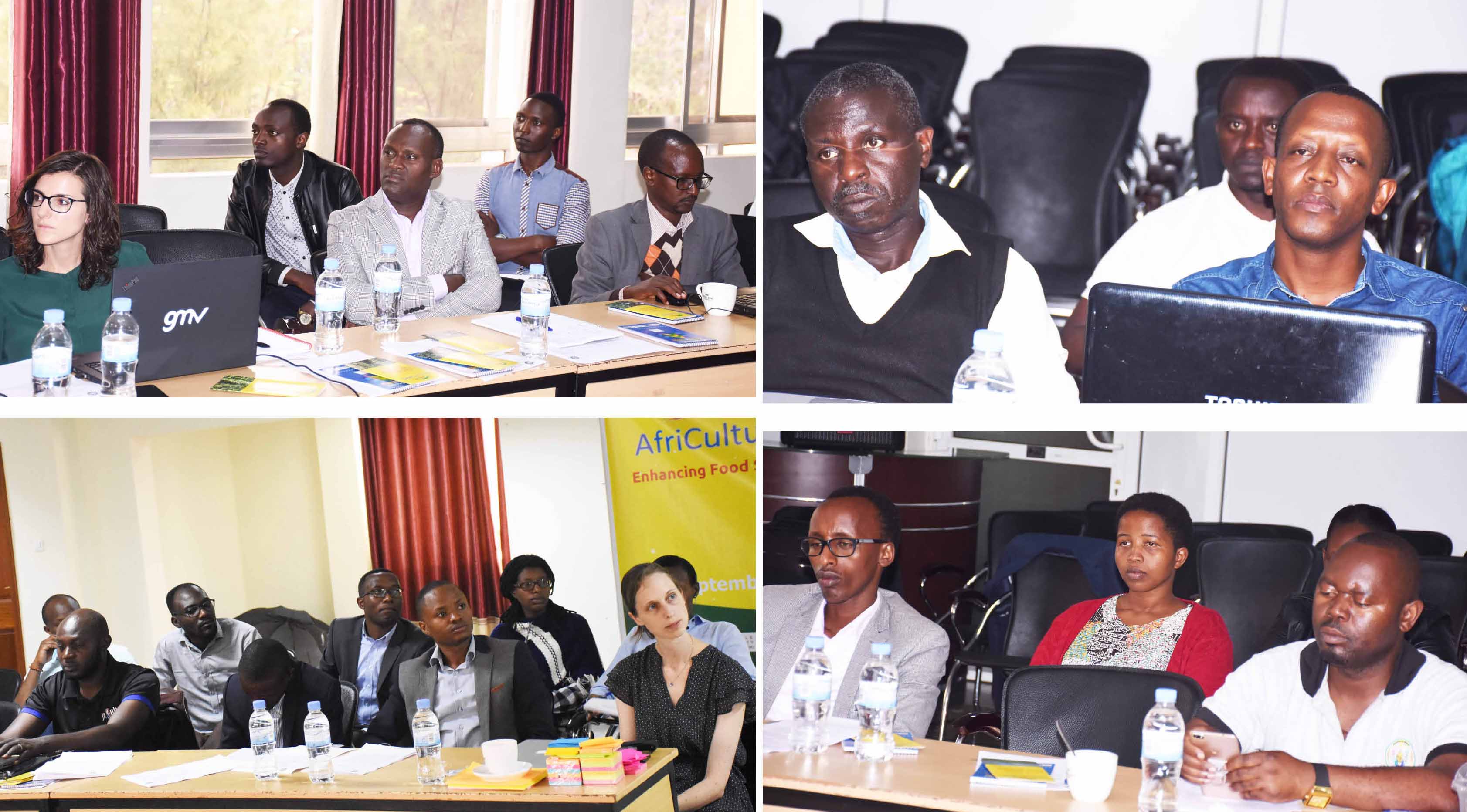 Participants in the workshop
The workshop was intended to gain understanding of the tools under development by the potential users and gather their inputs. According to organizers, collection of data would serve stakeholders and users to tailor best techniques that would inform existing practices to enhance food security in the country.
"The aim was to get real stories of what is happening on the ground so that we can provide informed services fitting farmers' needs," said Juan Suarez the Coordinator of AfriCultuReS – Enhancing Food Security in AFRIcan AgriCULTUral Systems. He added that developed tools would be delivered to agriculture stakeholders such as cooperatives, extension services at Government level to add value to available information.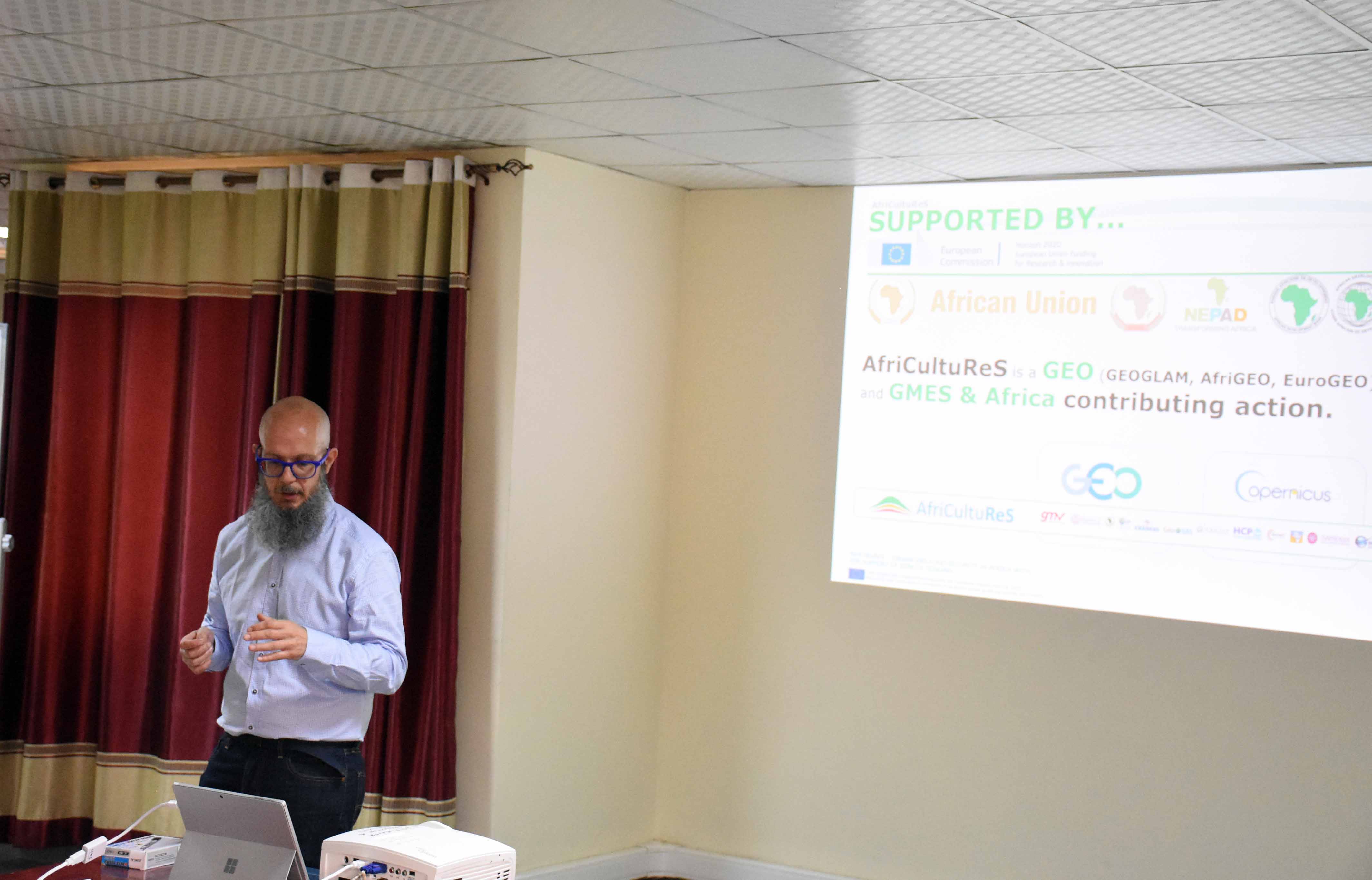 Juan Suarez the Coordinator of AfriCultuReS during his presentation
AfriCultuReS is a project that develop a comprehensive solution to enrich decision making on food security through an open source geo-enable Food Decision Support System (FSDSS). Among other tools, it applies geospatial science to sustainable agricultural development, natural resource management, biodiversity conservation, and poverty alleviation in Africa.
UR Centre for GIS and Remote Sensing is among 17 Partners of which eight are based in African countries, to cover the required north-south and east-west distribution. Specifically, it covers the Equatorial and Central Africa area.
In Rwanda, AfriCultuReS through UR Centre for GIS and Remote Sensing is expected to develop solutions towards Crop monitoring, Crop regionalization and land consolidation spatial decision support tool as well as early warning system for drought and flood risk assessment and eradication.
Group photo of participants