The week from 16th up to 20th May 2022 marks the orientation for the new students who will be attending the University of Rwanda, College of Business and Economics.
The induction week is organized annually to accommodate new students by giving them a tour of the campus and introduce them to different facilities in order to get the entire insight of the campus.
During the orientation session, the students got to see their respective classes according to the programs they were oriented in and made a tour of the main building. At the end of the tour, there was a general gathering where they were given time to ask different questions.
In his address to the students, Dr. Pierre Claver Rutayisire, the Acting Principal of CBE gave a brief on rules and regulations. "Rules and regulations are crucial for you students, the campus and the entire University. For instance, attendance in class is mandatory. There is a percentage you can't go below at the risk of failure. This is not to intimidate you, but to tell you the reality of things" said Rutayisire.
The students enjoyed their first day of the induction week, they said that they were curious about the whole concept of college, but that now they feel all fulfilled and all grown.
"It was a nice experience for me ; I am excited for what is coming next", said one of the students that were attending the induction week.
The Induction week which is an annual week for new students at UR aims to welcome them and introduce them to campus life for a better study and stay program.
Photos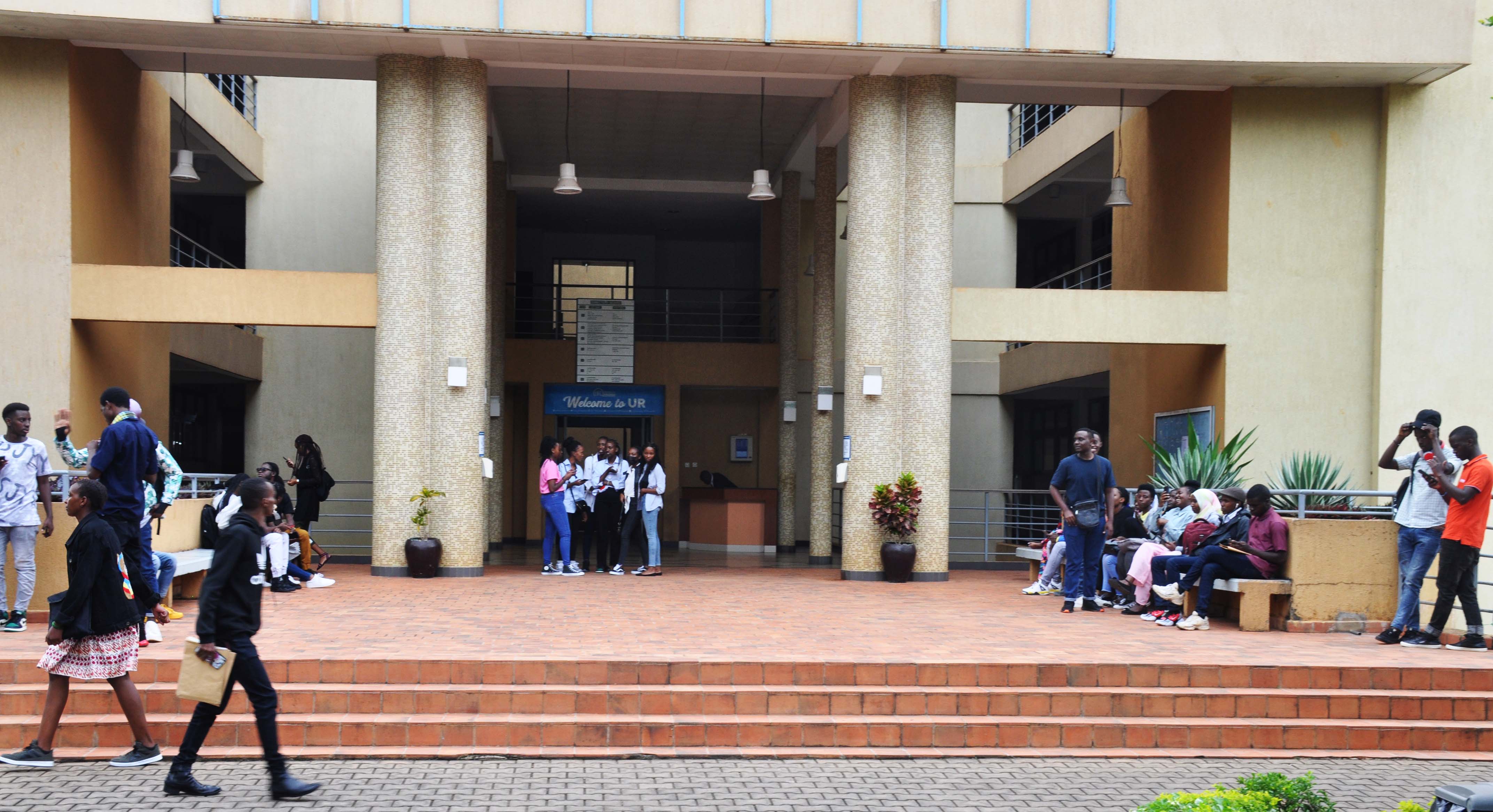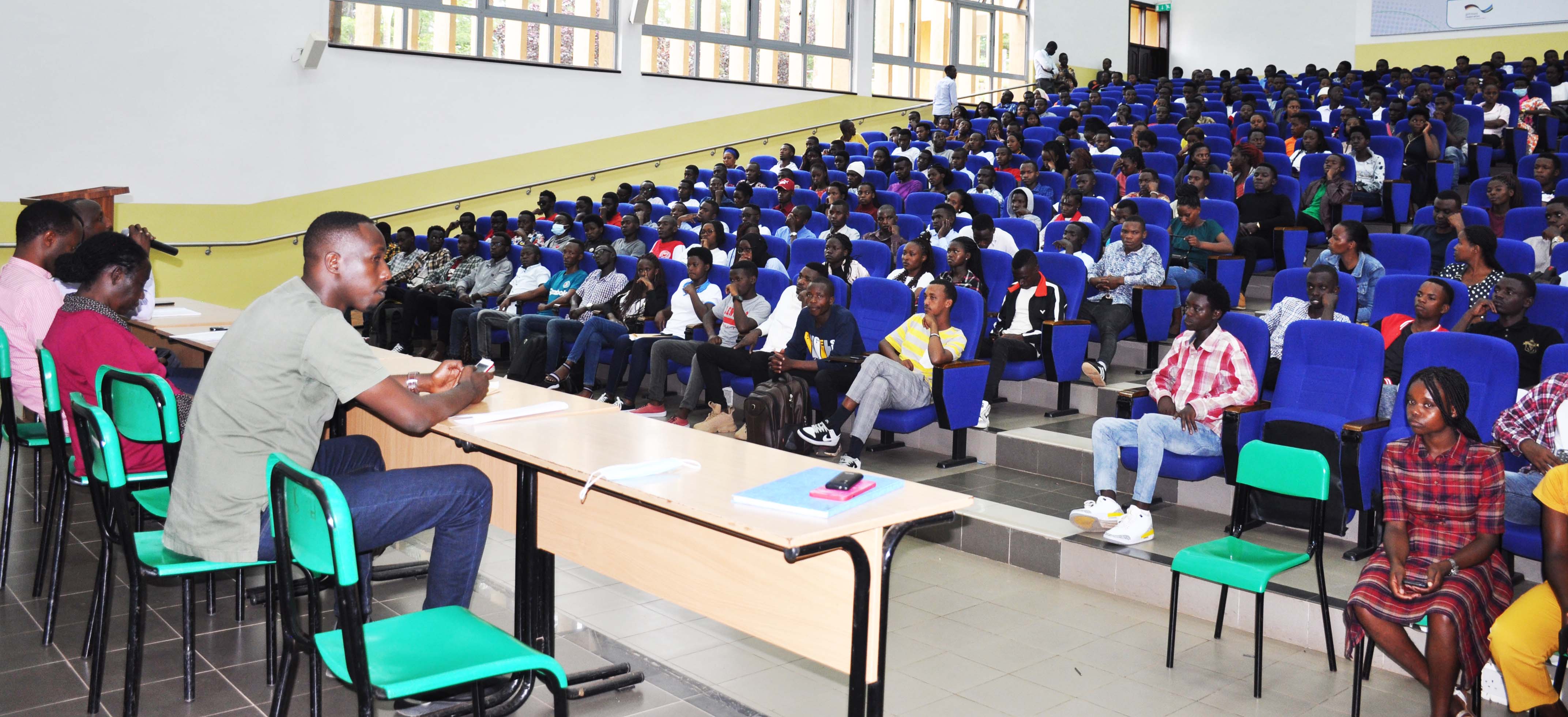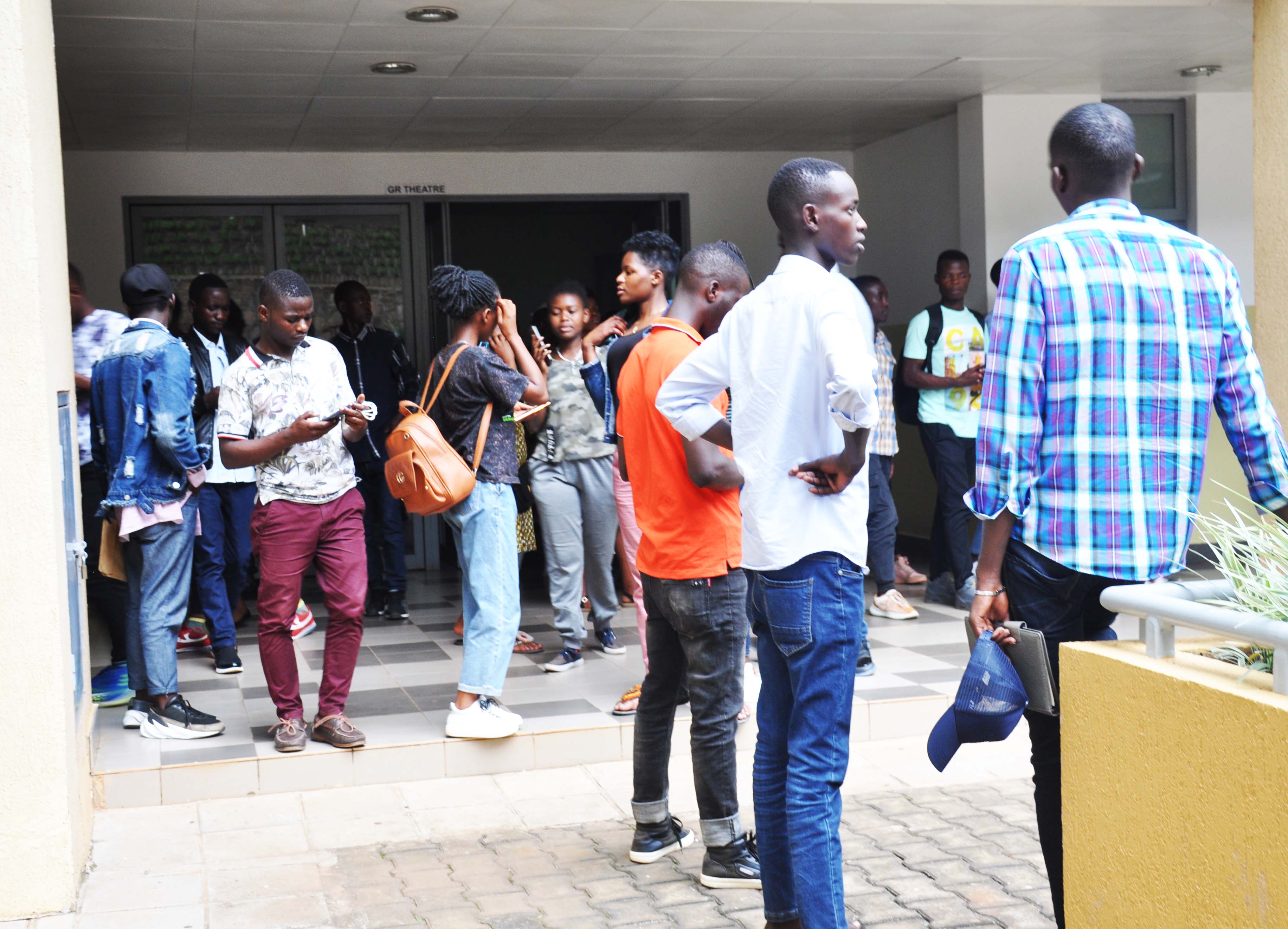 Story by Alida Ngabonziza
Intern in UR Communication Department