The International Peace Day participants discovered that there must be a step to be taken in educating youth about the root cause of The 1994 Genocide against Tutsi in Rwanda. This is because, there are some that join the anti-Rwanda terrorist groups. The analyses were made during the closing of International Peace Day on 18th Dec 2019 at University of Rwanda Gikondo Campus which was organised by The University of Rwanda Centre for Conflict Management (UR-CCM) in partnership with SIDA (The Swedish International Development Agency).
The participants formulated diverse recommendations that students should be taught from the nursery about the cause and consequences of the 1994 Rwandan Genocide against Tusti. Dr. Habyarimana Jean Bosco an affiliate researcher to the UR-CCM, scooped that the main root is that in some cases, lecturers do not stress the tragedy of Rwanda. He found that lectures should give their contribution.
He said : "Children are less informed about the 1994 Genocide against Tutsi in Rwanda due to the fact that we are not sharing them the all true history. We need to be closer to them explaining what happened". He added that instead of being enough informed about the country's history, they are advanced in knowing other histories, 'relying on history on Adolf Hitler'.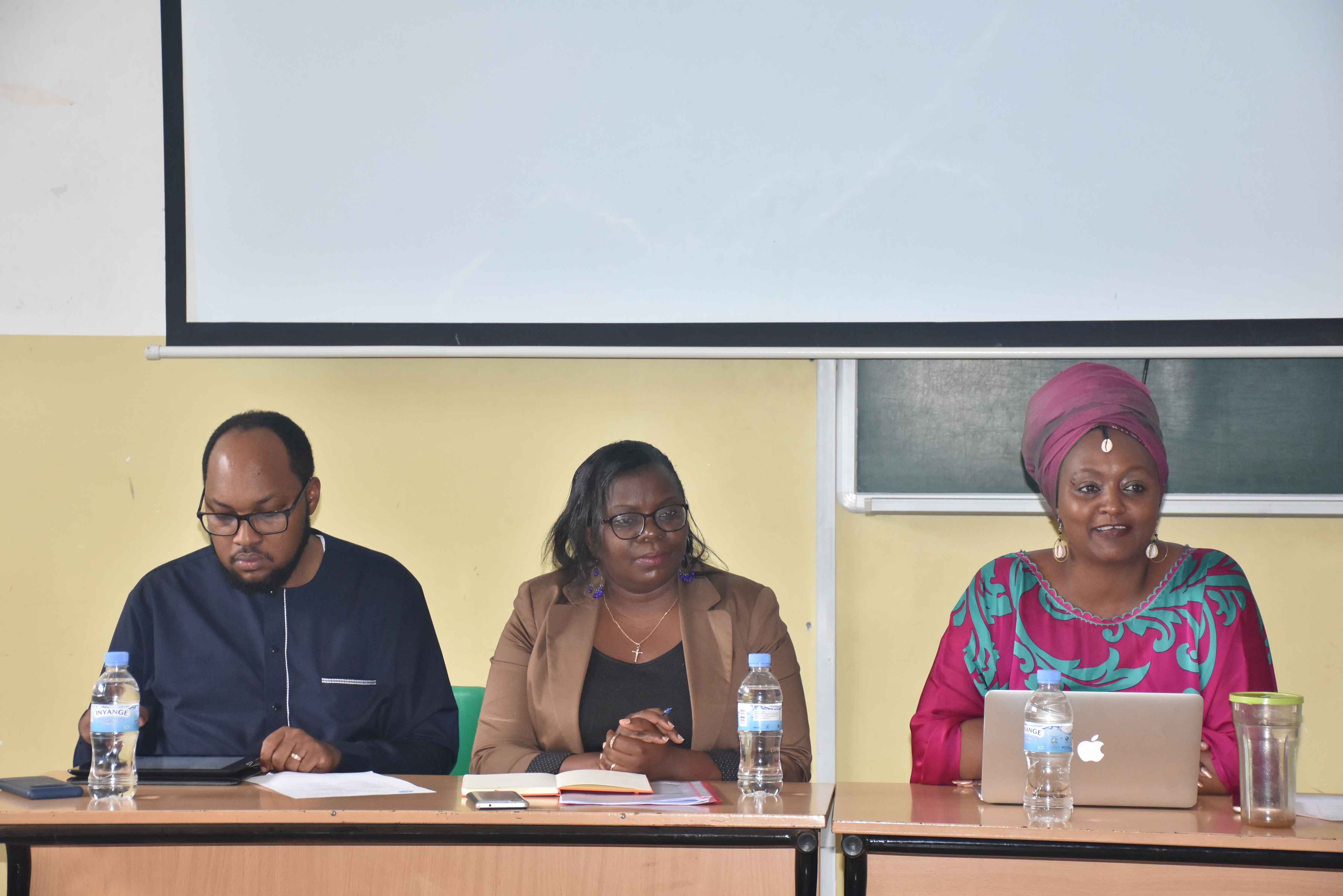 (left) Dr. Joseph Nkurunziza Ryarasa, Executive of Never Again Rwanda
Dr. Joseph Nkurunziza Ryarasa, Executive of Never Again Rwanda, challenged Rwandans that one of the way out of building new generation is having ownership of their history. This will bring children to be well informed and never have a sense of betraying the country.
Through its activity on policy interaction, the Center for Conflict Management has organised different activities to bring awareness on the International Peace Day amongst youth and academics at UR, policy makers and exploring the ways in which academics contribute to building a sustainable peace after the 1994 Genocide against Tutsi in Rwanda. UR-CCM also mandated to address the knowledge gap in the fled of Genocide, peace and conflict studies, security studies and post-conflict reconstruction and reconciliation through research teaching as well as services to the community.
By : Gérard Kankiriho, Intern
Communication Department
Photos Event