The Chinese Embassy in Rwanda donated projectors, video conference kit to University of Rwanda.
"We thank the government of China and the embassy of China in Rwanda for supporting teaching and learning in University of Rwanda. We are honored to receive these IT equipment that will help contribute in strengthening IT based teaching activities," said Prof Nelson Ijumba, Deputy Vice Chancellor in charge of Academics and Research, who attended the handover ceremony held in the Chinese embassy.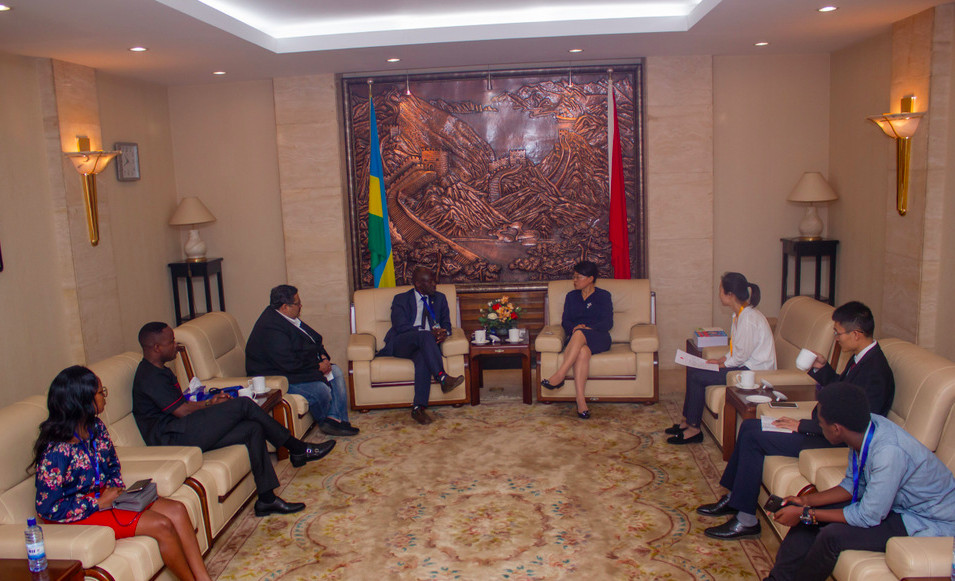 The handover ceremony
Speaking on the occassion, Chinese Political Counsellor Ms. Xing Yuchun spoke highly of the increasing cooperation and exchanges in all fields between China and University Rwanda and stressed the importance of ICT in in teaching and learning.
Prof Nelson Ijumba during the handover
Ms. Xing pledged that the embassy would further support teaching, and social and cultural exchange activities in University of Rwanda and revealed that the embassy and the UR will also work together to increase the number of UR staff pursuing Phd studies in China.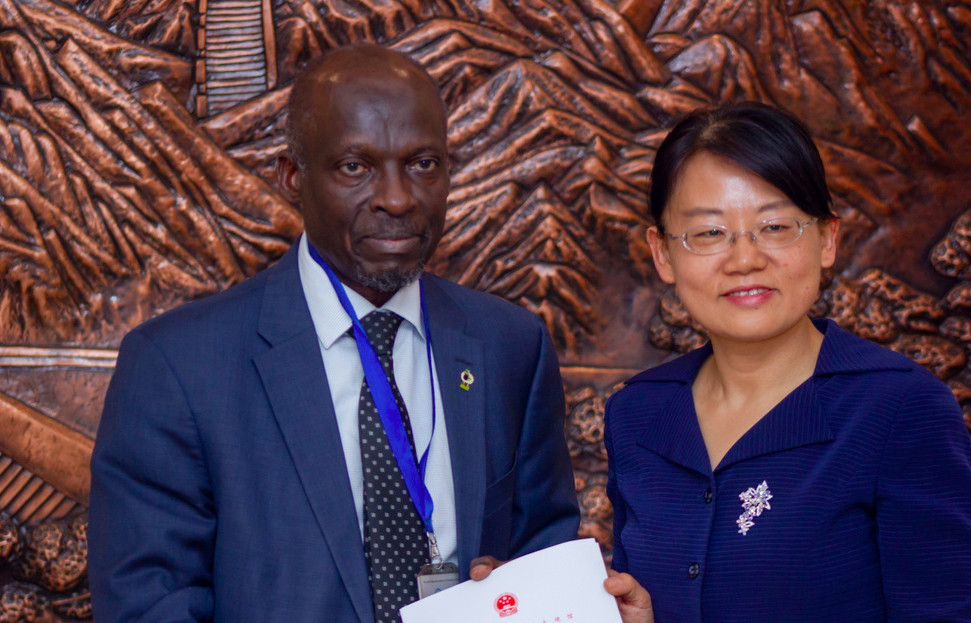 Ms. Xing handover the donation letter to Prof Nelson Ijumba
Donated equipment has the value of 11,500,000 Rwandan Francs.
END