Delegates in Leaders in Teaching 2019 Learning Summit conducted a site visit to the University of Rwanda-College of Education, Rukara Campus. The visit was organized in the framework of MasterCard Foundation's programme to strengthen the quality of pre-service teacher training at the University of Rwanda's College of Education through Leaders in Teaching (LIT) Initiative Project.
In his welcome remarks, the College of Education Principal, Prof. George K. NJOROGE gave an overview of the College of Education and stressed that the business of the College of Education is to train qualified teachers and other education professionals.
According to him a teacher needs to learn and develop as per the requirements and needs of the society. While talking about attributes of teachers in the society and their important role in molding the young, he said ; "a country is as good as its teachers, and what happens in the classroom means a lot in what the country becomes. Teachers influence the learners a lot ! That is why it is always important to emphasize on producing teachers who are fit- for- for purpose ; teachers who are supposed to drive the country's vision".
In this regard, he pointed out that there has been a consistent effort of the Government of Rwanda to ensure qualified teachers in schools and Leaders in Teaching (LIT) project is an important addition to this effort as far as addressing quality of teaching and learning is concerned.
In his presentation on Leaders in Teaching Project, Professor Wenceslas NZABALIRWA, LIT Project Academic Lead, indicated that the project aims at building the capacity of the College of Education in order to provide pre-service teacher training on Rwanda's competence-based curriculum (CBC) ; piloting new practicum opportunities for student teachers to allow them put theory into practice and strengthen their mentorship. It also aims at strengthening the integration of ICT in teaching and learning as well as strengthening research skills among academic staff.
The project will lead to the establishment of a micro-teaching lab and smart classrooms. It will also provide the funding for research projects, review of PGCLTHE and specific teaching methods modules as well as practicum.
After the presentation, participants held an interactive session on areas of education which are generally challenging. The issue of the medium of instruction was discussed and students'representatives in attendance were given the floor to talk about motivating factors for their choice of education as an area of study at university.
In her remarks, Ms. Kim Kerr, the Regional Programs Director from Mastercard Foundation based in Canada, noted ; "I remember multiple conversations with Professor Njoroge in his office talking on how we could progress together. It's really a wonderful time to be here as we launched the programme here together''.
She stressed that young people have the potential and that consequently education is critical to the development of the potential of young people. In this context, Leaders in Teaching initiative is expected to improve the quality of teaching and learning in secondary schools so that young people have the skills and competencies that will enable them to cope with challenges of a fast changing global society.
Ms. Kim commended the University of Rwanda-College of Education for hosting the meeting and for partnering with Mastercard Foundation to improve secondary education outcomes.
Participants also conducted classroom observations as well as touring the Campus facilities.
The Leaders in Teaching 2019 Learning Summit is taking place from 18th to 22nd March 2019 in Kigali and it brings together Mastercard Foundation representatives and its partner institutions.
Photos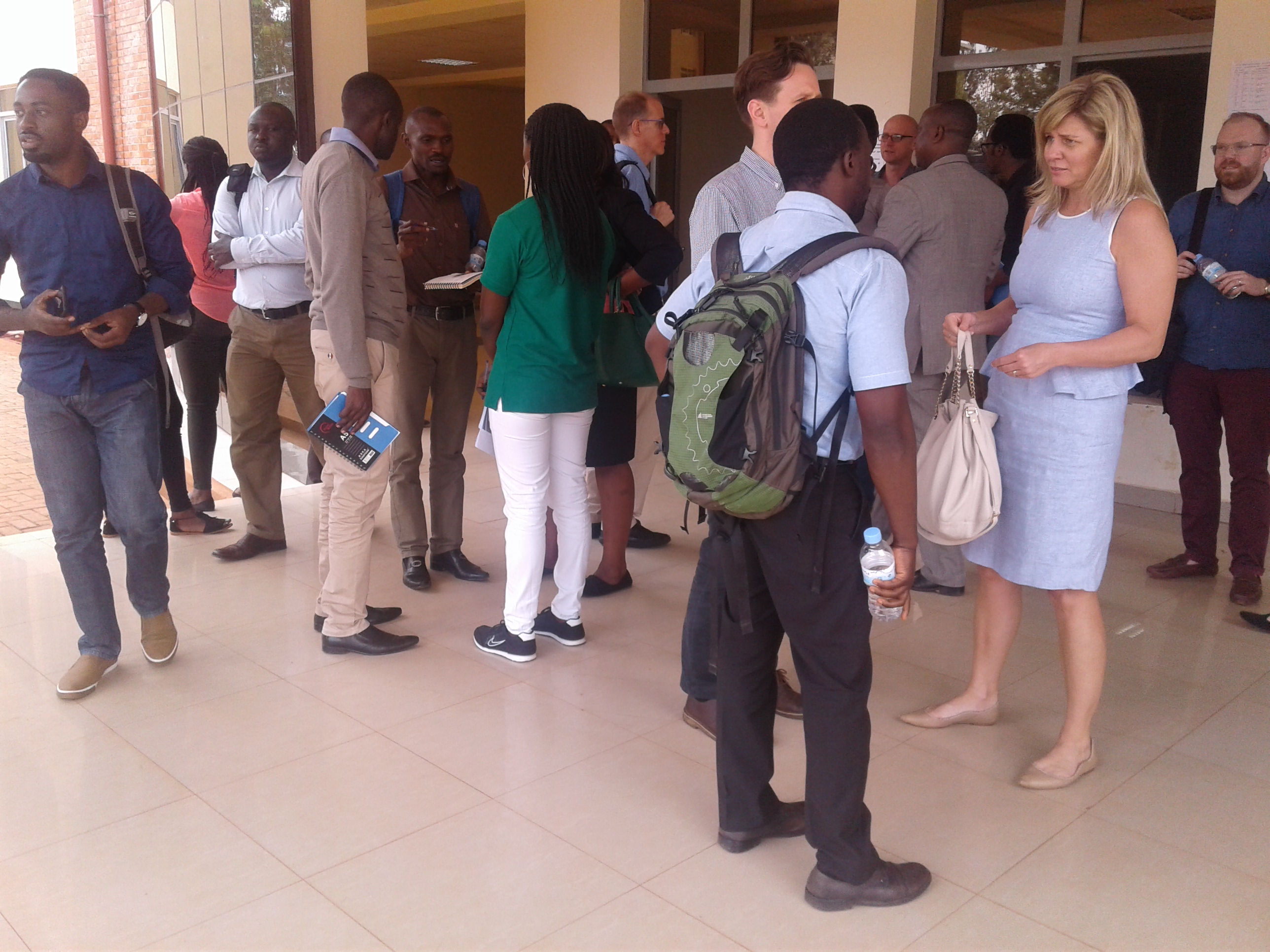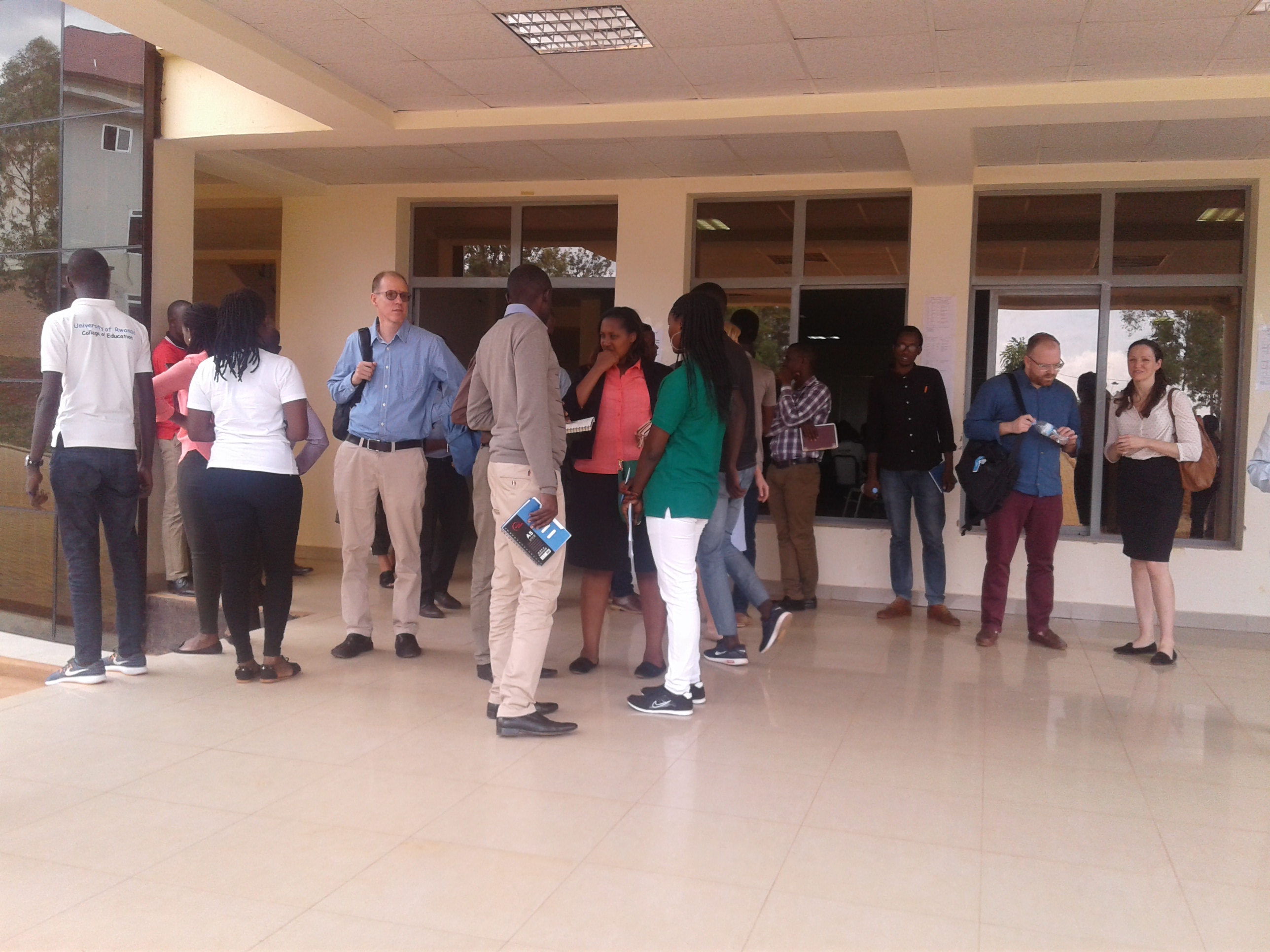 Story by
NTIRANDEKURA Schadrac
Public Relations and Community Engagement Officer
University of Rwanda-College of Education