Yesterday, UR community was honoured to hear from Mr Herman Van Rompuy, Former President of the European Council who is in Rwanda in a double mission as VVOB goodwill ambassador. During his lecture at the University of Rwanda, Mr Van Rompuy talked about global issues such as migration, climate change, trends in economy as well as education leadership and Management
In his remarks, Mr Herman Van Rompuy informed the audience that EU gives utmost importance to the opening of boarders for good and services which is the best way to create prosperity and economic growth.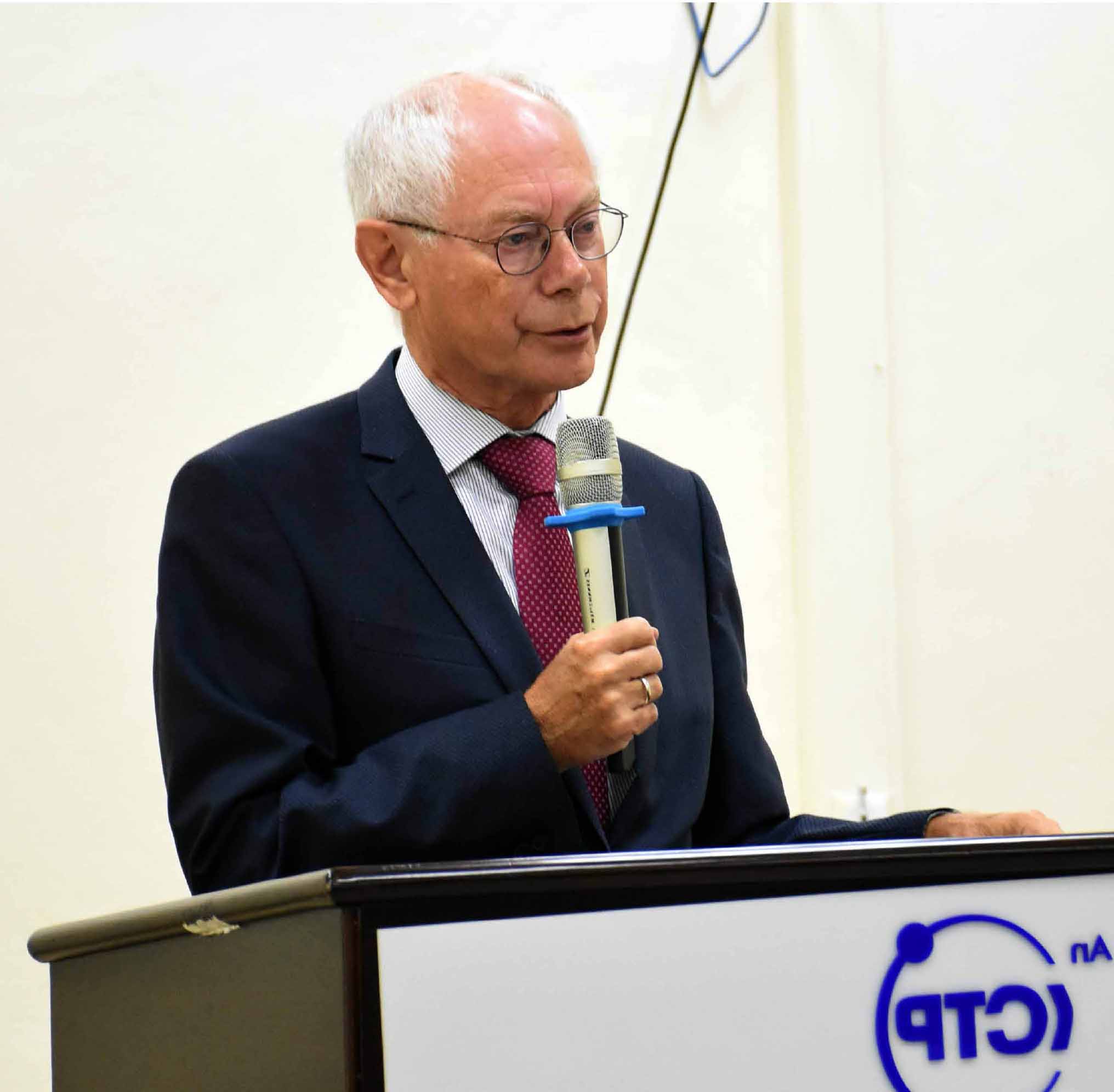 Mr Herman Van Rompuy delivering a lecture at the University of Rwanda
Mr Herman also shared his insights about Brexit and noted that the Britain move is a setback for EU because the organization is losing one of its member state. He however revealed that the fact that Britain was the least integrated country and also not being member of the common currency and visa free zone known as Schengen will not affect the organization.
"EU member states are very committed to defend the single market and European construction even after Britain left" He said
With regard to migration, the former EU president stated that the Union recently faced a refugee crisis from different European countries like Greece, Afghanistan. According to him Europe is a migration entity for decades because it is a prosperous continent where people hope to have a much more decent life. The former EU boss further revealed that migration also benefit European countries when it legally handled. According to him, in Europe there is demography decline which is happening elsewhere such as in Russia, China or Japan.
"We prefer legal migration that can be controlled rather than illegal migration which costs the lives of people" he stated, adding that Europe will lose 10 percent of population in upcoming 40 years which makes migration a necessity.
Talking about climate change, Herman said that EU member states are convinced that climate change is a manmade issue unlike other countries that relate it to a stage in the development of the planet. He informed that EU has committed to reduce greenhouse gas emission to the tune of 23% by 2020 and 40% by 2030. He highlighted the challenge of countries that need to be convinced to make sacrifice for implementing adopted resolutions.
Speaking on the occasion Prof Phil Cotton, UR Vice Chancellor labelled Mr Herman Van Rompuy's visit a huge privilege to the University to have a distinguished politician on the scale of Harman, known so well from around the world. He added that UR consider education as a way to transform people and shape the way people think.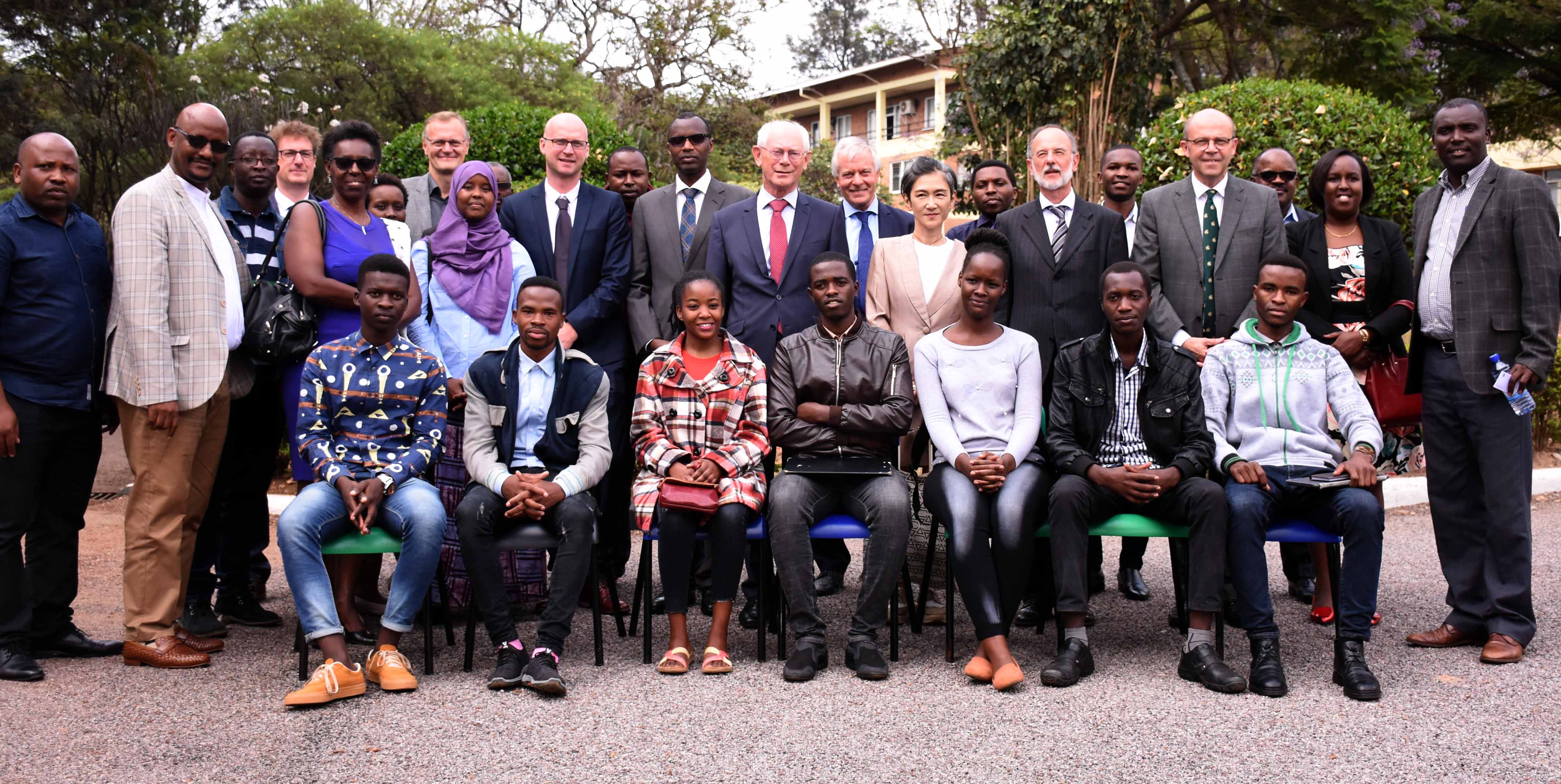 Group photo Mr Herman Van Rompuy, UR officials and students
Mr Herman Van Rompuy was in Rwanda as VVOB goodwill ambassador. He urged that Africa shouldn't lose the best educated people via migration.
"It is in your interest to keep people that you have trained and educated, keep them on the continent and work in economic recovery," he concluded.
Public lecture attendance and interventions from audience