Master's Program students in Applied Quantitative Economics were grateful for the laptops that they were given by UR in partnership with GIZ, to facilitate their learning and research activities as economists. The ceremony was officiated by Prof. Nosa O.Egiebor, the UR Vice Chancellor for Academic Affairs and Research at UR headquarters.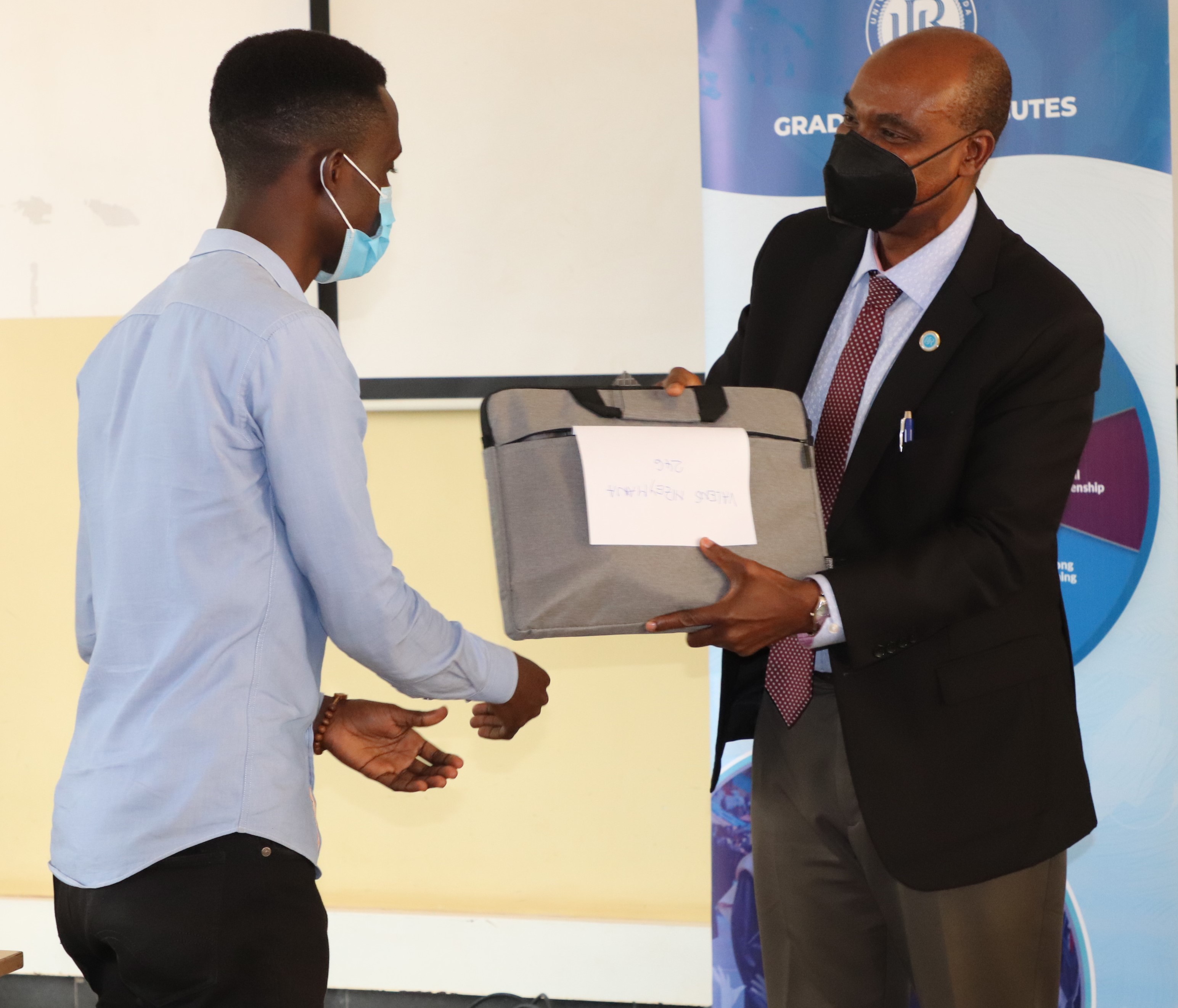 The students say that they are very thankful because as economists, they must conduct research and keep their data safely. Some of them do not have computers to facilitate their learning and doing research. It is also a motivation to them because a laptop is a very needed device for their learning.
"This laptop will actually help us in doing our research. We expected to get something. We are learning advanced research methods and we hope that these laptops are going to help us improve our skills like analytical skills and also know more about what is happening in the world as we are striving to improve our knowledge in this area." said Bernard NKURUNZIZA, a master program student in Applied Quantitative Economics.
Dr. Joseph NKURUNZIZA, Dean of School of Economics says that it is not only these laptops, but those students, under the collaboration of the University of Rwanda and Deutsche Gesellschaft für Internationale Zusammenarbeit (GIZ), will also be supported and get living allowance every month. He went on saying that they must work hard because this program is very good, and the country must be developed throughout their activities. He also requested the partners to continue to provide more facilities for a better performance.
"We have a collaboration with GIZ, and we promise to give laptops to the students and a monthly living allowance. We want them to work very hard because this is a good program, if they want to contribute to the development of this country, they need to work very hard."
The Management of the University of Rwanda through its college of Business and Economics, School of Economics in collaboration with Keil Institute for the World Economics in Germany and GIZ, provides some incentives for the master's program students who have obtained eighty-five percentage of attendance for both teaching classes and exams in Applied Quantitative Economics.
More photos