A team of researchers from African Centre of Excellence in Internet of Things (ACEIoT) and the School of ICT won UR-SIDA female grant project to develop a Wireless Sensor Network (WSN) system that will facilitate the irrigation management using data mining techniques.
Researchers have thought of this system after noting that there is a lack of information on accurate weather forecast information specifying the exact time when it is going to rain and accordingly inform prudent irrigation schedules.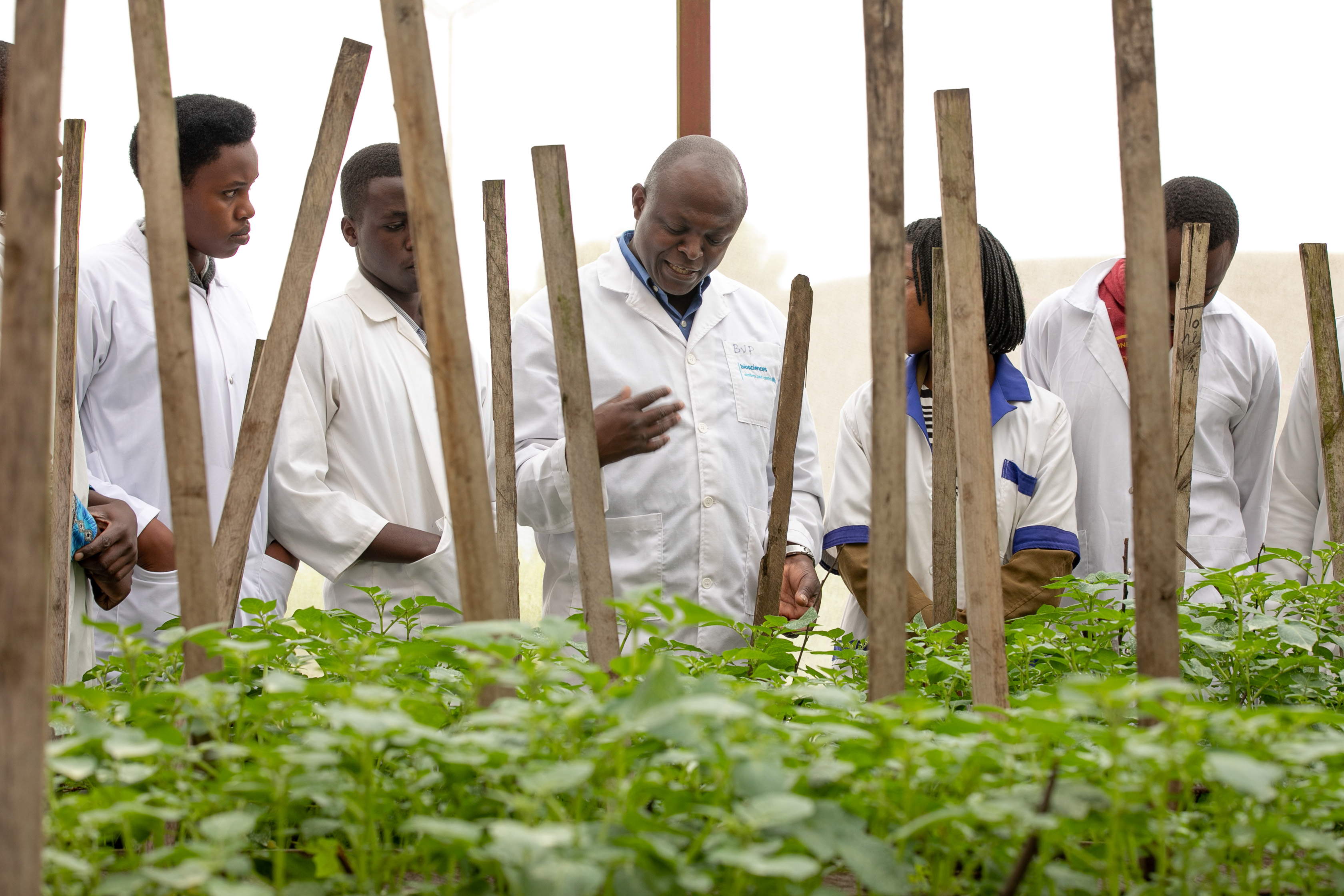 The new irrigation system is expected to be a relief for farmers
Dr. Didacienne Mukanyiligira, the Principal Investigator of this project explains that this will be a smart irrigation system that can monitor water quantity needed by the plant and soil and alert when the plant needs adequate water.
"The system will consist of sensors installed in the field which collect information (such as amount of water in the field, weather, etc) and be sent to the server through LoRa gateway where they will be analyzed using data mining techniques, she said.
"The analyzed data will be sent to the farmers' mobile phone for timely irrigation. This system will save the farmer's time, improve the efficiency of water utilization and improve the Rwanda Economy as well", she added.
The Wireless sensor network will be used to collect information about the soil moisture/ quantity of water available in the soil and climates values such as wind speed and real time temperature.
It is expected that the project will start in August this year and will be piloted in Bugesera District.
The convergence and integration of IT with agricultural technology has been considered as factor which can add value and productivity to agriculture.