A team of JICA (Japan International Corporation Agency) volunteers paid a two-days visit to UR-CAVM from 30 to 31st July 2019. These Japanese men and women are working with farmers, cooperatives, districts and education institutions across Rwanda in the health, agriculture and education sectors.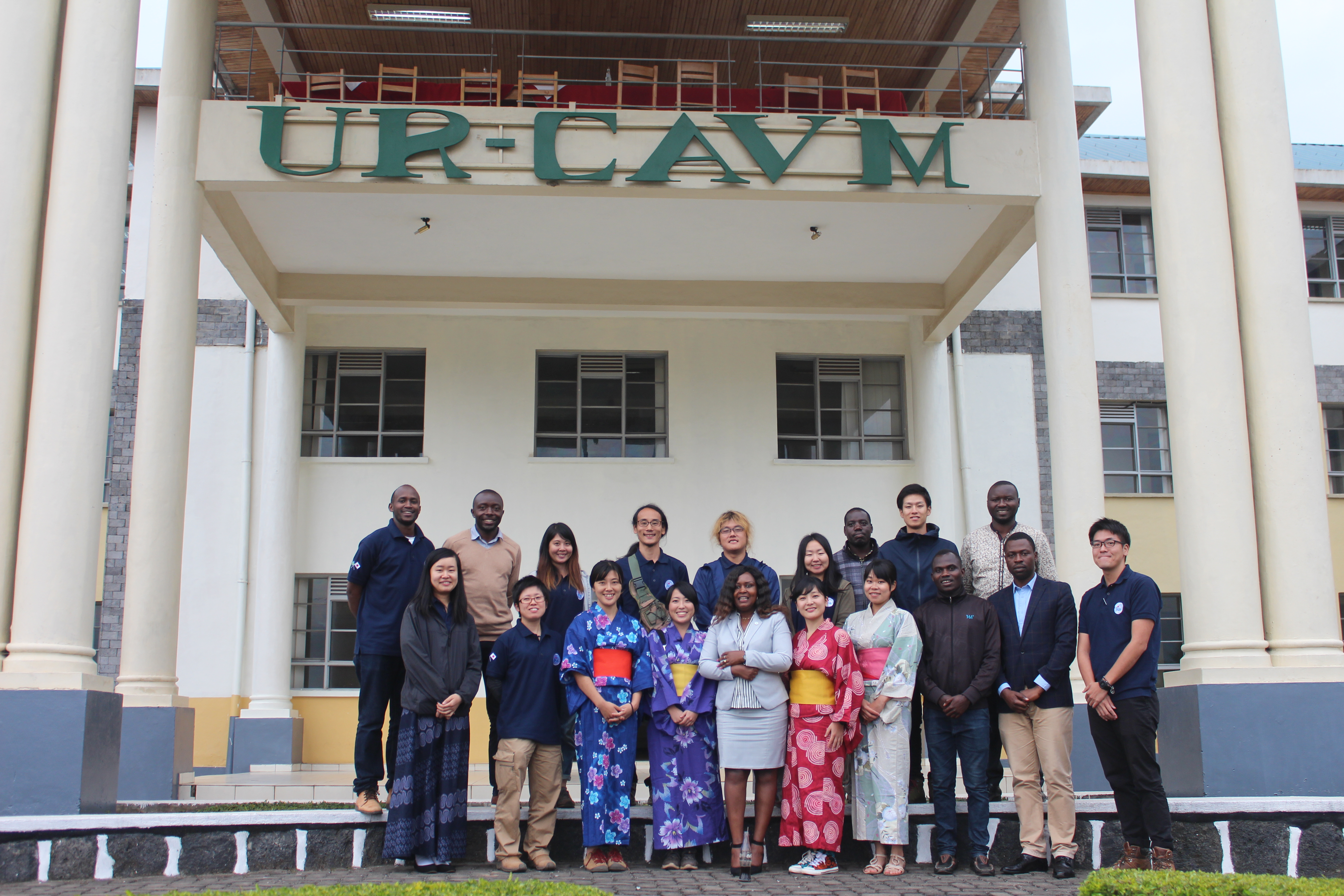 JICA young volunteers along with JICA coordinators visited the Headquarters of UR-CAVM
This visit was meant for cultural and research exchange between the JICA Team and UR-CAVM Students and staff. While welcoming them at the College, the Principal of UR-CAVM Dr. Laetitia Nyinawamwiza welcome the team and informed them that Rwanda has put much emphasis and resources in international cooperation, in much as the cooperation is geared to mutual benefit and respect. She highlighted that as much as Rwanda envisions to becoming a knowledge based economy ; education exchange has to be given priority.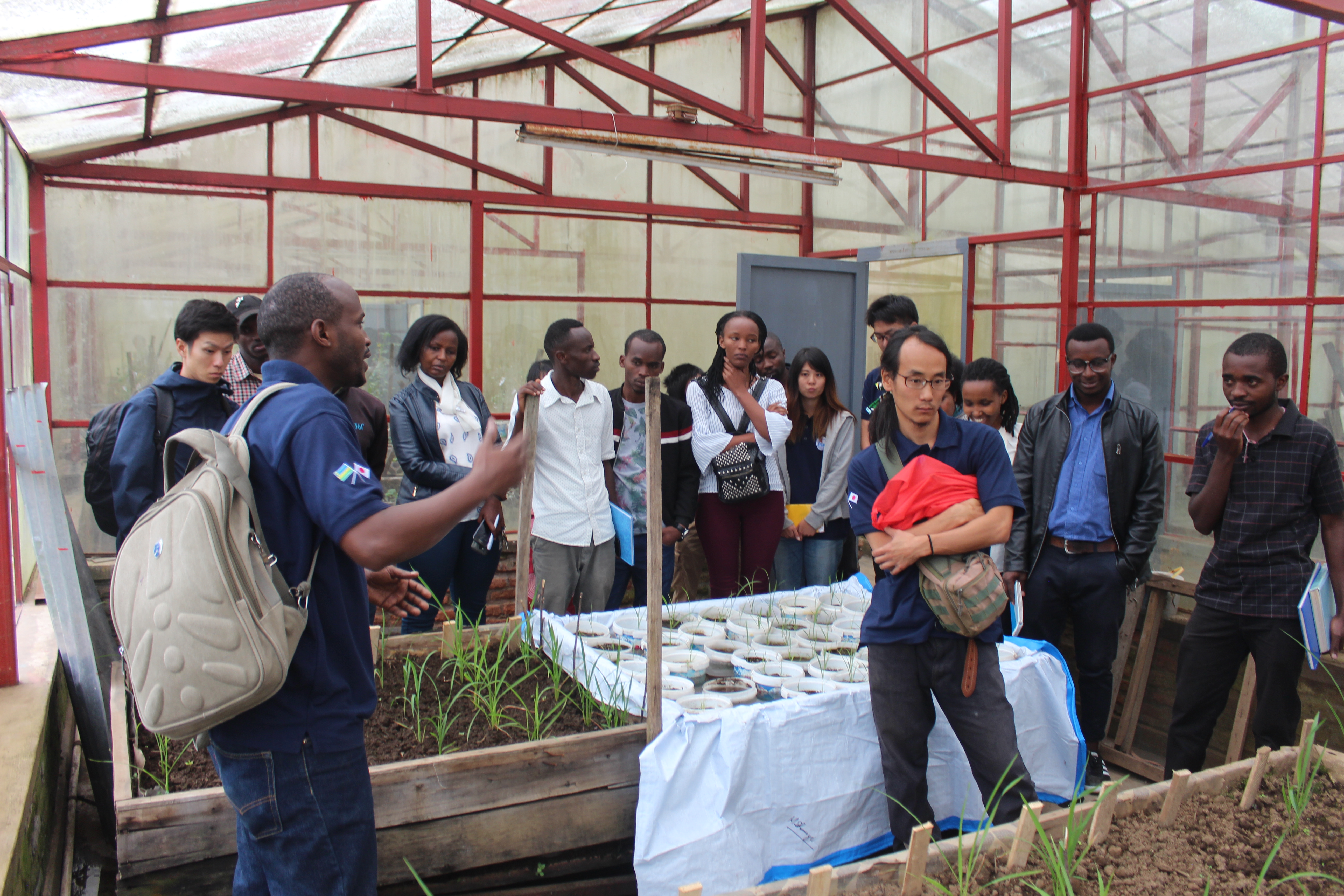 The visit started from Rulindo District in NYIRANGARAMA Farm, where the UR-CAVM researchers team from Crop Sciences Department led by Dr. Habimana Sylvestre and Dr. Saidi Rumanzi Mbaraka established field trials of upland rice and finger millet. The University is working with with Enterprise URWIBUTSO Sina Gerard/Nyirangarama through the former community outreach framework to address some of agriculture related challenges faced by the Rwandan community.
After NYIRANGARAMA Farm, UR-CAVM team, JICA young volunteers along with JICA coordinators visited the Headquarters of UR-CAVM in Busogo Sector of Musanze District for day two.
The JICA Volunteers presented a variety of Japanese culture ranging from traditional Japanese sports such as ; kendo and karate, traditional Japanese food, Japanese writing, traditional dances and presentations on the history of Nagasaki and Hiroshima atomic bombing.
Participants were also introduced to the Japanese culture and agricultural exchange especially on cereal crops (rice and finger millet) and horticulture (grapes, apples, strawberry, cape gooseberries and tomato) production. The JICA team and UR-CAVM students and staff visited experimental sites of rice and finger millet, horticultural crops and other research infrastructures at Busogo campus.
While concluding the visit, both teams agreed to initiate long-term collaborations in research, education and culture exchange between JICA and UR-CAVM in the near future.