The University of Rwanda-College of Science and Technology witnessed the official unveiling of Laidlaw Undergraduate Research, networking and Leadership scholarship. The Programme was kicked off with a training which brought together ten best students competitively selected to benefit from 2019 Laidlaw Programme. The training is organized in form of mentorship and will help them to become future leaders and fulfil their true potential in their chosen career. It was facilitated by Mr Paolo Giuricich, an Organisation Development consultant at Smarter EQ in South Africa.
To qualify for the Laidlaw Programme scholarship, students were asked to submit their project proposals upon which 47 students from 17 CST departments responded to the call. After scrutinizing proposals only 10 students emerged winners and were accepted to take up the Programme courses.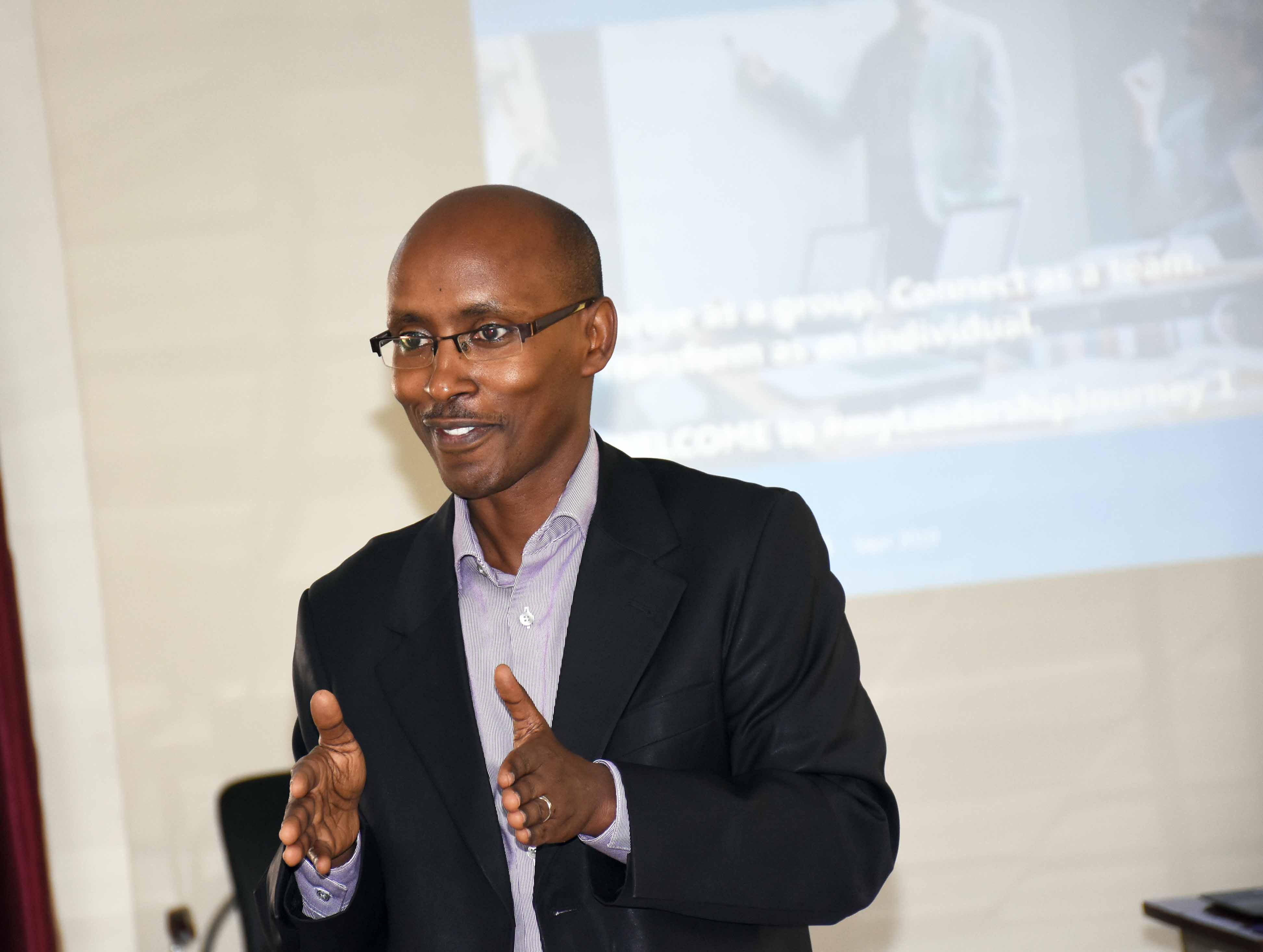 Laidlaw Programme was officially unveiled by Dr Gatare, the Principal of UR-CST
Speaking during the training, Dr Ignace Gatare the CST Principal called on winning students to leverage the benefits of the programme and ensure that they can take their project to a higher level. According to him, the training will boost students' existing potential while helping them to discover their leadership skills.
Inkindi Umutoni Sabine is among students in attendance from the department of electrical and electronic engineering. She is working on a project aiming to detect cell phones in classrooms among High school and Primary students to ease surveillance. She said that the leadership training was meant to give them different perspective beyond sitting in labs and doing practical work.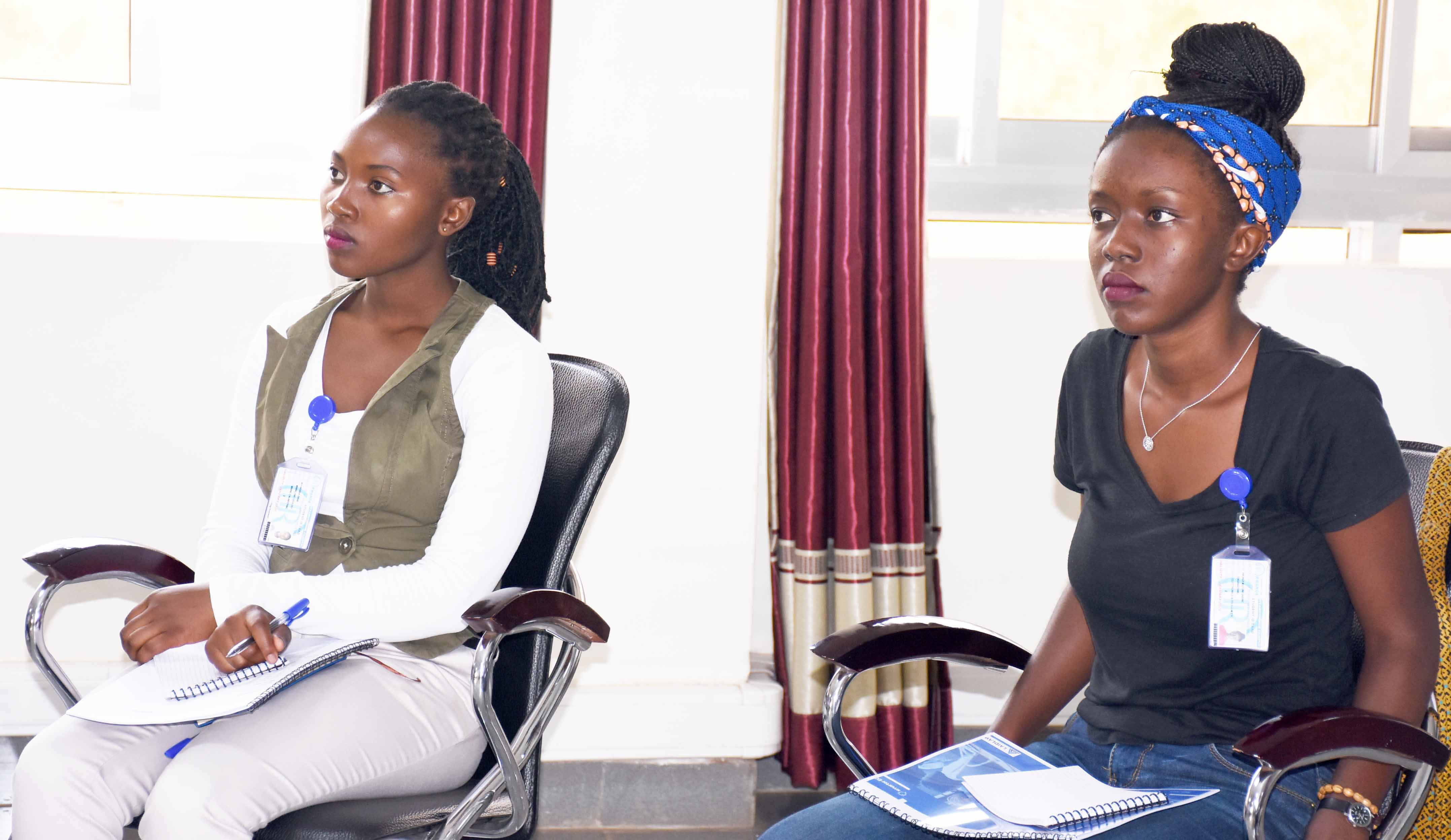 Umutoni Sabine (R) is among students who will benefit from Laidlaw Scholarship
"Our work also implies sharing project benefits to the community which requires a set of skills as well" said Umutoni adding that they have embarked on a five intensive weeks to improve and implement their projects which will be funded by Laidlaw Programme.
In 2019, the University of Rwanda has been selected to be part of The Laidlaw Undergraduate Research and Leadership Scholarship Programme, joining a network of leading research-intensive universities where the programme is already implemented.This is part of the long-term vision for the scholarship to create a wide-reaching and diverse network of international scholars who will reinvest their knowledge, skills and experiences amongst their peers, colleagues and networks.
The Network of leading universities includes : University of Columbia, Durham University, National University of Singapore, Trinity College Dublin, Tufts University, University College London, The University of Hong Kong, University of Leeds, University of Oxford, University of St Andrews, University of Toronto, University of York.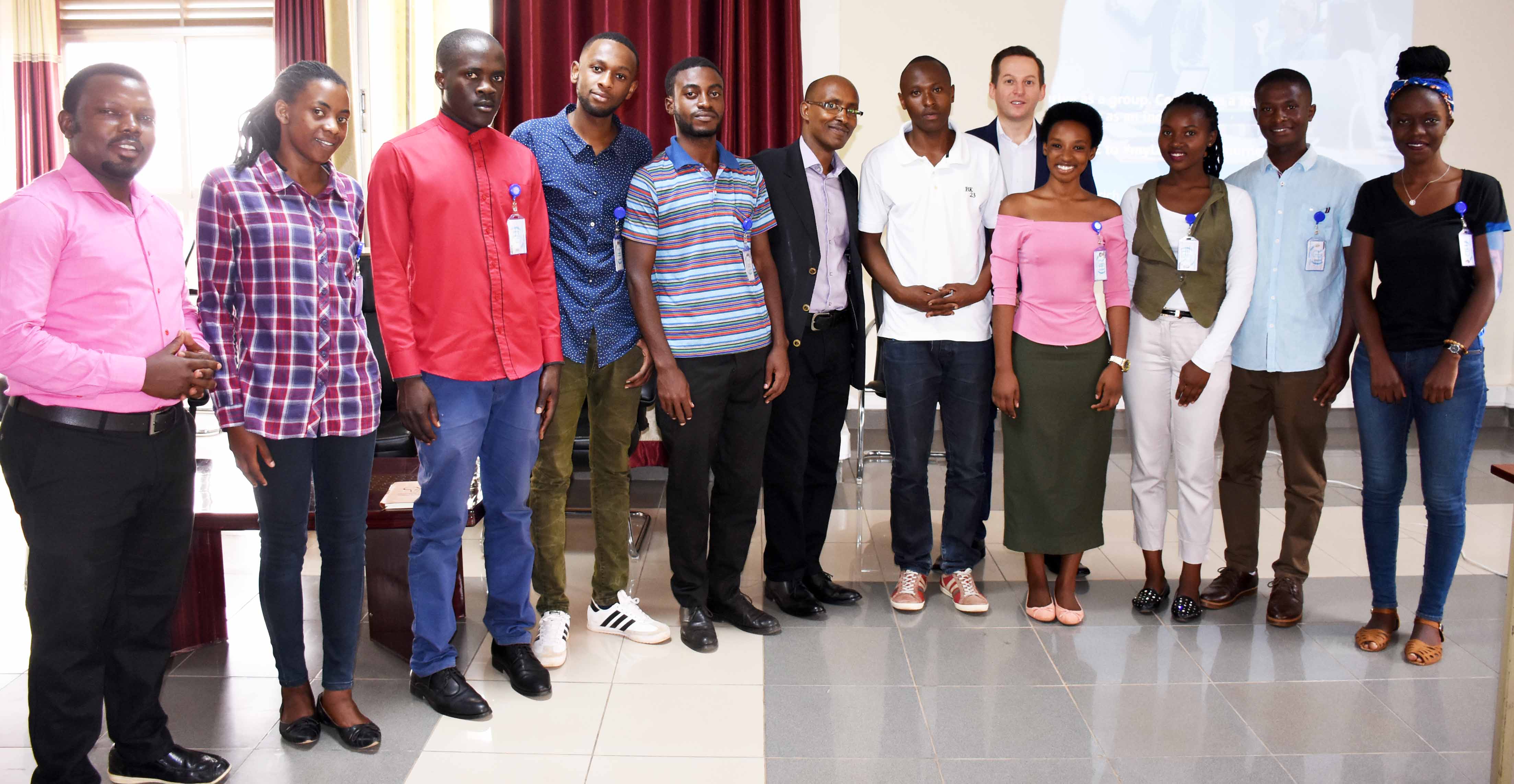 Ten students pose for a group photo with their mentors