A total of 300 students from all campuses of University of Rwanda (UR), in their first and second years are experiencing an eye-opening week at Kigali Conference and Exhibition Village (KCEV). The event organized by Mastercard Foundation in partnership with the University of Rwanda (UR) through the Mastercard Foundation Scholars Program at UR with the aim to to equip scholars with the necessary knowledge, skills and key information to succeed and transition into the work place . This is also an opportunity for all the scholars to meet UR leadership and partners, other scholars and know each other, discuss, network and get inspired.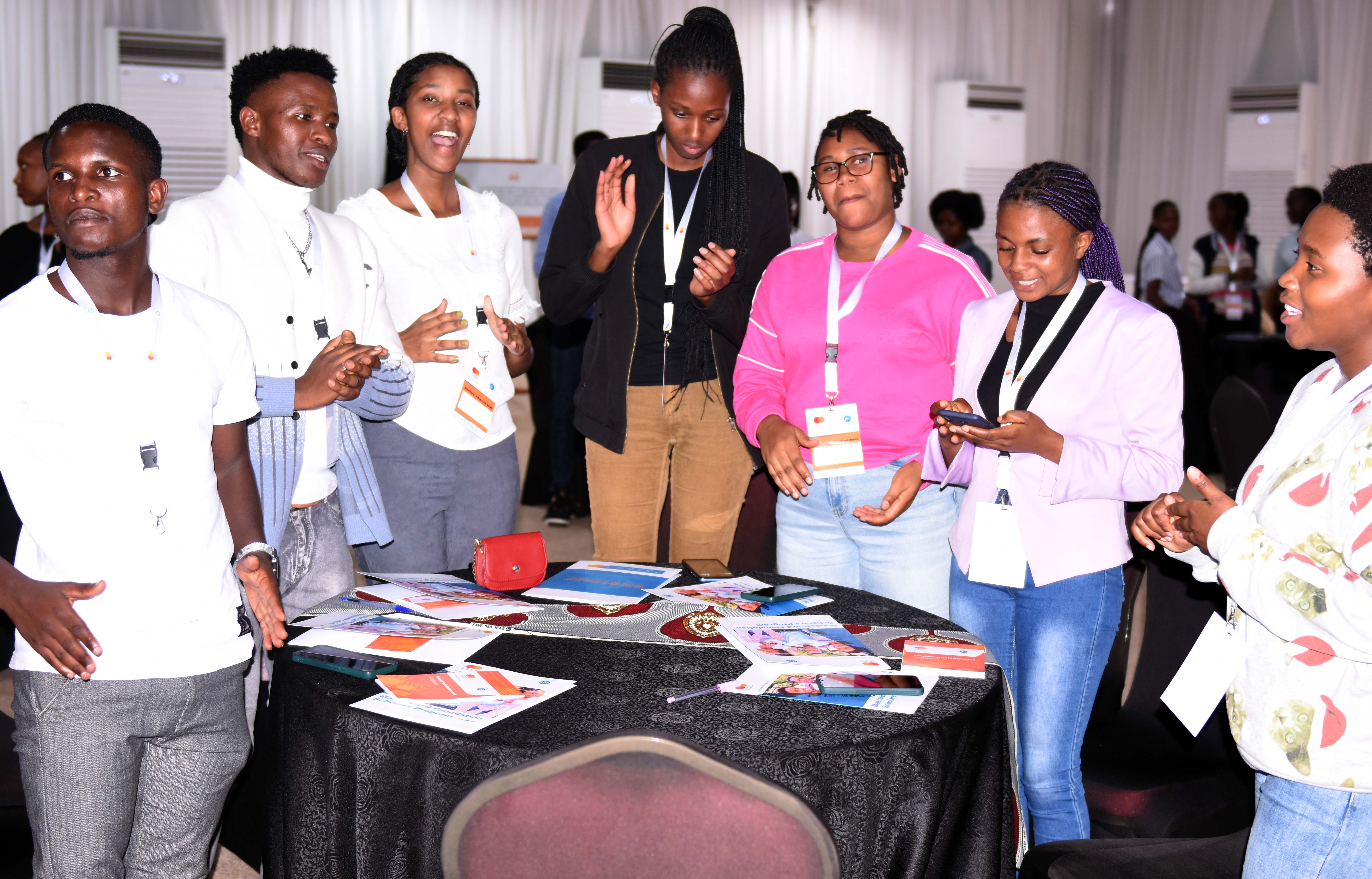 A section of scholars during their orientation exercise
The one-week long event dubbed 'Mastercard Foundation Scholars at UR Orientation week' which is slated from October 9 to 14, promises an array of opportunities including, entrepreneurship, leadership, mentorship and reproductive health, valuable networking and inspiration sessions with business professionals specifically young entrepreneurs and many more.
Notably, the participants are among the many of young people that Mastercard Foundation supports through education by extending sponsorship which covers stipend and other comprehensive support to successfully complete their studies as fully rounded scholars ready to transit to the workplace.
The program officially started in 2021 and two cohorts ave now been recruited at undergraduate level, the first cohort with 75 in the first year, and the second cohort with 225 in the second year, and additional 30 at Masters level, all of which demonstrate the foundation's commitment to empowering the next generations of transformative leaders on the African continent.
Prof Anne Marie Kagwesage, the Director of the Mastercard Foundation Scholars Program at UR shared the significance of this partnership program, emphasizing the dedication to nurturing young minds while providing fresh and varied perspectives, energy and skills to support them to drive transformation.
"University's goal is to provide all students with the standard knowledge and skills they need to make their own jobs and generate more jobs. They are encouraged and supported to think creatively and explore opportunities outside the country." She said.
She added that orientation event is an opportunity to connect scholars with various business pros, entrepreneurs and other big names to learn from.
She also acknowledged that scholars have already initiated some entrepreneurial projects such as chicken farming business and other entrepreneurship projects and scholars also participate in varied give back activities in their different communities such as participating in Umuganda as shared through scholars testimonies.

Dr Raymond Ndikumana and Prof Anne Marie Kagwesage during the opening of the orientation exercise
Kagwesage urged them to work hard, prepare for the challenging times, be patriotic and always consider what the country needs from them as transformative leaders.
Dr Raymond Ndikumana, the UR Deputy Vice Chancellor for Strategic Planning and Administration said that the partnership is sub-divided into three main parts : Scholarships, psychosocial support and leadership training.
"However, this opportunity is just the beginning, we are planning to extend similar initiatives that will benefit the entire campuses," he noted.
He added that the initiative contributes to the institution's development, not just benefiting students but the entire growth of the campus. Since the world is turning competitive, nurturing knowledgeable and wise individuals would be an awesome deal ; he reflected.
On the other hand, Douce Ineza Divine, a Horticulture student at College of Agriculture Animal Science and Veterinary Medicine (CAVM), Busogo Campus and one of the beneficiaries fondly shared her thoughts and gratitude for the incredible opportunity she got.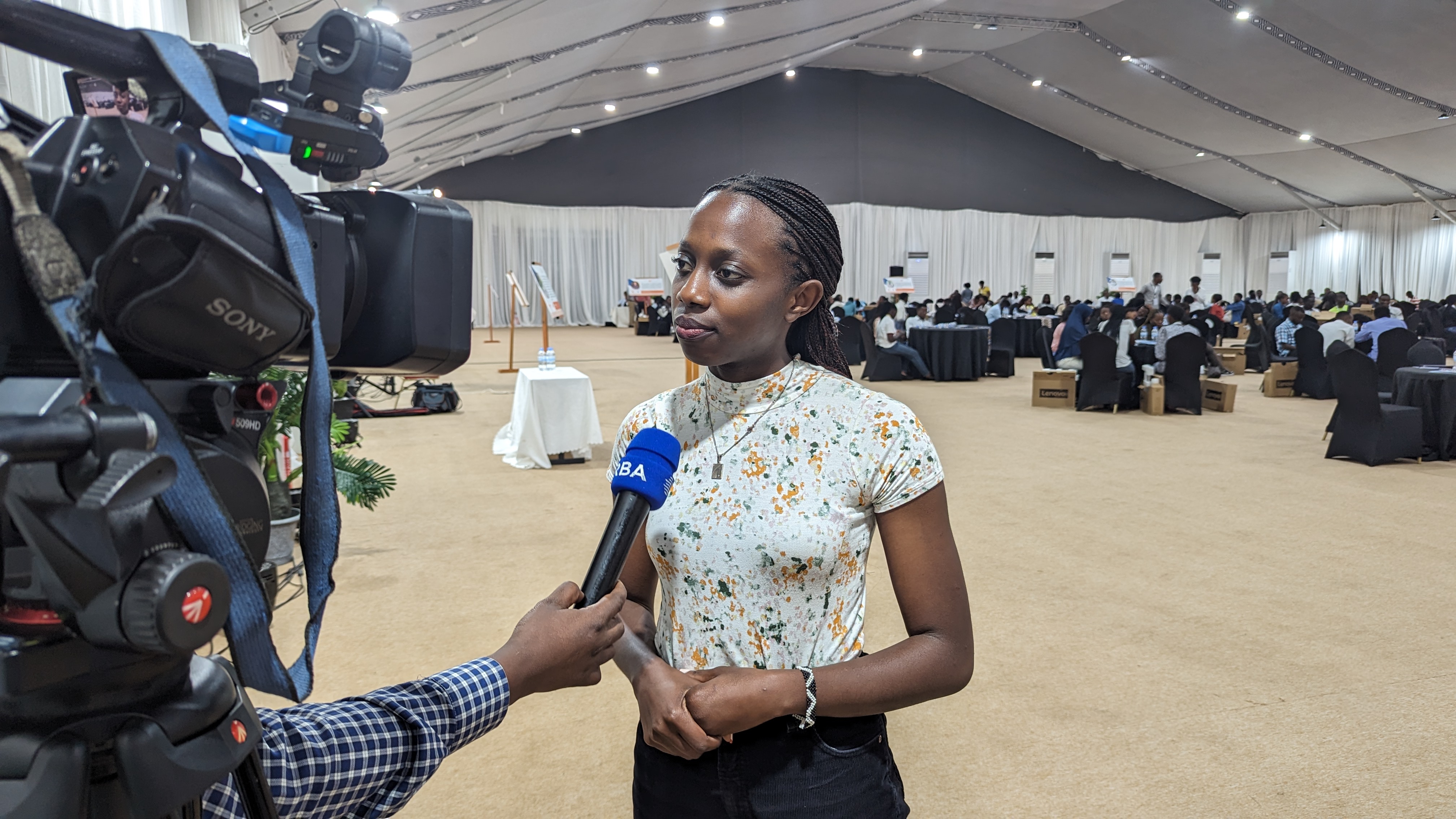 Douce Ineza Divine, one of the scholars studying Horticulture student at College of Agriculture Animal Science and Veterinary Medicine (CAVM),
"I am fully committed to meeting their expectations. I believe being admitted was not by mistake rather we had potential and they anticipated something productive from us."
Ineza added : "I will strive to achieve that and uplift others, just as they have done for me."
Equally, Dieudone Dushimimana, a year two student in Finance Administration, Huye Campus, echoed similar sentiment that "without Mastercard scholarship I wouldn't have been able to further my higher education as I had not managed to secure a government sponsorship and my family could not afford to pay for me".
"Besides that, the opportunity also enabled me to pursue Certified Public Accountant (CPA), one of my childhood dream courses since I want to be an accountant," Dushimimana added.