Ineza Umuhoza Grace is a graduate in Water and Environmental Engineering from the College of Science and Technology. After her graduation in 2018, she started up an NGO known as "Green Fighter" which recently won a grant worth 42,000$ from the Global Environmental Facility. We caught up with her and she talks about her experience and journey so far.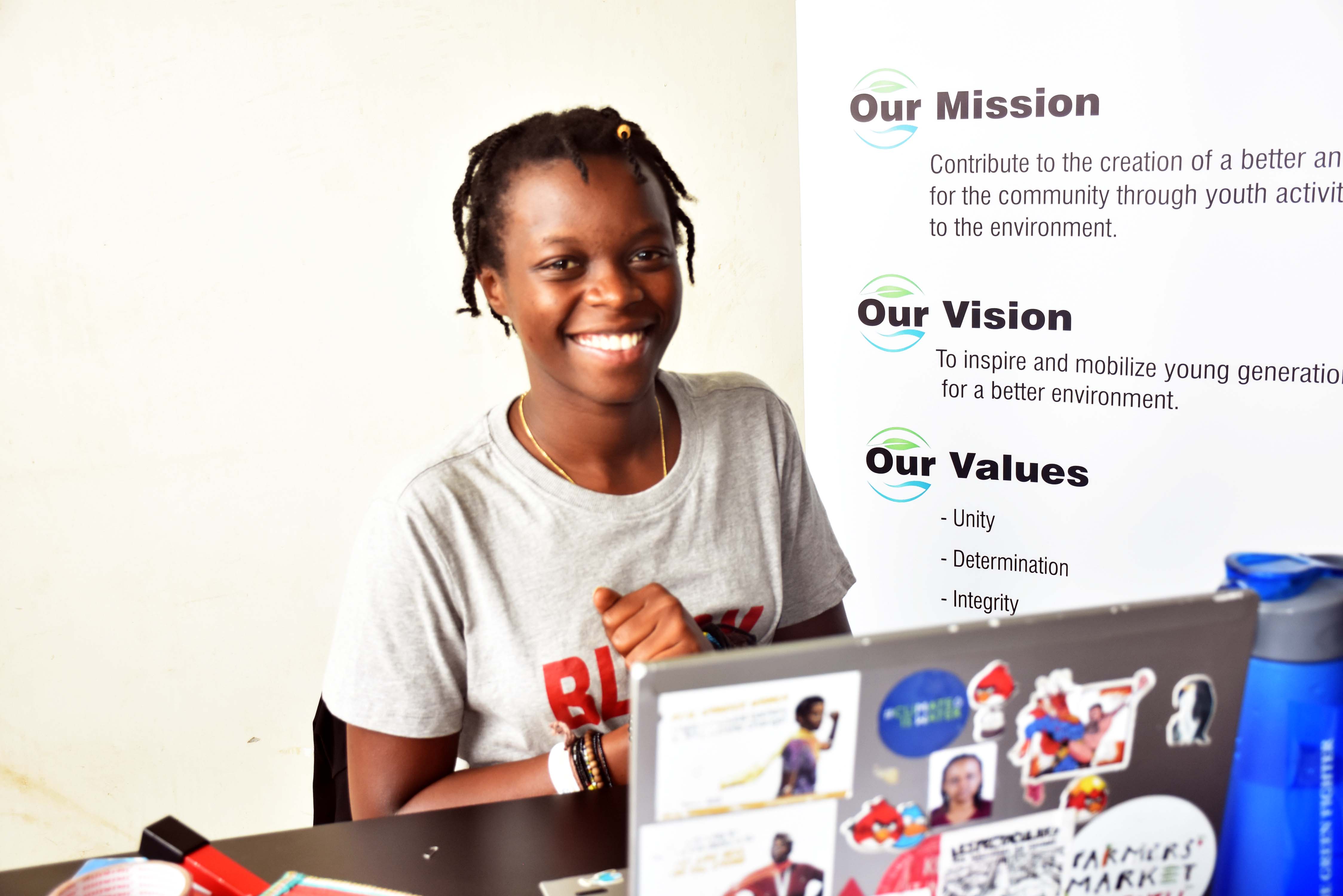 Ineza Umuhoza Grace is an environmentalist graduated from UR
You are the founder of "Green Fighter" NGO ; what was the inspiration behind ?
The turning point was my participation to the UNCCD COP 13/Youth forum at Ordos, China in September 2017. From there, I learned about community impact and community empowerment being a pillar in achieving sustainable development. For an African country like Rwanda, the environment protection component plays an essential part in this.
Returning to Rwanda, I exposed myself to the unexploited opportunity that rests in youth ambition and commitment ; there was no existing platform (accessible easily by everyone) to share environment opportunities with youth interested or engaged in the environment sector.
By combining the experience in UNCCD COP 13 Youth forum and MOREMI leadership experience as I was among the 27 young emerging girls' leaders across Africa and its diaspora in 2017, I founded the first youth lead environmental non-governmental organization in Rwanda, starting in my community to bring solution for the sustainability/protection of the environment by using available opportunities.
What does Green Fighter stand for

The Green Fighter stands for "Friends of the Environment and the Community."
We are a group of ambitious youth who are ready to meet any challenge in the path of protecting the environment while ensuring sustainable development in the community. We are a youth organization that increases our contribution to environmental protection, we have advisors and elders who guide us in our growth.

What has "Green Fighter" achieved for far ?
Since its creation in 2017, the organization has major activities completed in the community on the national and international levels. The organization designed and implemented three projects meant to address the pressing issue in the environmental community. We organized more than ten community awareness/environment education program with more than 1,500 young people as direct beneficiaries, we advocate for the youth activities and engagement in the civil society sector on the international level. Last but not least more than ten youths are empowered in increasing their skills/ knowledge in climate change issue ranging from project design to negotiation under the United Nation Framework Convention to Climate Change

Can you link your education from UR to what you have achieved so far ?
The University of Rwanda played exceptional role in our achievement. The University of Rwanda is the first public institution that supports us to ensure that we are in the position to excel in our choice of vision. The University of Rwanda supported us with facilities in addition to the knowledge we received preparing us to understand and draw the big picture of what we want to achieve. We now have an MoU with the University of Rwanda to introduce "Green Campus." It is the first public institution we received, and it is a clear message that the university is taking the risk to invest in the youth passion and ambitions.

What are your prospective plans ?

Our plan ahead is to write good projects for our community. Our team is aiming to be an idea generator for the Rwandan community in the manner of ensuring environmental protection and climate change resilience. Additional to this, we want to advocate that youth organizations cannot achieve everything but with the right support, we can achieve one thing that will affect everything.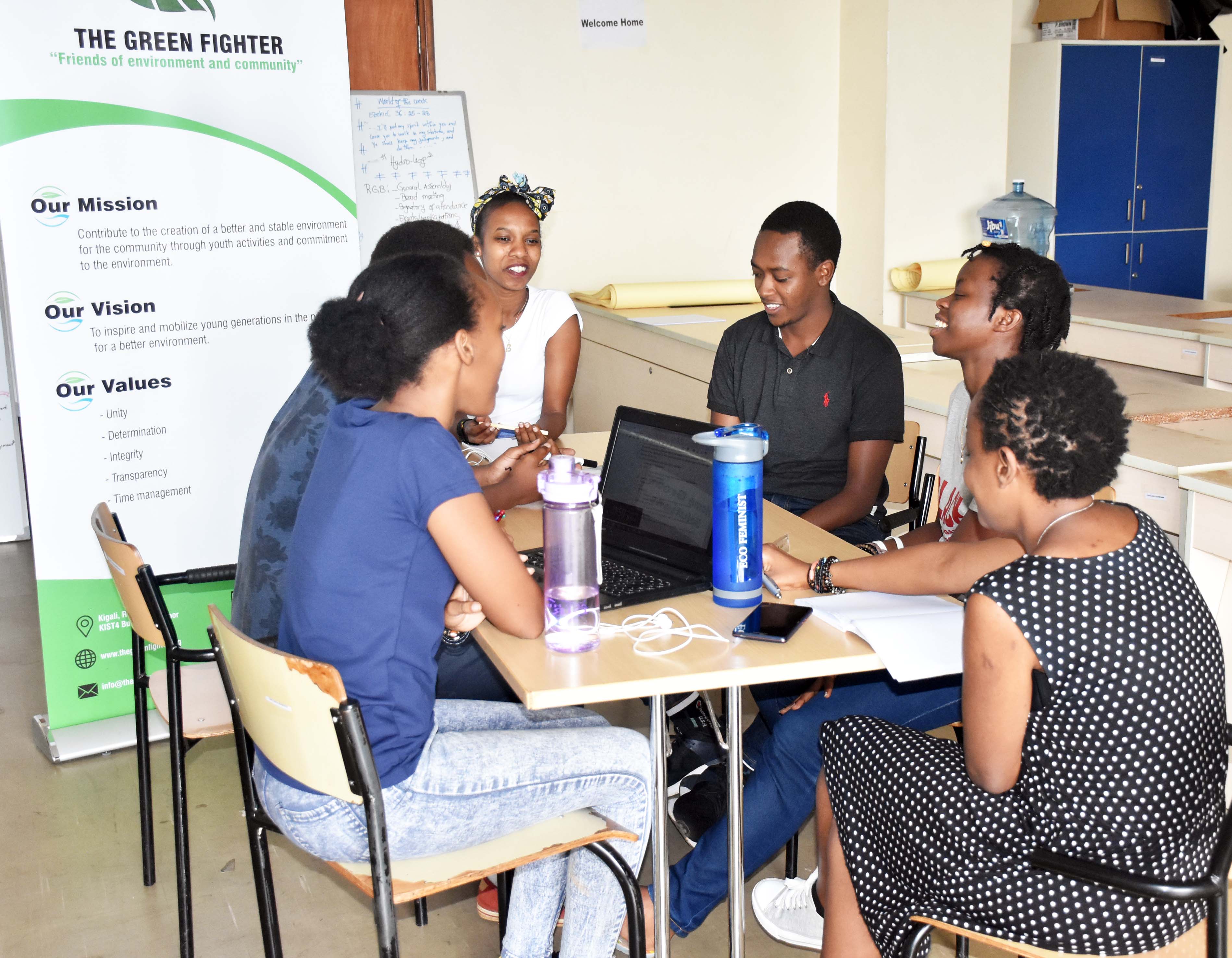 Green Fighter team discussing their activity plan
A message to UR graduates and ongoing students
It is such a privilege to be a student of UR because we have access to most of the resources in terms of knowledge. It is up to us to turn what we learn in something worth for our community. If you are not part of the problem, you can be part of the solution ; influence home grown solutions for home protection."
At last, I would like to recall the word of HE Paul Kagame during the youthkonect "To go fast go alone, to go far go together but it is possible to go far and fast altogether." We don't have to underestimate the power of unity, team and common vision.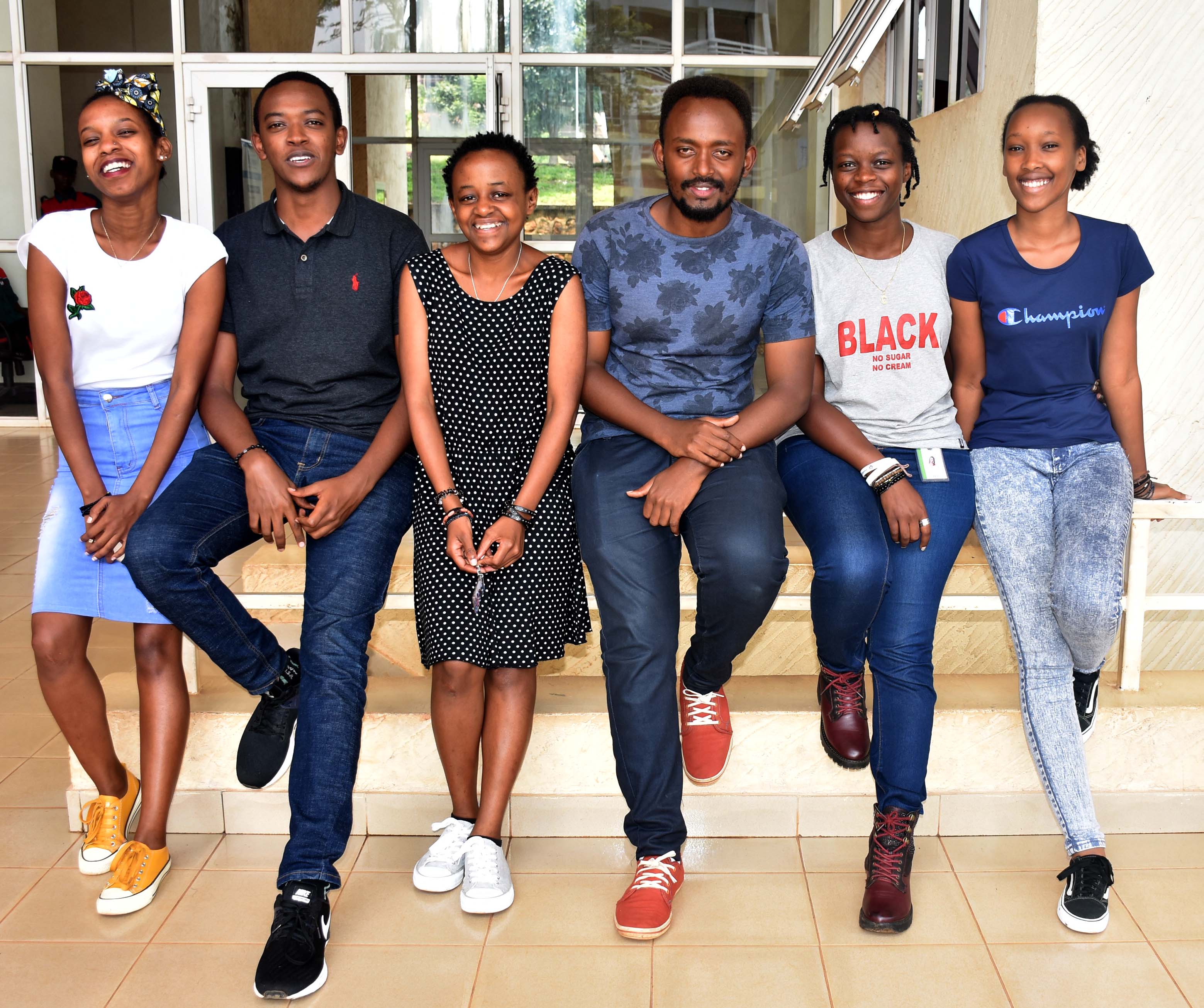 A young and ambitious team Green Fighter