The walk is significantly a silent reminder of what the country went through and what needs to be done to avoid the re-occurrence of the Genocide. This resonates with the theme ; "Remember Unite Renew".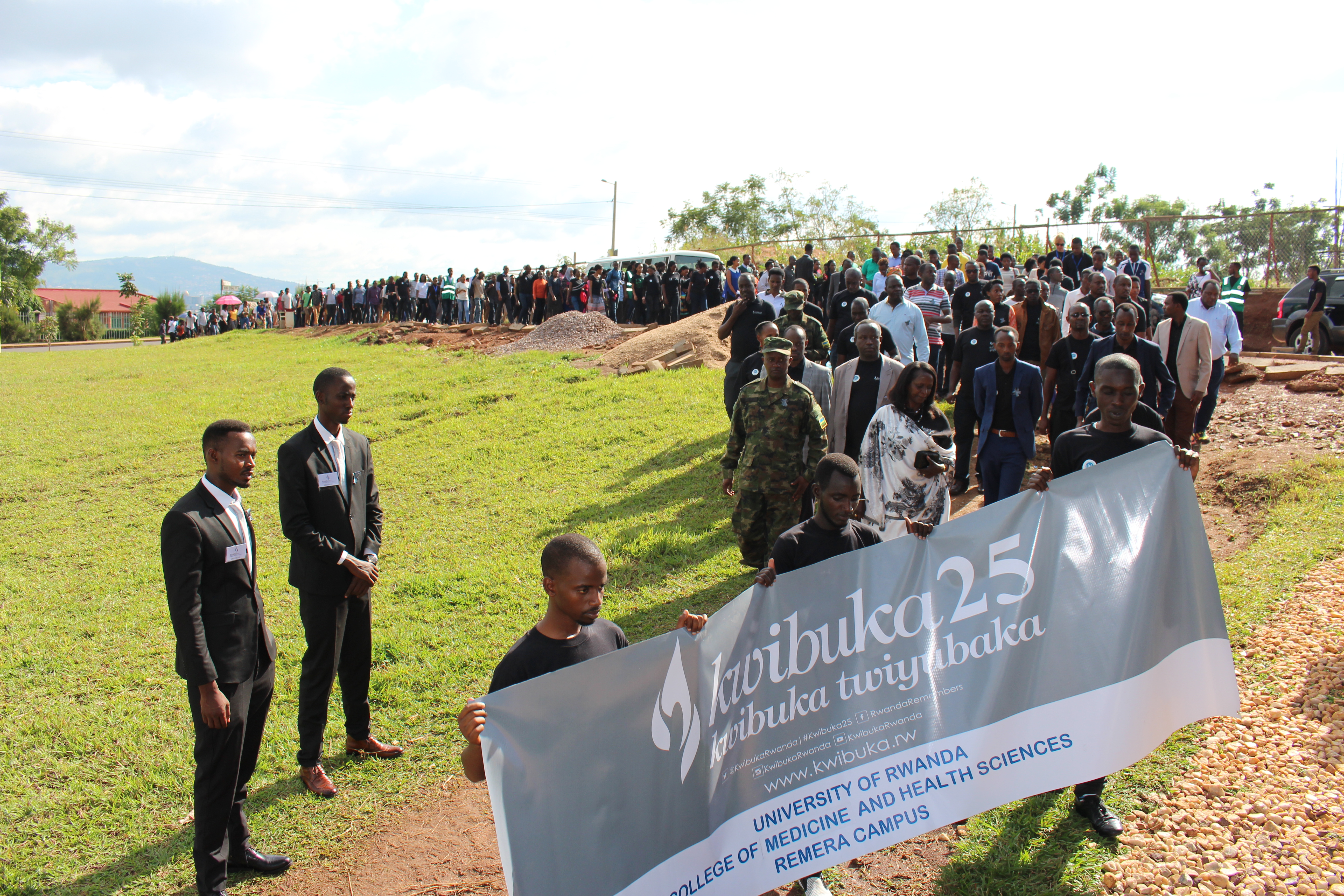 During the walk to remember to Kibagabaga genocide memorial
The CMHS Principal Dr.Jeanne Kagwiza laying a wreath at Kibagabaga genocide memorial
The DVC AAR Prof.Nelson Ijumba laid a wreath at the memorial
After the "to and from" walk from Kibagabaga genocide memorial, students and staff gathered in the College compound for the commemoration vigil.
The DVC for academic affairs and research Professor Nelson Ijumba together with the Principal and representatives of the army and CNLG joined the CMHS community in commemorating.
All the speakers had a similar message of comforting survivors and hope for a better future and thanking the government of Rwanda for bringing the country back together and turning it into a global success story.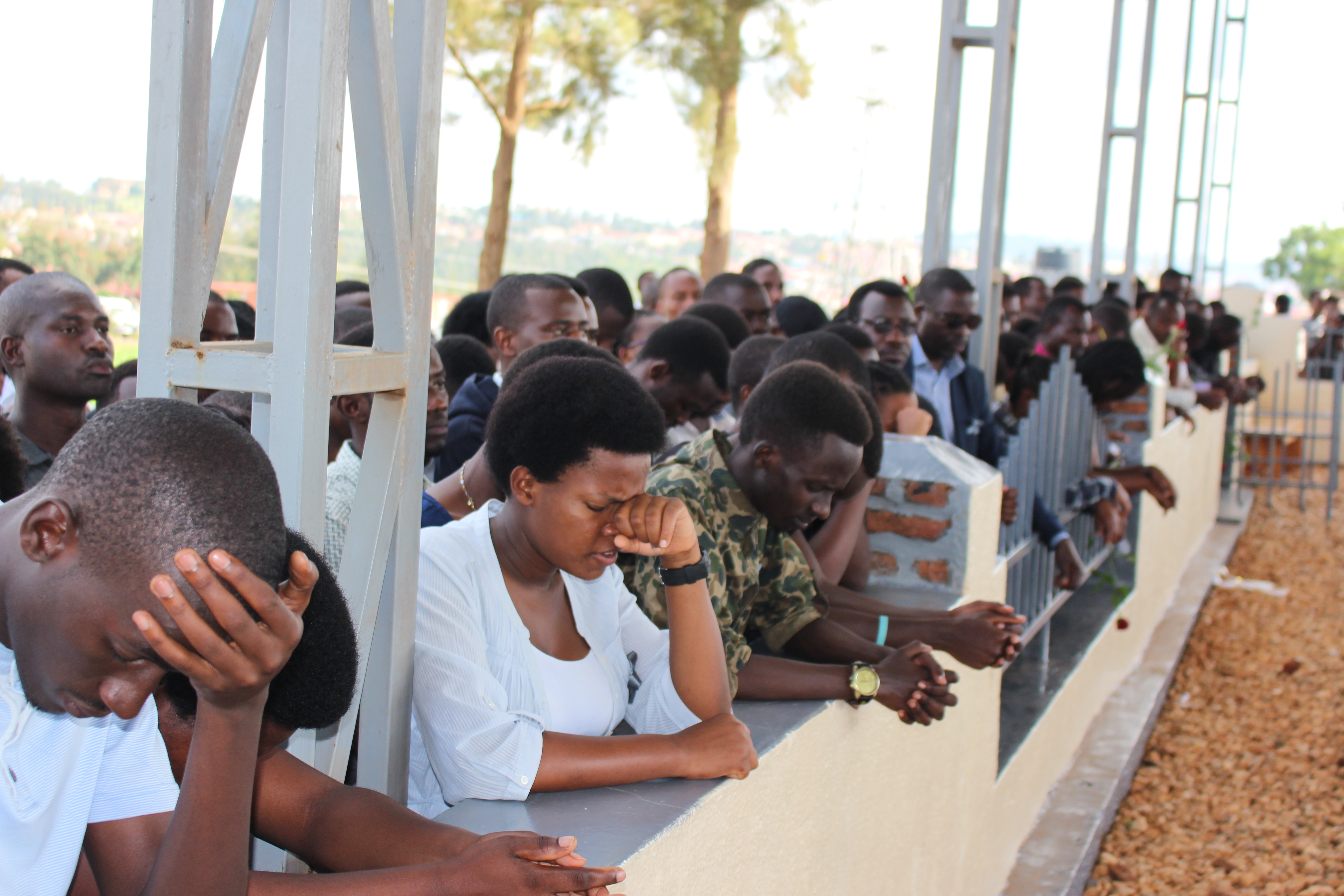 The hard memories of the past are always visible