You might probably wish to join UR as an international student and wondering what it feels to be at the University away from home ! Well, the next interview with Ismailla Ansowe Moumouni Gindo ; one of our international students will provide an insight into life on the campus for international students. Ismailla from Mali is now in his final year of Bachelor's in Business information Technology (BIT) in the school of Business and Economics. He shares his experience and most heartfelt time here at the University of Rwanda.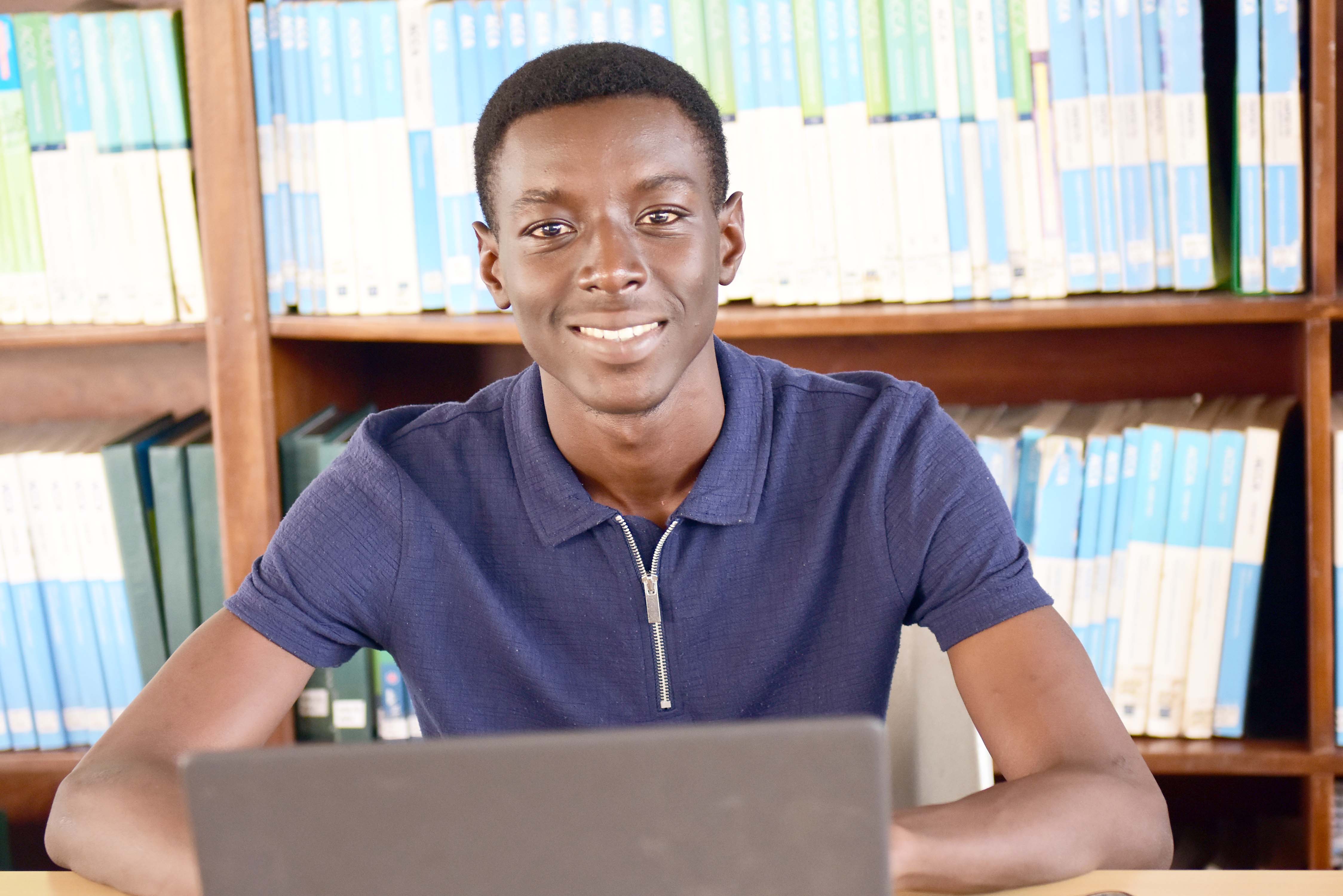 Ismailla, an international student from Mali
What prompted you to pursue your bachelor's degree in Rwanda and most specifically at the University of Rwanda ?
I first decided to come to Rwanda because my father used to come to Rwanda a few times, and he ended up taking a great interest in the country, its education system and studies in general. So when I got my high school certificate he proposed and suggested that maybe I should come to Rwanda, from then I started making research about the country I found it was a good environment for studies especially in my department of BIT. In doing research I found that Rwanda was quite more advanced in IT sector compared to other African countries, and also its business area is improving and growing. As a student that is the kind of surrounding I needed, because I knew being around would be teaching me something I need in the future. Continuing with my digging what I read made me love it : they had different branches, they were recognized and the courses they were providing made me realize that that was the university I wanted to attend.

What do you find most interesting at the University of Rwanda ?
In general, what I think is most interesting at the University of Rwanda is the types of relationships and connections you get to make. Myself I'm the representative of the international students in the guild council, so being in this position allows me to have connections with the students, staff and administration. Even before becoming the representative I was in touch with these people, they are the very people that you can consult when having any school related issue and I can assure you that your academic year will feel less stressful because they help you with anything. Another thing I find interesting is the way students and staff act and behave around you, because it boosts up one's confidence to actually do better in school.

As an international student what were your expectations on the University of Rwanda, and were they met ?
Most of my expectations are met. As I said earlier, before I came at the university I conducted some research and found that Rwanda is an English speaking country, and that really pushed me because I come from a French speaking country, but wanted to pursue my bachelor's studies in an English speaking country. Also the quality of education is as I expected, I see commitment and efforts in the academia.
How is your experience so far here at UR ?
So far so good you can say, most of my expectations are met. When I first came here in 2019 I couldn't express myself as well as I am right now because I was coming from a French speaking country. I'm also making friends and I'm building meaningful relationships with very nice people who give me a hand in my studies and my personal life as well. I'm appreciating my experience here at the University.

Is there anything would you suggest the University concerning the experience of international students ?
I would recommend the University of Rwanda to roll in more international students, because I think and believe that when international students roll in a University and find out that there are more other international students they feel more confident and less stressful also helping them to feel less lonely and isolated.
Story by
Daniella Mutamuliza
Intern in Communication Department