Over 600 people in Huye District-Southern Province were screened for Non-Communicable Diseases-NCDs during the outreach Programme organized by UR through the Medical Students' Association of Rwanda-MEDSAR. The campaign also saw several people provided with guidance and advice on the best ways to proceed with their legal cases thanks to the support of the School of Law.
Speaking during the event, Innocente Kabasinga, a level 2 student who was part of the screening said that the exercise was an opportunity to gain more experience by talking and listening to people that she is meant to serve. She also added that NCDs are in the category of terrifying diseases that people could have without knowing it.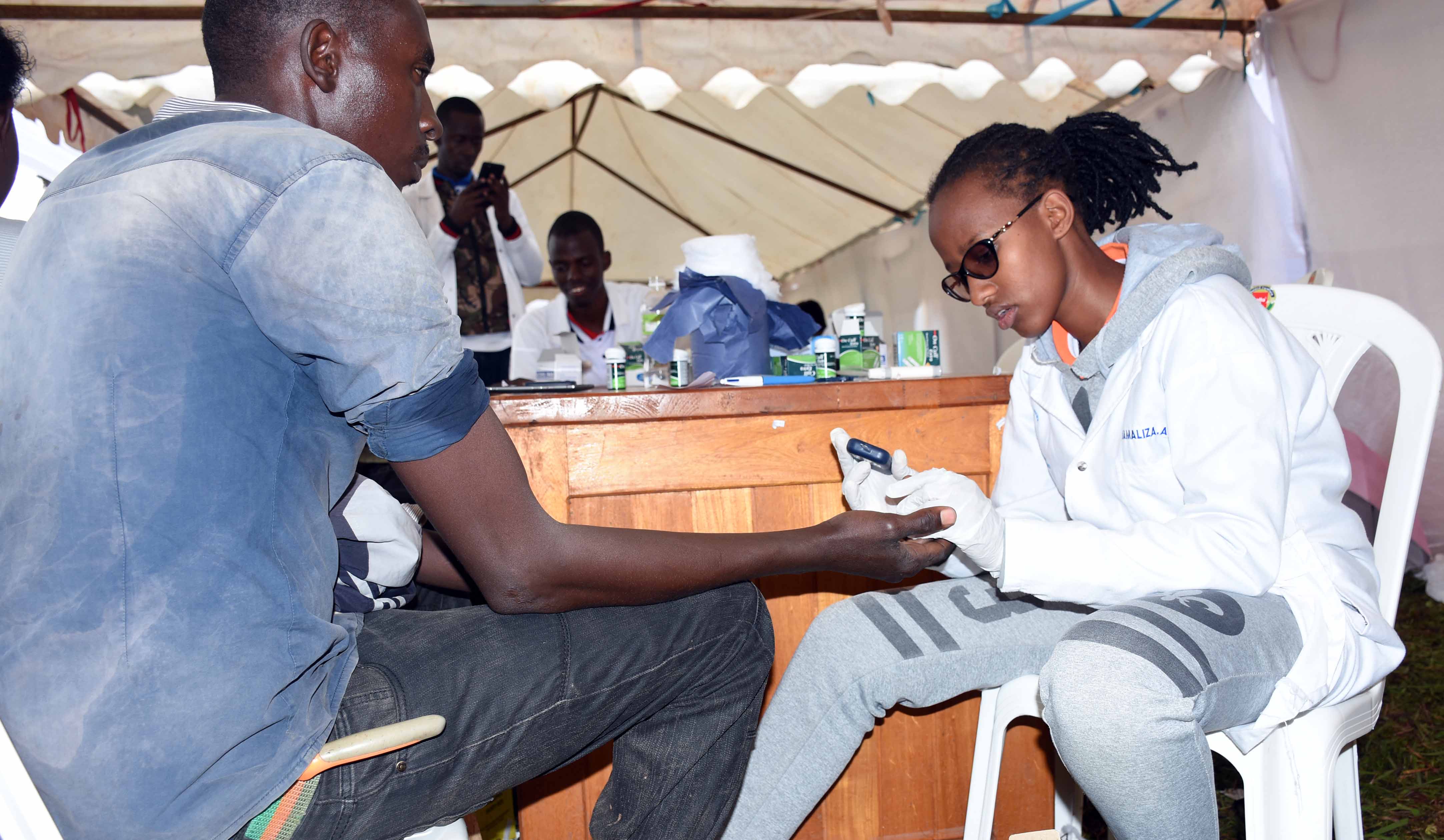 Kabasinga (R) during the screening exercise
"NCDs don't immediately show symptoms-they grow slowly and sometimes people seek medical assistance when it is too late" Said Kabasinga, a student in Medicine.
The outreach Programme was gratifying due to the massive turn up it had during the screening activity. This vindicates the fact that people realized the urgency for screening and the gravity of Non Communicable Diseases in the society.
In the course of the event, Prof Phil Cotton, the UR Vice Chancellor joined the team in the outreach as sign of support to the programme. He also took part of the screening and shared his vast medical expertise with students and people to who came to to know their health status.

Prof Cotton- UR Vice Chancellor showing support to the campaign
Speaking on the occasion Mike Karangwa, UR Director of Communication noted that the outreach is a sign to the community that UR exists because of them. According to him, universities should exist to respond to the needs of the community.
"The people of this country want a relevant university that is going to transform their lives" He said
Karangwa informed that UR is also poised to extend the outreach activities in other locations around the country by providing a variety of services. He further commended the community for their participation and local officials who partnered with UR in raising awareness about the event.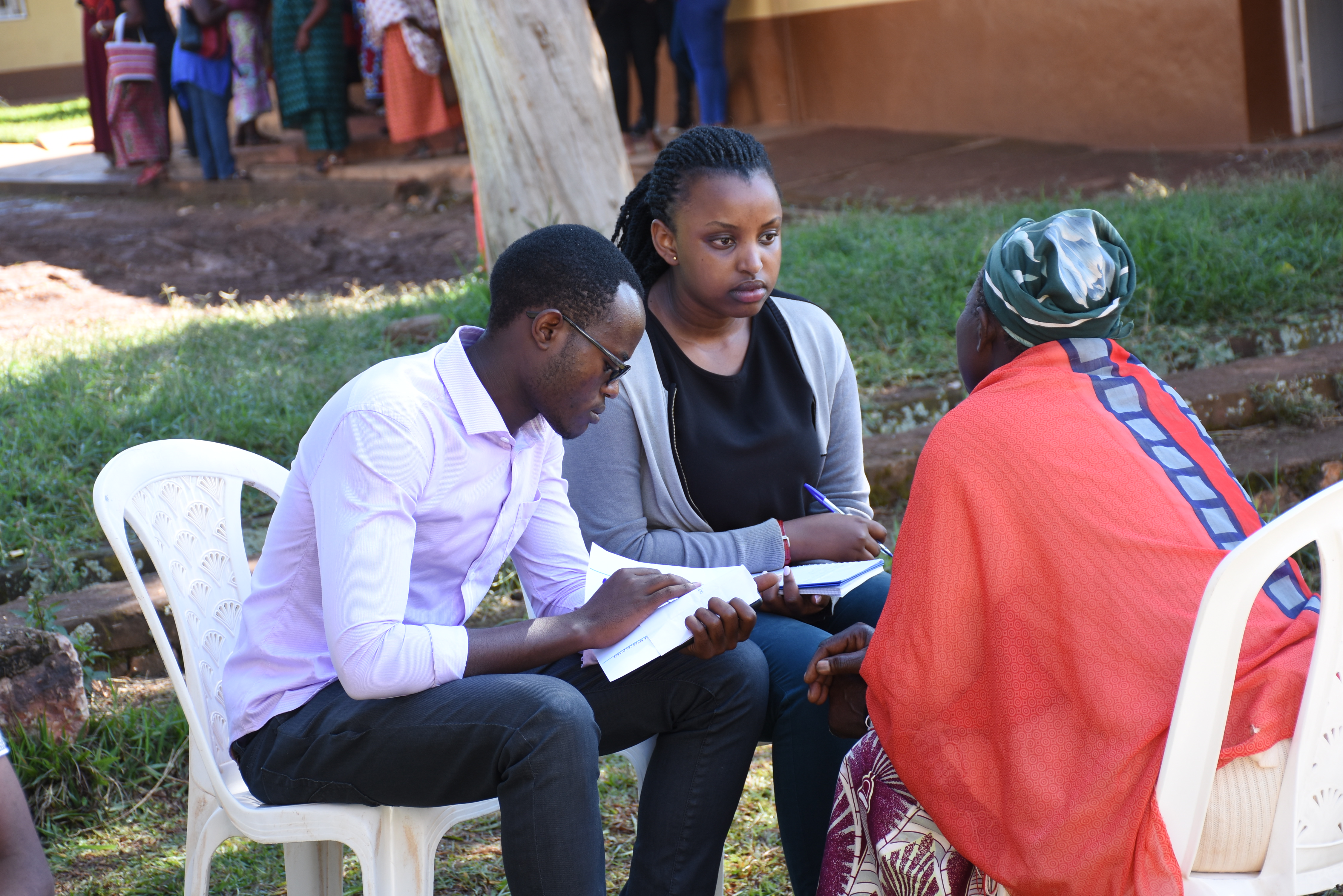 Students in the School of Law giving legal advice to a local citizen