Masters students from African Centre of Excellence in Internet of Things (ACEIoT) have commended the move by the University of Rwanda to introduce the virtual class in a bid to mitigate the impact of Covid-19 pandemic on postgraduate education.
Virtual classes is one of the strategies adopted to postgraduate students after the closure of public and private schools by the Ministry of Education to curb the spread of the Covid 19 pandemic. The approach was adopted along with the operationalization of UR E-learning platform especially for undergraduate students to be accessed and put in use till the schools resumption.
Postgraduate students who are regularly attending these virtual classes have appraised this move which will help them complete their programs on time regardless of the ongoing pandemic.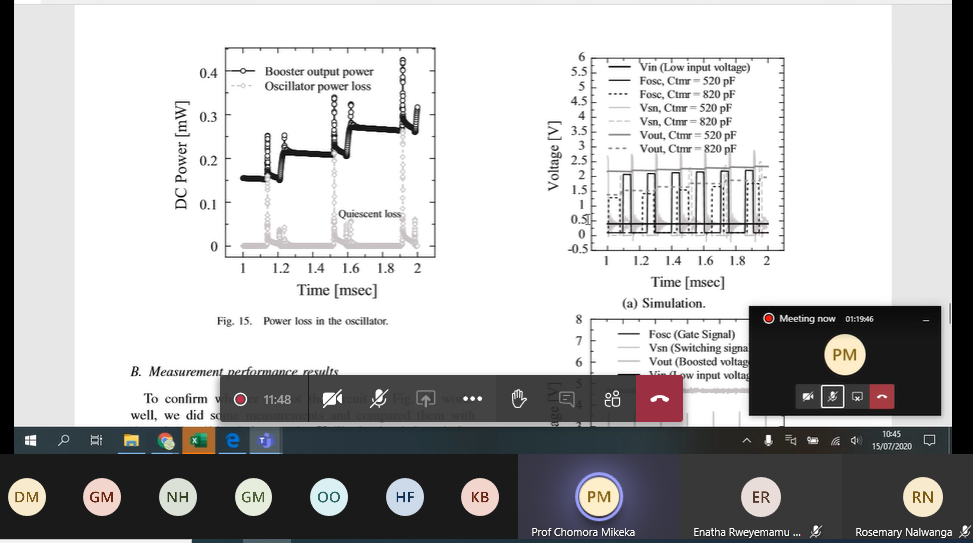 With the use of online software, classes are taking place, lecturers interacting with their students from their respective homes as if they were physically together.
"This is a good move as we are continuing our class as planned. Now we can be sure that the program will be completed as planned though there might be some delays", says Jean Aime Ndabahariye, a master student.
Some of the challenges associated to this approach include the low internet connection resulting from the poor infrastructures in some areas and the lack of practical facilities to move from theory to practice.
"The main challenge is the lack of practical skills. We know the pandemic is still going on but we hope as time goes on we will be able to get access to practical facilities. Otherwise, we may end up being theorists not Scientists or Technologists", Ndabahariye added.
Enatha Rweyemamu, a master student attending class from Tanzania shares the same views with his colleague. He says the internet issue makes some students miss class or be disturbed during class and this has negative impact on their performance.
Rweyemamu suggests that classes which are normally recorded should be made available to students to allow those who may have missed them due to internet issue or any other reason catch up later.
Reacting on students' concerns, Dr. Damien Hanyurwimfura, the Acting Director of the Centre says that they are aware that students are now getting theories and simulation of some practical works but it is planned that once the normal teaching resumes, emphasis will be put on practical works. He highlighted that practical lab-based learning, comprehensive individual assessments, and final examination will be conducted when all students return to the campus.
The lectures have been recorded and will be available on UR E-learning system to be accessed for all students. The students are advised to regularly visit the UR –E-learning system as all materials have been uploaded for their deep studies, revision and further studies.