Friday, 21 December 2018 : Prof Deborah L. Helitzer, Professor and Dean of Arizona at State University College of Health Solutions has paid a five-day visit to the University of Rwanda. She visited different campuses and met with different senior academic leaders.
While visiting the University of Rwanda, Professor Deborah shared the practices based on her work in Population Health and the reorganization of her colleagues at Arizona State University, given that her College has similarities in some structures and functioning with UR.
Prof Deborah also expressed interest in developing a long-term relationship between UR-College of Medicine and Health Sciences and Arizona State University.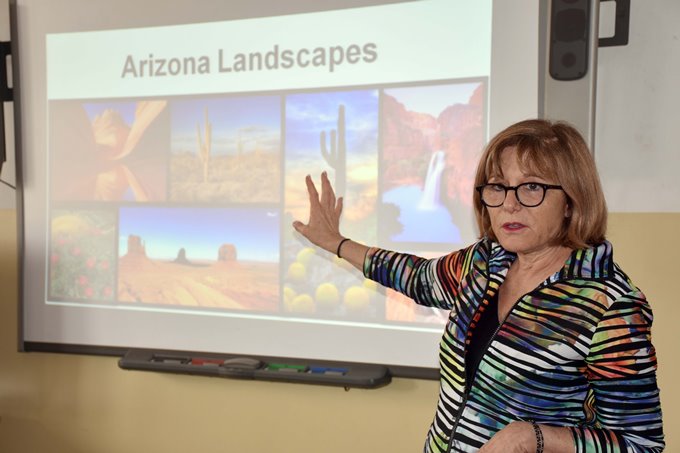 Deborah L. Helitzer's visit to UR
Prof Deborah has also met with UR Senior Management together with all Deans of UR schools where she gave a talk in which she presented the functioning of her College and the ongoing reorganization of structures departments and schools, and shared experiences on how the College addresses the community's health problems.
The Vice Chancellor thanked Prof Deborah and the President of Arizona State University for the visit. He informed them that plans have started to develop partnerships and a MoU with the University. He said that the visit is in line with UR's need to sit and review the community's problems and see how UR programs from different Colleges can better address them.