This year, the University of Rwanda welcome the 4th intake of 44 Master's Program Students in Health Supply Chain Management. Students are coming from 6 East African Community (EAC) partner States, including Burundi, Rwanda, Kenya, Tanzania, South Sudan and Uganda.
The induction for students kicked off on Friday with a focus on different tools and platforms that will help them to cope up with online -learning. It took place from November 29 to December 3, 2021.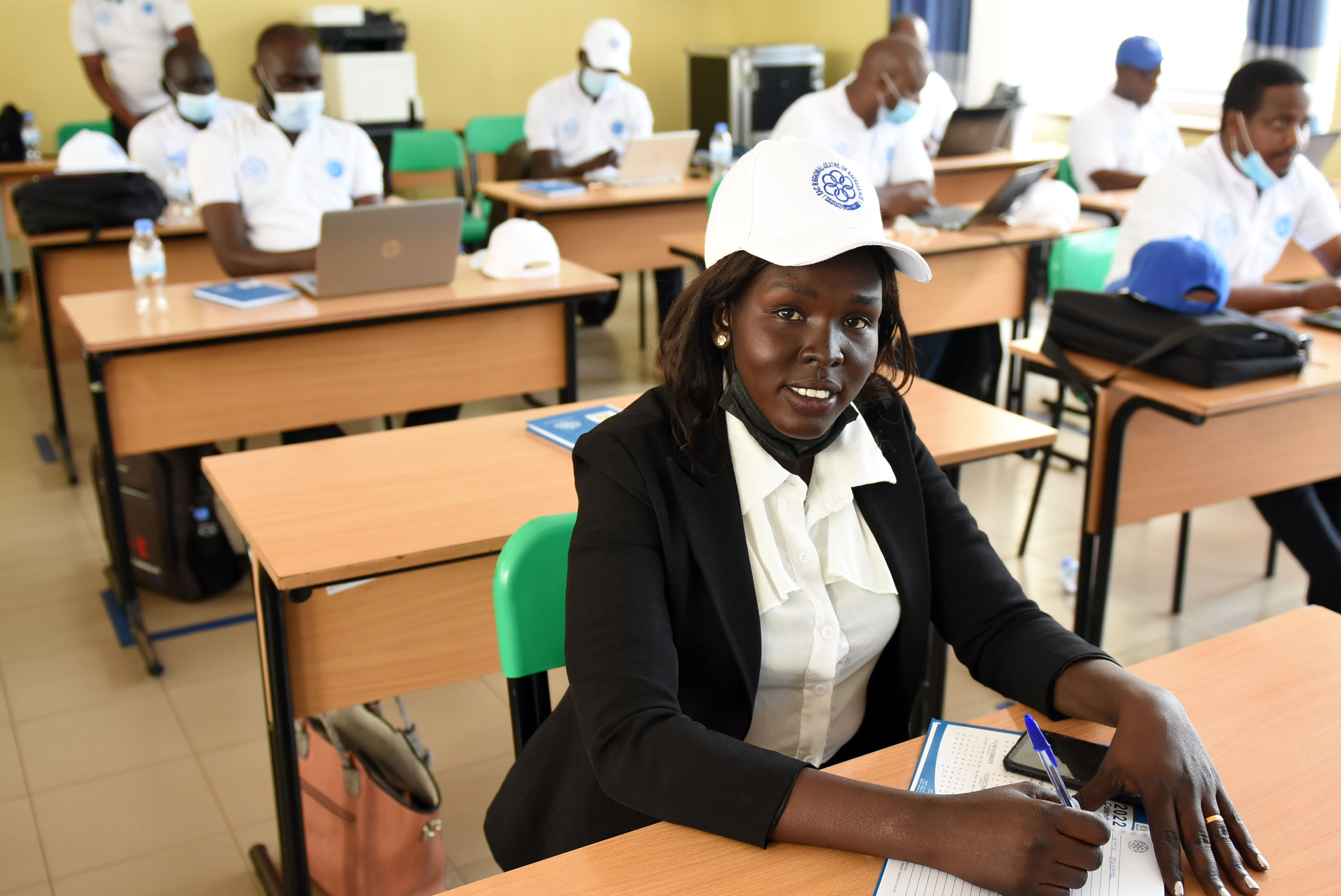 A section of Master student during induction exercise
Their program is mainly based on distance learning. Therefore, students are introduced to several ways to get support for studies in such environment. This means they will need a functional laptop, smartphone and access to reliable Internet network. A UR email and access to Turntin and Moodle will be guaranteed.
Elijah Kirabira, a student from Uganda asked UR to help them to ensure a close assistance in their courses as they will be studying. According to him, this online learning will motivate them in their studies.
"I learnt how to find reading materials and how to do activities within the e-learning platform ; So, I am asking for unconditional support and guidance throughout the learning process for both face to face and e-learning" She said.
Professor Raymond MUGANGA, the Coordinator of the training in the Centre, called on students to focus on their studies and avoid any form of relaxing. He noted that students are ambassadors since they are selected for pursuing this program. He added that University leaders will provide needed support.
"We are here for you but you should also bear in mind that you are not here for relaxin but for learning," Said Muganga, adding that they selected few in each country so that they can be able to help others who did not get the chance to follow the program.
The purpose of the induction week was for the new students to adjust and feel comfortable in the new environment. The exercise will be followed by a two-week face-to-face introduction to semester 1 modules.

Story by
Rosine Ntawurikura (Intern in Communication department)