The University of Rwanda kicked off a get together with its alumni ; a maiden event that started with graduates in Medicine and Health Science fields. The event was marked with panel discussions and presentation from graduates to share their experience and achievements while the University management presented registered successes and the role of its alumni for propelling the University to the next level.
In his opening remarks, UR Vice Chancellor Prof Phil Cotton commended the College of Medicine and Health Sciences-CMHS for its contribution to research. It was noted that CMHS produces 49 percent of the entire index of peer-reviewed research that comes out of the University of Rwanda. Cotton also informed that by meeting its Alumni, the University wants to bring together people who are united by a common thing while upraising the services given to students.
"We want to make UR much more compassionate in the way that it deals with students and staff" He said.
In his keynote speech, Dr Faustin Nteziryayo the Rwanda Chief Justice who was the guest of honour told the gathering that UR alumni community should not only be proud of what the University has given them but also be determined to give back and contribute the university greatness. According to Nteziryayo, Alumni should be part time visiting and honorary lecturers and give industry experience in classrooms while contributing in review of programmes so that they can be market relevant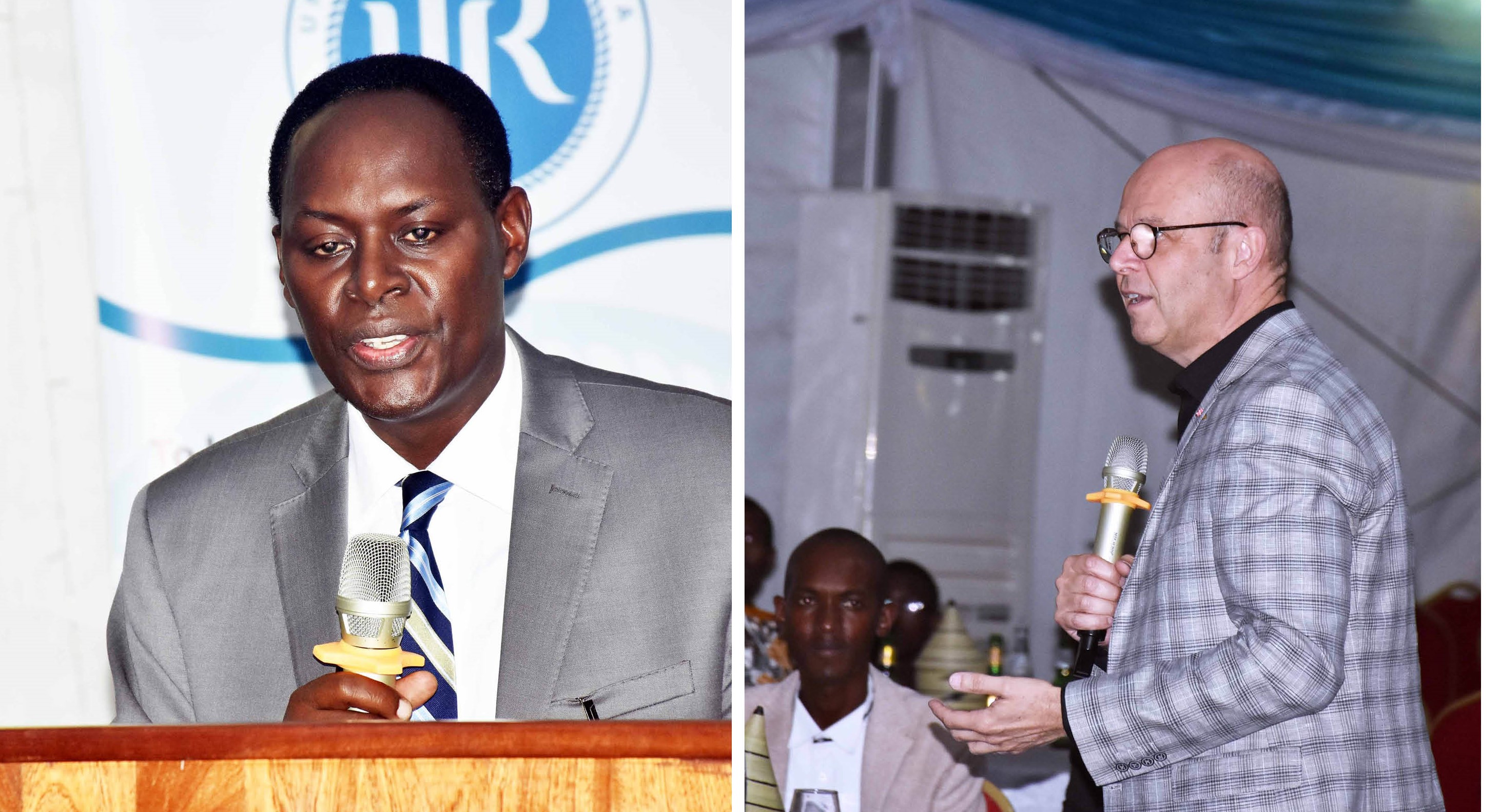 Dr Faustin Nteziryayo (L) and Prof Cotton during the evening get together with Alumni
"With a huge university alumni found in leadership position in public and private sectors, current students should not struggle to get industrial attachment" Said the Chief Justice, adding that the University of Rwanda graduates are the one moving the country from agrarian economy towards a fast developing knowledge economy.
Amb. Dr Charles Murigande, the UR Deputy Vice-Chancellor for Institutional Advancement informed participants about the existing UR Social Development Fund –URSDF through which Alumni can use to contribute to the University. The basket fund which was created back in 2013 could play a critical role in complementing to the university expansion such as infrastructure development etc. Currently, the URSDF is poised to assist brilliant needy students who find it difficult to continue their studies due to lack of financial support.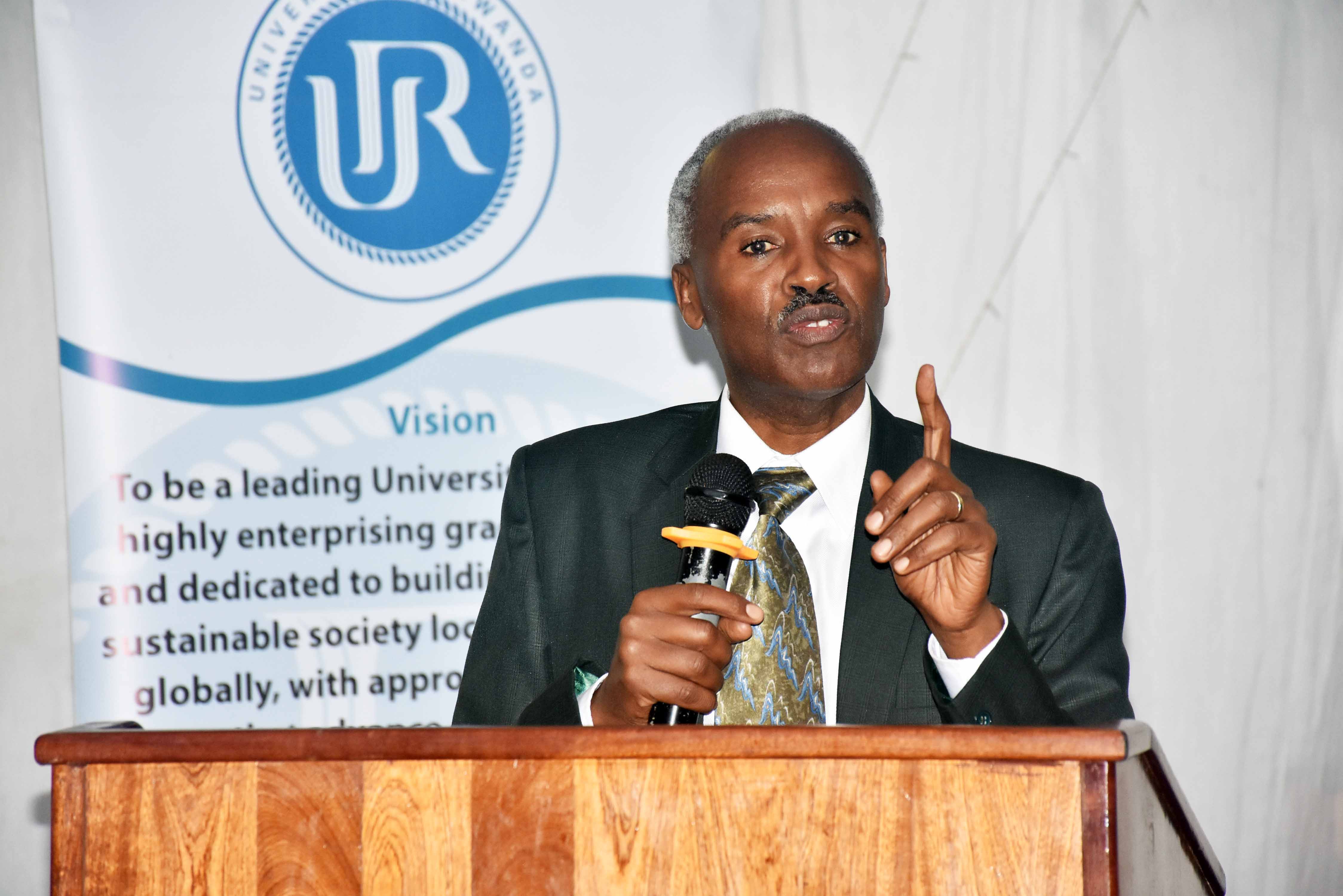 Amb. Dr Charles Murigande in his address of the evening
In the course of the get together evening, an executive committee of Medicine and Allied Sciences Chapter was elected. It includes Dr Albert Nzayisenga as the Chair, André Gitembagara the Vice Chair, and Marie Claire Gasanganwa as Secretary.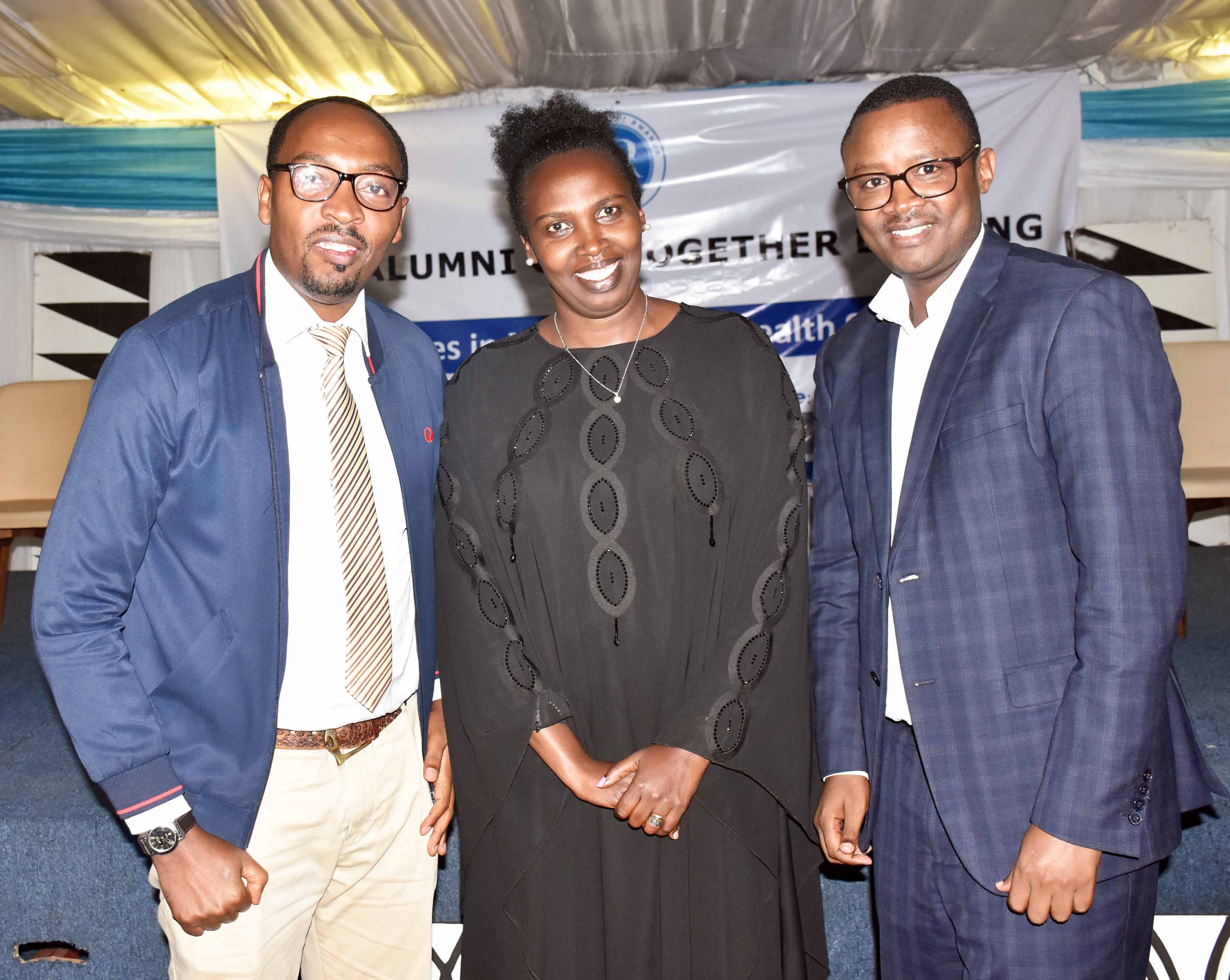 Elected Executive committee : from left André Gitembagara, Marie Claire Gasanganwa and Dr Albert Nzayisenga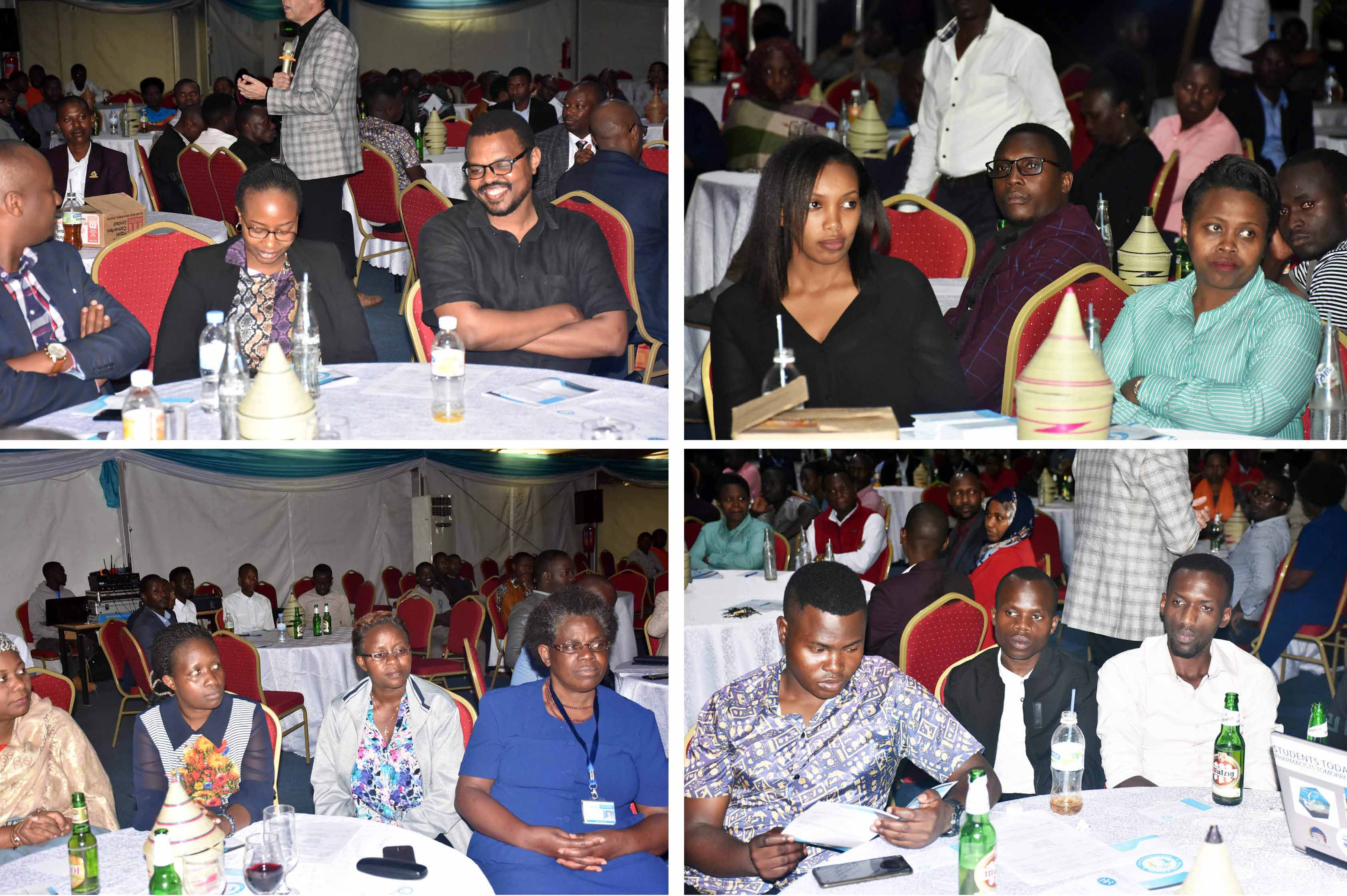 Section of participants
The speech of the Chief Justice and Guest of Honour can be accessed here