Scientists and researchers are convened in Kigali for the 19th International Symposium of the Natural Product Research Network for East and Central Africa- NAPRECA. The event was organized to highlight the importance of natural products in addressing global challenges and their use as source of compounds for drug discovery. It was officiated by Rwanda Minister of Education Dr Valentine Uwamariya.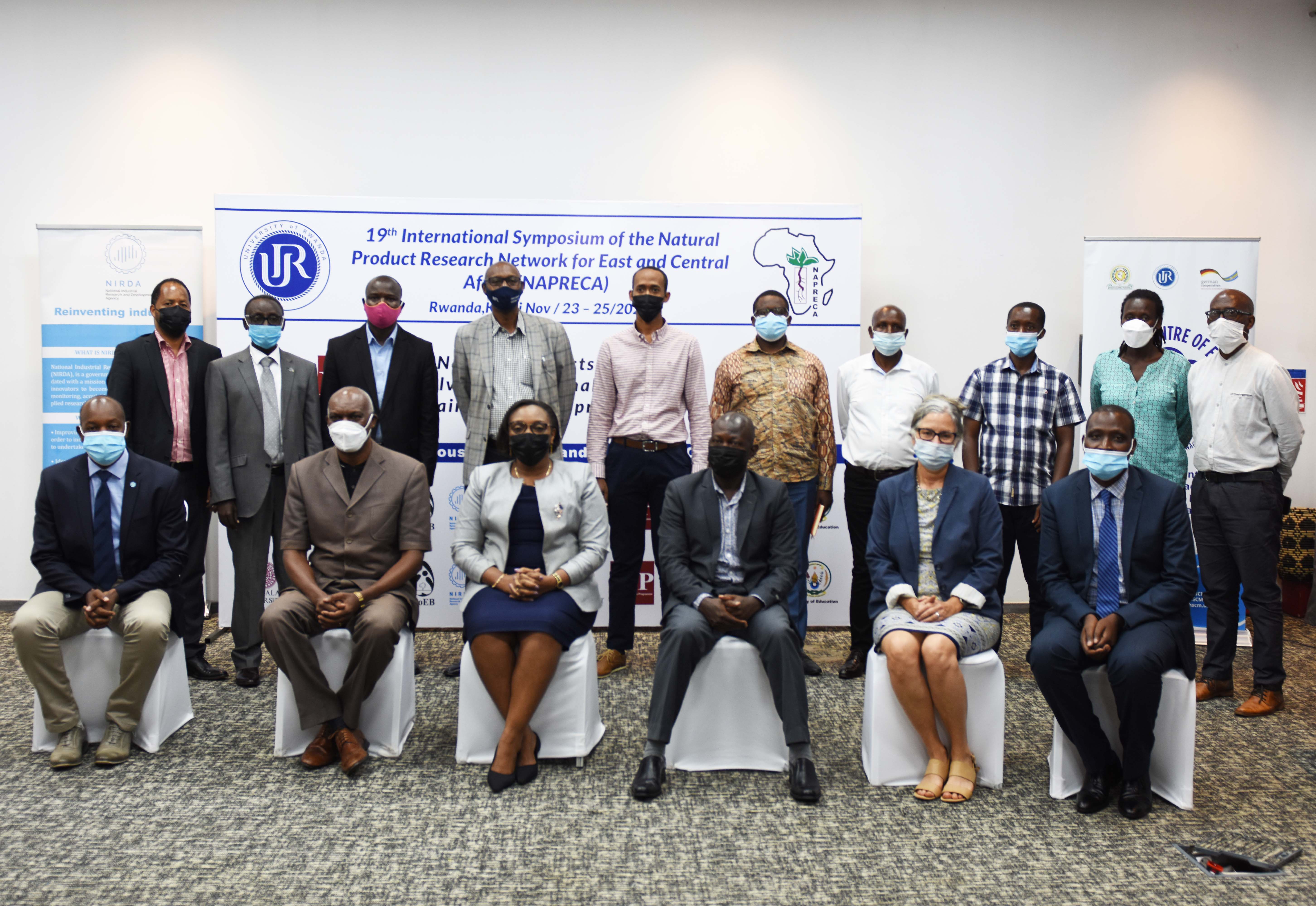 Participants in the symposium pose for a group photos
Speaking on the occasion, Prof Alexandre Lyambabaje, the University of Rwanda Vice Chancellor lauded the importance of the symposium, which is a way to raise awareness on the role of natural resources. He also called for collective effort towards strong campaign meant to increase awareness and also improve investment on conservation of law materials such as indigenous plants.
"My only concern is that very soon you may face a situation where you will not be able to find law materials like indigenous plants," Lyambabaje said.
In her opening remarks, Dr Valentine Uwamariya noted that global challenges and crises are a call for researchers to work harder than ever to identify strategies that support resilient communities and resilient ecosystems.
"We live in a time of great change, with the global climate change crisis, the global biodiversity crisis, and the current global pandemic," she said.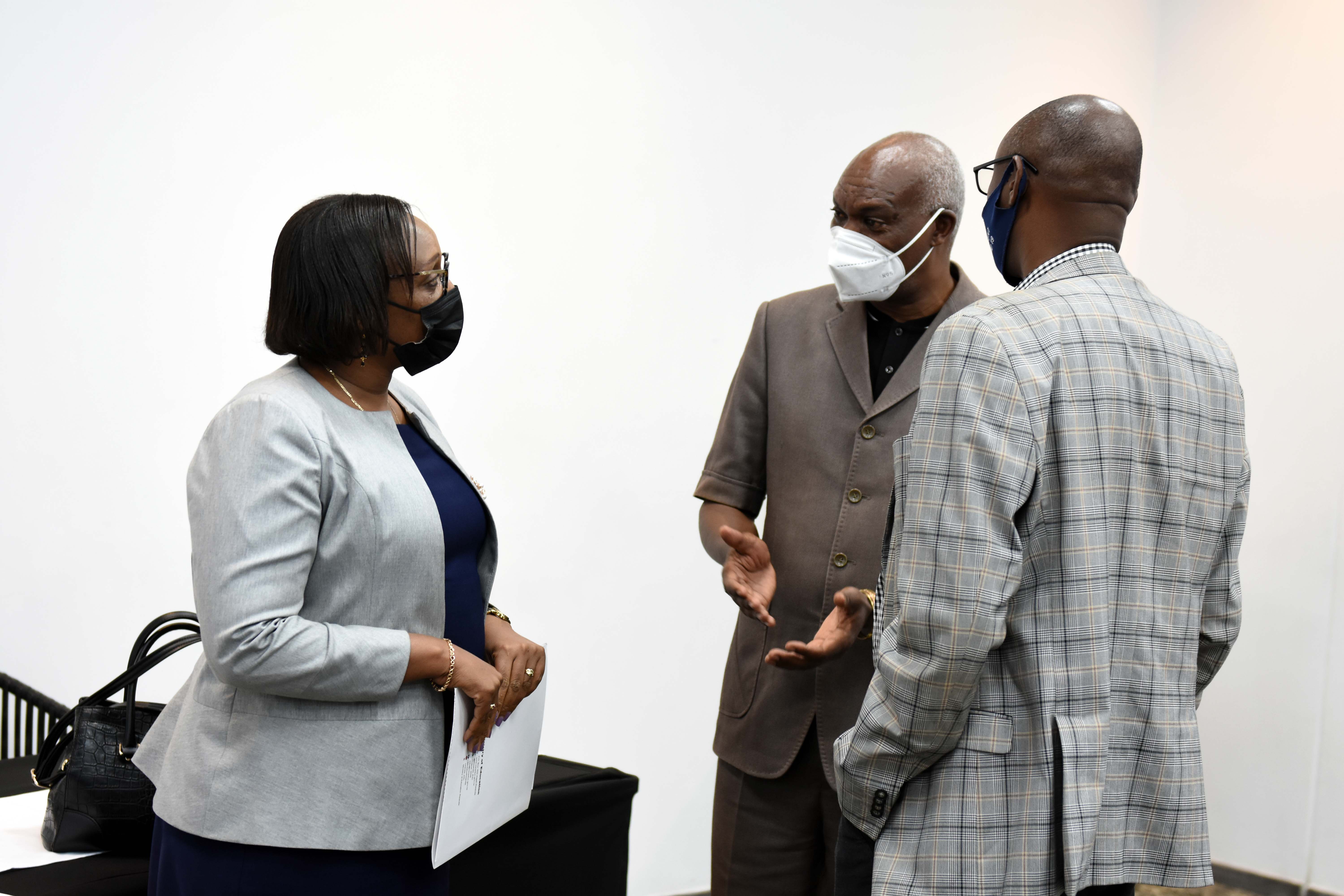 UR Vice Chancellor (C) having a chat with the Minister of Education (L) during the symposium
The workshop is a unique occasion to bring together accomplished and early career researchers to share their latest advances in natural products research and development in this global context of COVID-19.
Indeed, the symposium will provide great moment for research from all over the world and in particular Africa to create collaborative links and research opportunities.
A section of participants in the symposium