University of Rwanda fresh alumni Jonathan Murwanashyaka has managed to make a step towards in reducing postharvest loss through his GIRIKIGEGA Social enterprise that contributes in reducing horticulture post-harvest loss.
Jonathan Murwanashyaka started a business of making vegetable powder in a solar dryer. As he had been learning horticultural production in UR-CAVM, he decided to look for a way of reducing losses for horticulture yields which are normally more perishable in a short period than any other crop.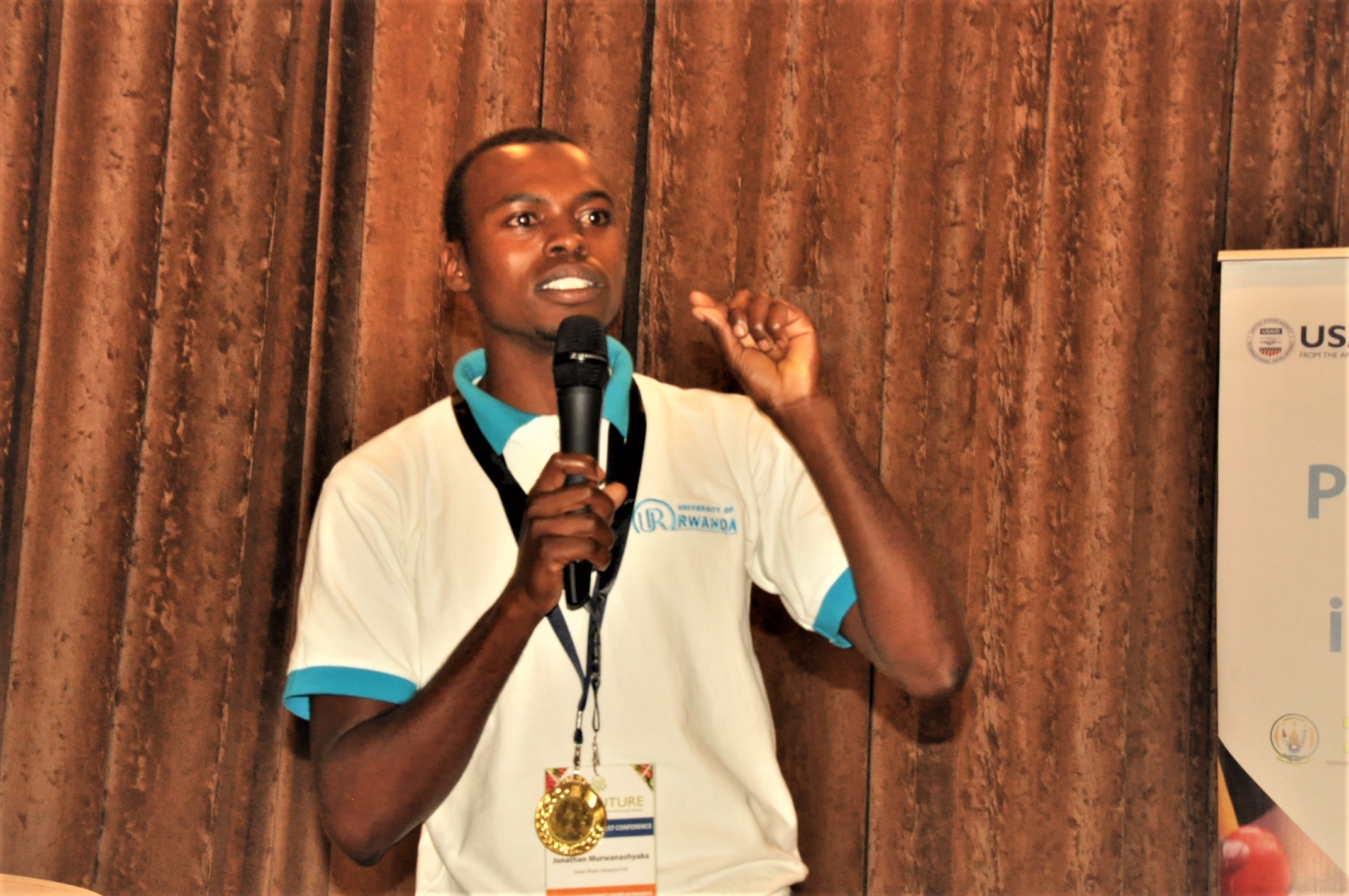 Jonathan Murwanashyaka during a presentation
Thanks to the support of his school supervisors, Murwanashyaka got an idea of drying horticulture harvest and transform them into powders as a way to preserve them without losing the natural nutritional contents.
Challenges were many but he was motivated by the fact that "It takes just 1 minute to throw away food, but it takes a long time to grow it. In his daily business ; Murwanashyaka urges people to always " think twice before throwing away food".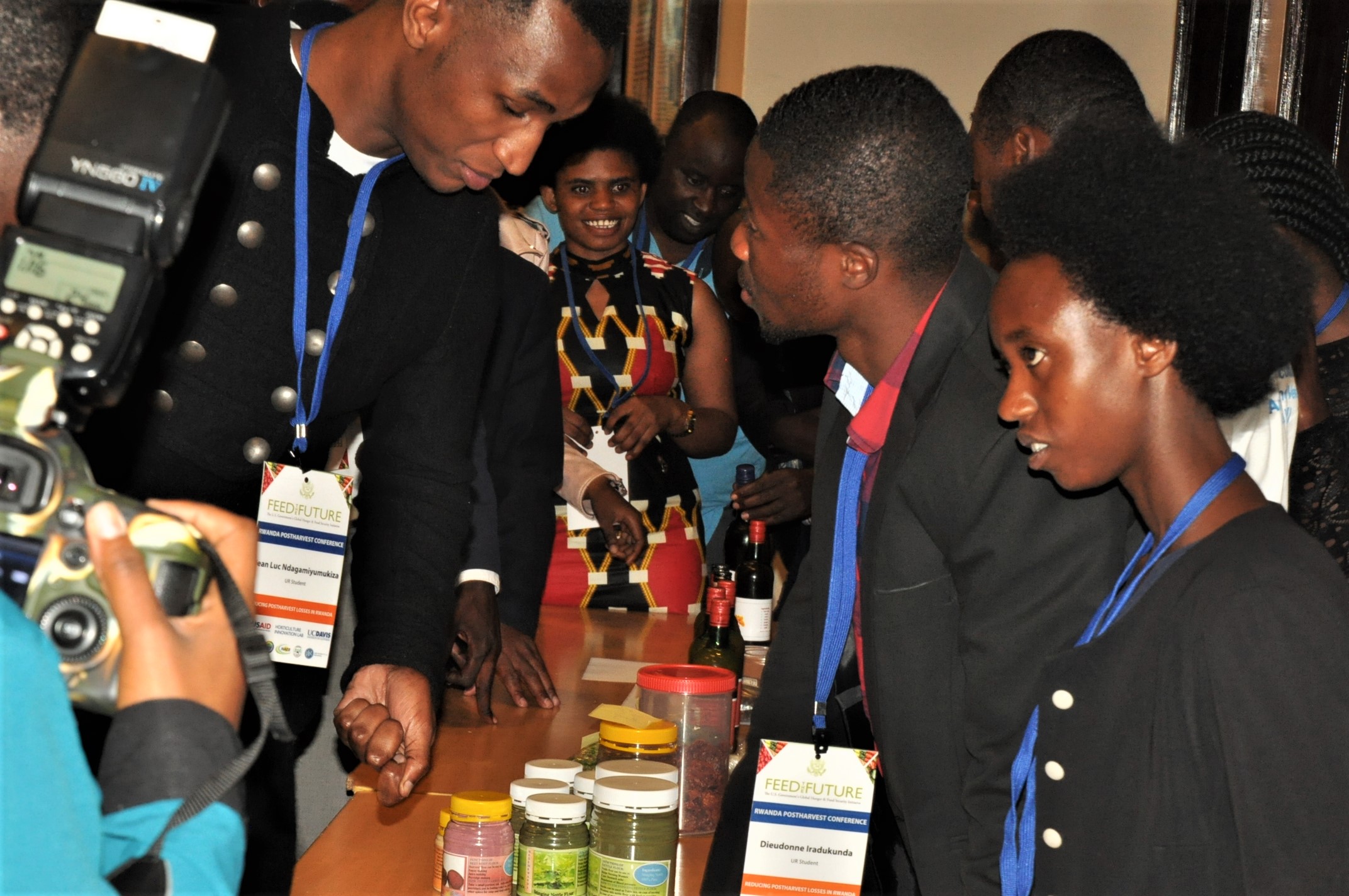 Exhibition visitors seeing Girikigega's products
By using a simple juice making machine, Murwanashyaka processes horticultural harvest with a focus of starting small and growing big, something that he strongly mobilizes fellow youth to make their motivation.
His dream is having a leading vegetable processing company in Rwanda in near future.
By the moment, he processes carrots, tomatoes, stinging nettles and chill. He decided to make northern province his base because raw materials are abundantly available at affordable prices.
"I managed to create a job for and for other people. I currently get a benefit that range between 85,000 Frw -100,000 Frw per month. I believe that things work when one is really committed and not discourages by peer pressure and doomsayers" Murwanashyaka says.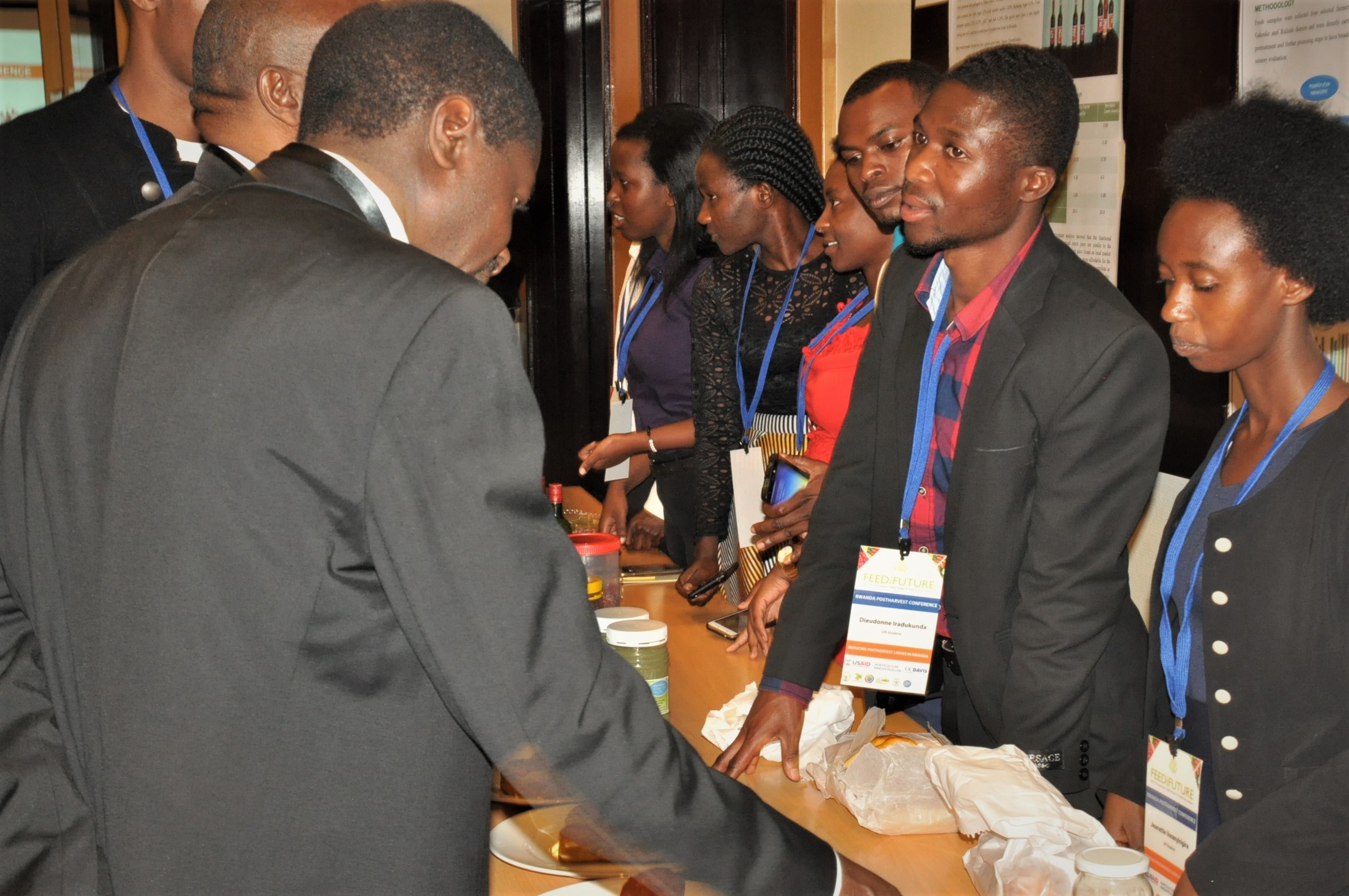 The issue number 004 of IRJNET journal described solar drying as "an excellent way to preserve foods. The journal added that "Drying was probably the first ever food preserving method used by mans". Solar drying involves the removal of moisture from agricultural product so as to provide a product that can be safely stored for longer period of time.
End