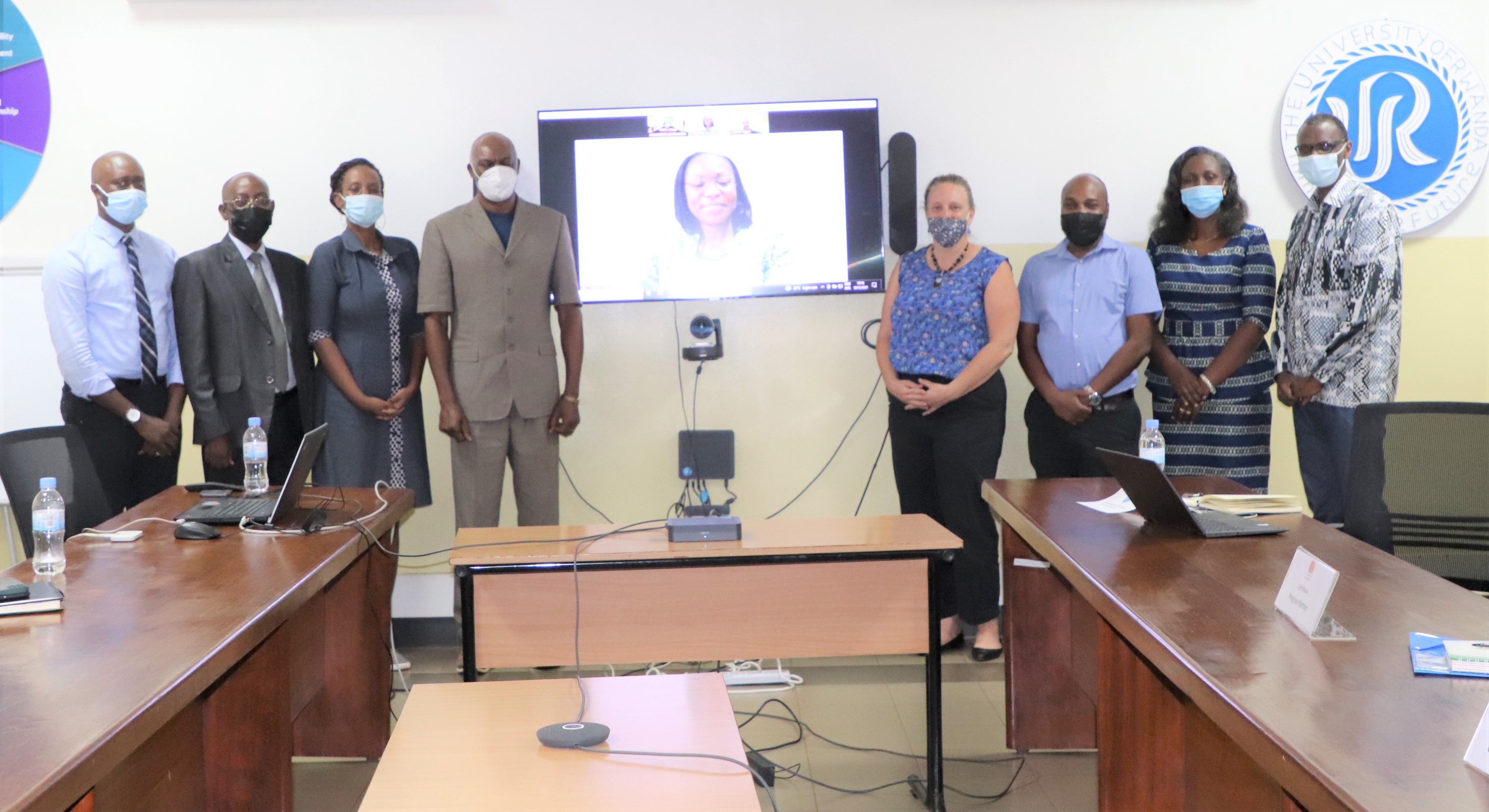 On Friday, MasterCard Foundation visited The University of Rwanda for a meeting that took place at UR headquarters for the purpose of revealing the newly created partnership of 10 years with Mastercard Foundation for a Scholars Program.
The University of Rwanda being the largest and most comprehensive higher education institution in Rwanda with a mission to produce transformative and highly enterprising leaders who contribute to building a more just and sustainable world is committed to welcome more international students on both undergraduate and master's programs.
This partnership aligns with the National Transformation Strategy and aims at enabling knowledge and transition acceleration of qualified yet economically disadvantaged 1200 Scholars.
Prof. Alexandre Lyambabaje, the Vice chancellor of the University of Rwanda says that their goal is to make the university more international in order to raise the competition level globally.
"We should raise the competition if we need to internationalize our program by getting the best students from other countries, which might be an opportunity to show that our students are more intelligent.''
Rica RWIGAMBA, the country Head of the MasterCard Foundation in Rwanda, mentioned that they are trying to target the e learning program. She says that there are multiple opportunities for students in that program to be accustomed more with technology. This might help them to be well equipped within their career and face the world they are living in.
"We are focusing on e-learning, because we saw a real potential opportunity for the students who are pursuing different carriers in this new digital era.''
The new partnership will build the University of Rwanda's capacity to deliver inclusive, blended learning and contribute to a robust knowledge ecosystem that supports new and meaningful pathways to work for young people.
Story by Rosine Ntawurikura (UR SJC Intern)
Edited by UR Communication.