The Center of Excellence in Biodiversity and Natural Resource Management, University of Rwanda is co-hosting the 31st International Congress for Conservation Biology (ICCB 2023) from July 23-27, 2023 in Kigali. There are over 1200 people at the congress in Kigali from 93 countries. ICCB is the premier global meeting for conservation scientists and professionals, including researchers, students, agency personnel, environmental educators, practitioners, and other conservation stakeholders. Attendees represent the nexus between biodiversity conservation and genetics, ecology, technology, biogeography, anthropology, history, psychology, economics, conservation marketing, religion, and more.
Hon. Minister of Environment Dr Jeanne D'Arc Mujawamariya (3rd right) pose with delegates in the conference
ICCB is a biennial event organized by the Society for Conservation Biology (SCB) for its members and the broader conservation community. SCB is the largest international professional society dedicated to the science and practice of conserving Earth's biodiversity.
The theme for ICCB 2023 "The Future is Now : Sustaining Biodiversity for Today and Tomorrow "emphasizes the urgent need to sharpen our focus on sustaining biodiversity on Earth for the present, as we build science and social justice-based knowledge to sustain biodiversity for future generations.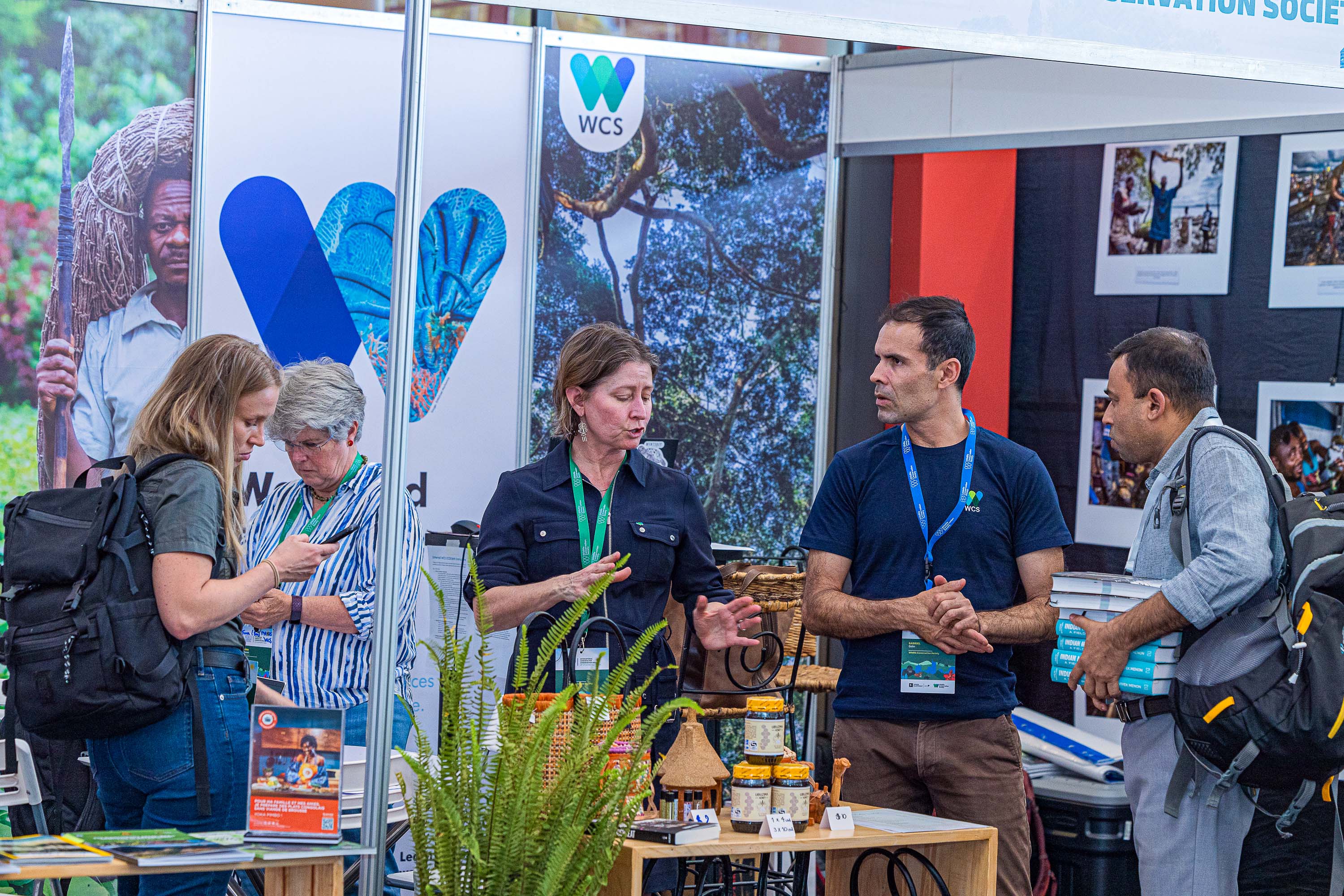 ICCB 2023 conference also attracted participants for exhibition
Thirty pre-congress workshops were hosted on Nyarugenge campus, College of Science and Technology at University of Rwanda the weekend before the Congress began.
Thirteen staff from the Center of Excellence in Biodiversity and Natural Resource Management, including research associates, fellows and interns, are presenting talks, posters and delivering workshops and panel discussions during ICCB 2023, and the CoEB helped enable more than 20 students to attend the event.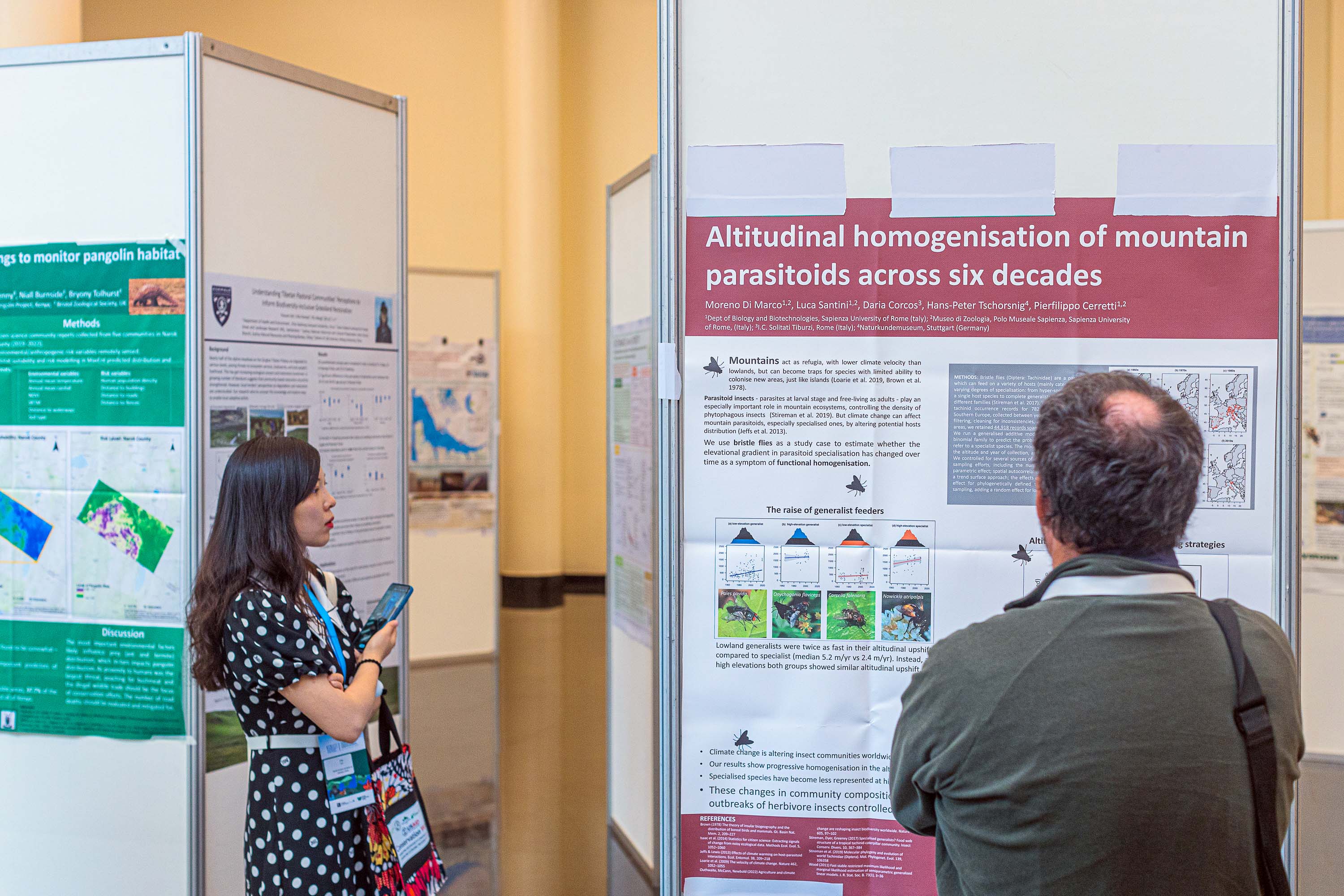 Poster session day 2 ICCB 2023
CoEB will be promoting STEM culture in schools through an activity teaching, engaging, and inspiring the next generation of conservation scientists : Who will be the future practitioners, researchers, advocates, and leaders of conservation ? As the demand for STEM professionals continues to grow around the world in order to combat 'wicked' problems, it is imperative that the next generation is inspired, engaged, and competent in science, technology, engineering, and mathematics. To increase awareness among students of STEM, and specifically conservation biology, there has been a rapid decline of Rwandan students pursing STEM careers. The day-long STEM activity will host 64 students and 8 teachers, ages 11-18, from four schools in Rwanda. During this day-long STEM activity, students will complete a number of workshops. One such workshop will examine effective science communication.