Two academic staff promoted to Professor
The Academic Promotion Committee of UR approved a promotion to full Professor for two academic staff in the meeting held December 23rd, 2018.
Associate professors promoted to full professors include :
Prof MUNYANEZA Omar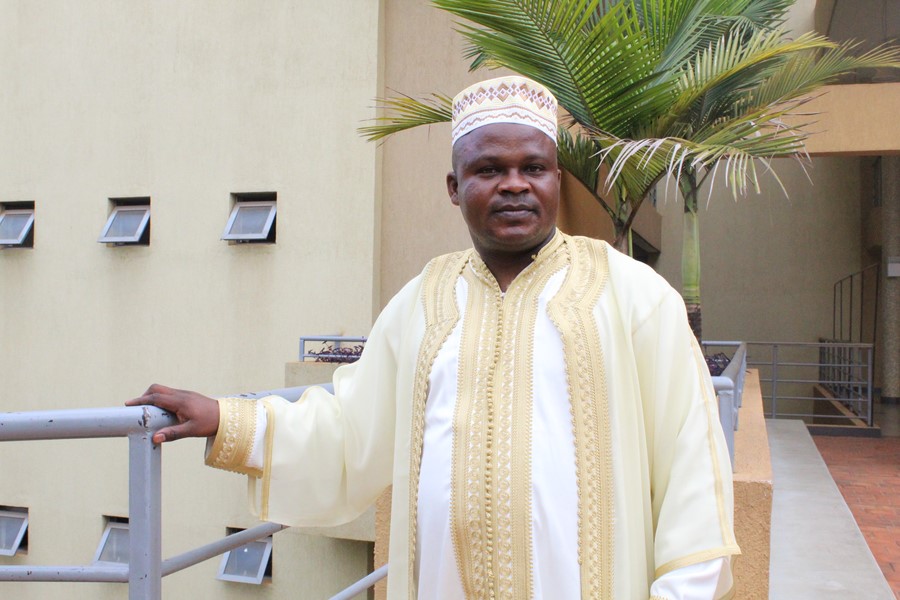 Prof MUNYANEZA Omar
Prof. Omar Munyaneza is a Professor of Hydrology and Water Resources Management at University of Rwanda (UR) in the Department of Civil, Environmental and Geomatics Engineering under School of Engineering, College of Science and Technology (CST). He is a PhD holder in Hydrology and Water Resources from UNESCO-IHE, Delft, The Netherlands (2008-2012) with M.Sc. degree in Water Resources and Environmental Management (2006-2007) and a B.Sc. in Civil Engineering obtained from University of Rwanda (1997-2004). Prof. Omar was Coordinator of Research and Innovation under School of Engineering since November 2015.
Currently, Prof. Omar is a Member of Parliament/Chamber of Deputies and Chairperson of the Committee on National Budget and Patrimony. Before this new position, Prof. Omar served the Government of Rwanda as Chairperson of Board of Directors of the Rwanda Water and Sanitation Corporation (WASAC) since July 2014 to September 2018, and through MoU signed between UR and the Ministry of Environment, Prof. Omar served as Water Data Analyst in the Ministry of Environment (MoE) under World Bank WAVES Programme on Natural Capital Accounting for Water Accounts (2015-2018).
Prof. Omar has currently published 2 books and one book chapter, 21 peer-reviewed papers in journals, 26 proceedings Papers in International conferences and 4 Scientific Research Project reports. In addition to this contribution to science, he supervised 23 MSc students (all graduated) and 96 undergraduate research Projects (all graduated) and currently co-supervising 3 Ph.D. students. He was also involved in 36 consultancy activities related to the above-mentioned field areas (hydrology and water resources).
Prof. Omar is, since 2009 to date, teaching the module of Engineering Hydrology, module of Research Methodology and the module of Urban Water and Sewerage System in undergraduate programme of Water and Environment Engineering at CST and teaching 3 modules related to hydrology and water resources in 3 postgraduate programmes (MSc in Water Resources and Environmental Management (WREM), MSc in Soil and Water Engineering as well as MSc in Highway Engineering), all at University of Rwanda.
Prof MUTESA Leon
Throughout his career, Prof. Mutesa has been involved in clinical services, academics, research, capacity building, and management in the health sector. He served as the Director of the Department of Clinical Laboratory Dept. at the Kigali University Teaching hospital, which is the largest referral hospital in Rwanda.
Dr. Mutesa is currently a Professor of human genetics at the College of Medicine and Health Sciences at the University of Rwanda. He has supervised/mentored more than 70 MSc, MMed, Ph.D., and Post-Doc fellows from Rwanda and from overseas universities.
Dr. Mutesa has published over 100 peer-reviewed papers, is a member of various expert committees and has led various regional and international research consortia. Over the past 10 years, he has participated in several international research and training collaborations.
Dr. Mutesa obtained his MD from the University of Rwanda in 2003 and his Ph.D. in 2009 from the University of Liege-Belgium, where he also completed his post-doc in 2011.
Congratulations.