For six time in a row, the University of Rwanda College of Science and Technology organized a training workshop to equip students with industrial practical skills and field experience. On this occasion, the training was facilitated by Liquid Telecom and KT Rwanda Networks to equip students with fiber optic skills. The move was initiated by the College in order to revitalize the academia-industry partnership for graduates to be competitive on labor market.
Among students who participated in training include Henry Christian Hirwa who is a level 4-student in electronics and telecommunication engineering. He reckons that the training played a vital role for students' ability to undertake jobs for which they are trained. According to him, fiber optic is a crosscutting subject and ultimate driver of modern telecommunication ; therefore it is paramount for students to master all its components.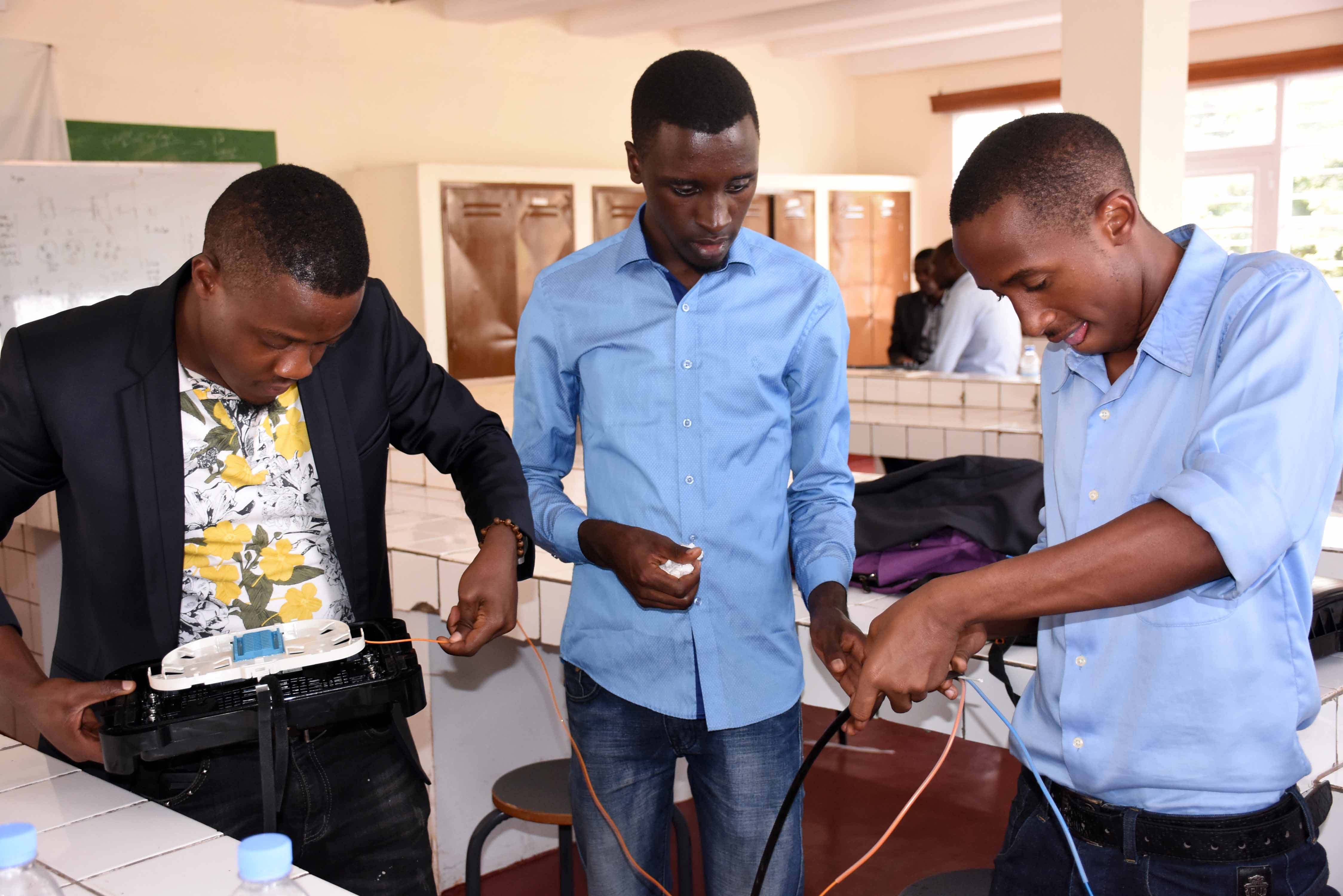 Hirwa (1st left) during the training of Fiber optic
Dr Ignace Gatare, the Principal of College of Science and Technology noted that the main intent for the training was to link students to industry through technological transfer, which will have an impact for economic development. He added that the initiative intends to give platform to industry so that they can interact and share with students some of expectations from graduates.
Besides, technicians from the two companies took students through the entire fields experience and showed them ways to address encountered challenges amid the implementation of fiber optic projects.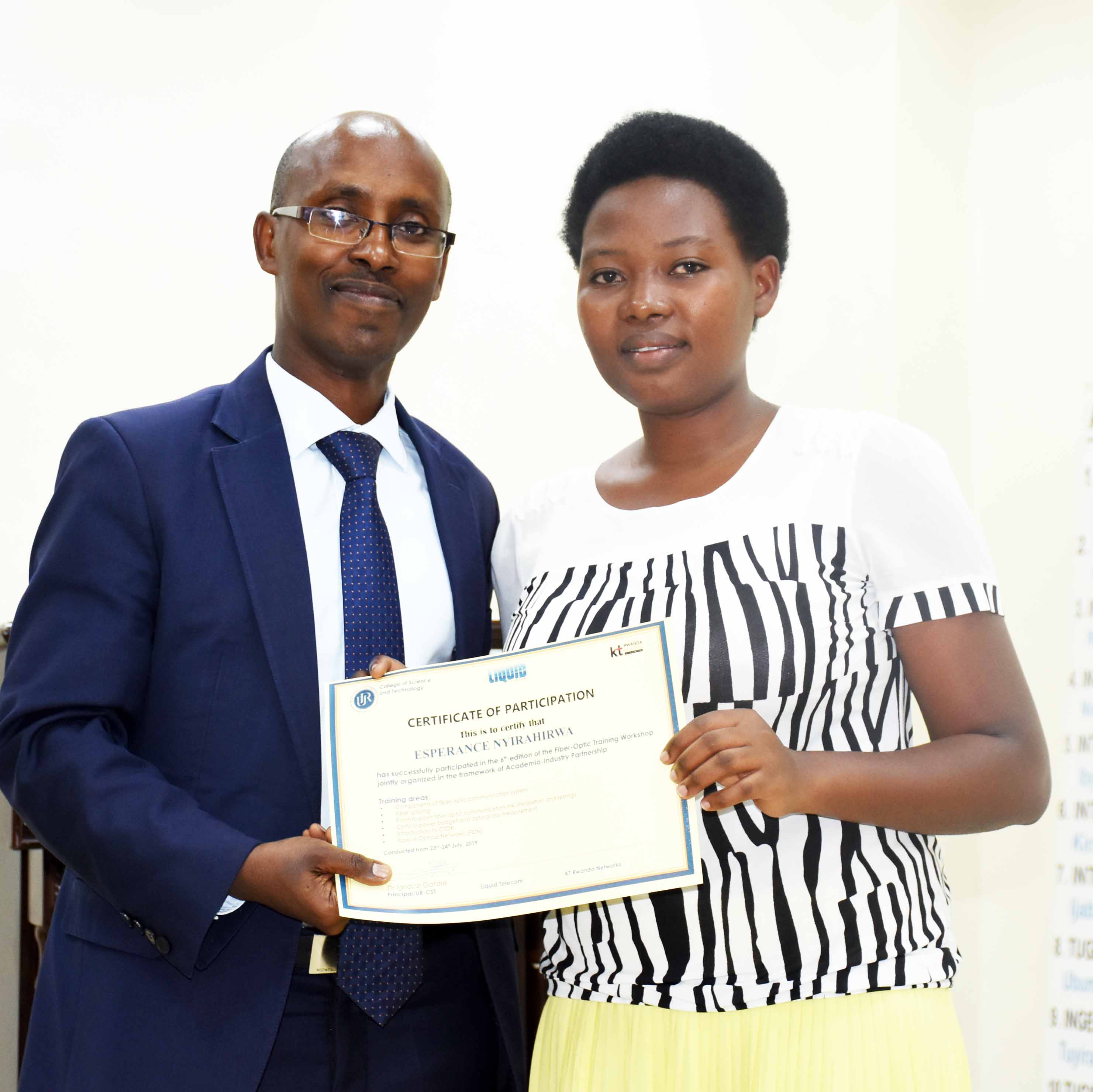 Dr Gatare handing in certificate to student after the training
"When students are trained, the objective is not only to provide knowledge but also prepare students to be future engineers and technicians who are well prepared to advance the agenda of industries," said Gatare, adding that the initiative provides a win-win scenario for both the industry and academia.
Speaking during the training, Celestin Kalisa, a Fiber Optic Engineer from KT Rwanda Network Ltd and one of trainers said that the training mainly equipped students with current trends and practices in industries. Kalisa believes that the training is beneficial to students because most of the time industries hire employees with practical skills who will to be able to run planned projects, and ultimately help companies to provide better services.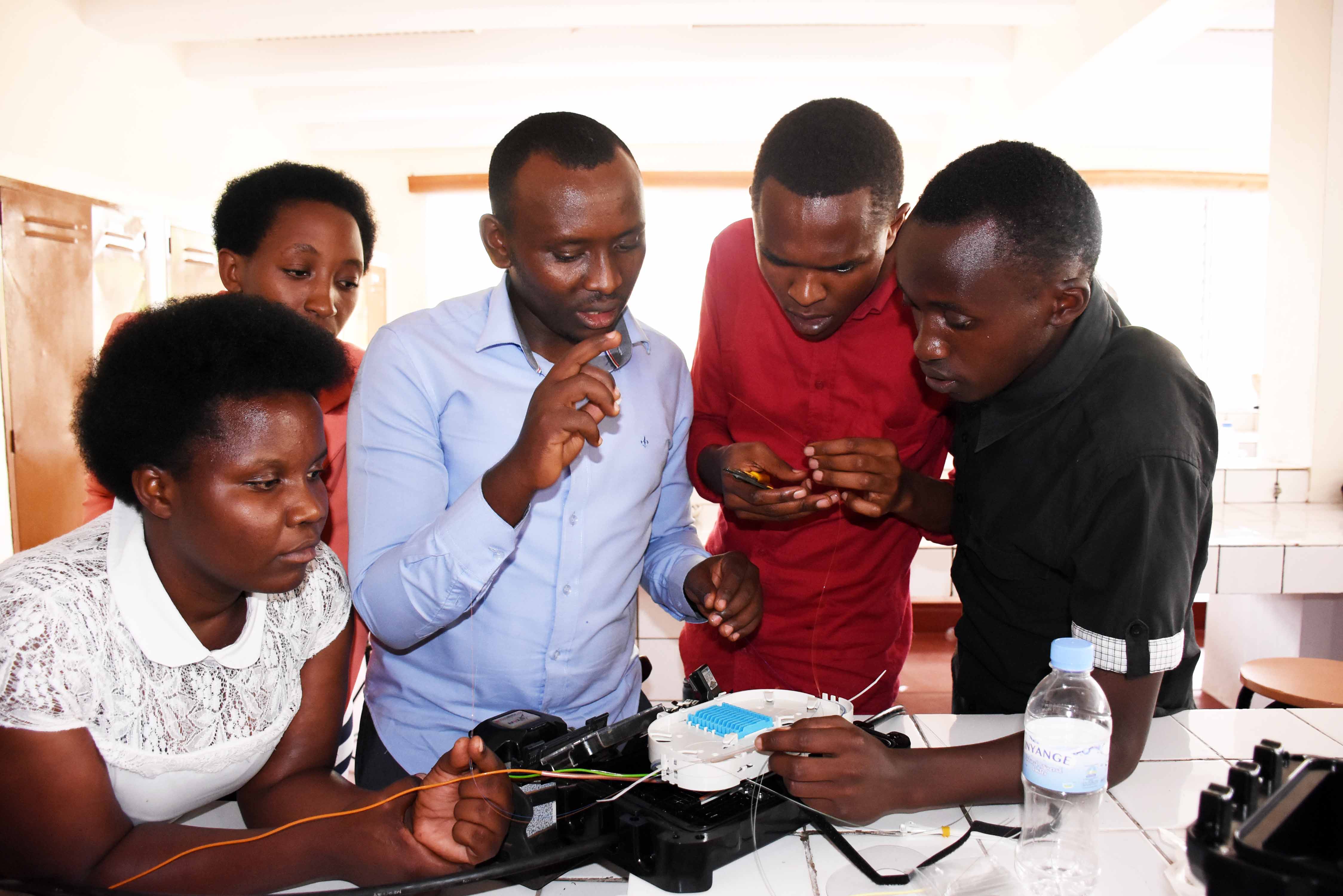 Kalisa (3rd ), Fiber Optic Engineer from KT Rwanda Network Ltd
According to Sylvia Umutesi, the training was a rare opportunity to learn and test all the components of fiber optic using real industry equipment.
"These companies did not show up to showcase their equipment, we rather worked together to explore all the technics behind fiber optic installation, "said Mutesi who is also at her final year in telecommunication engineering.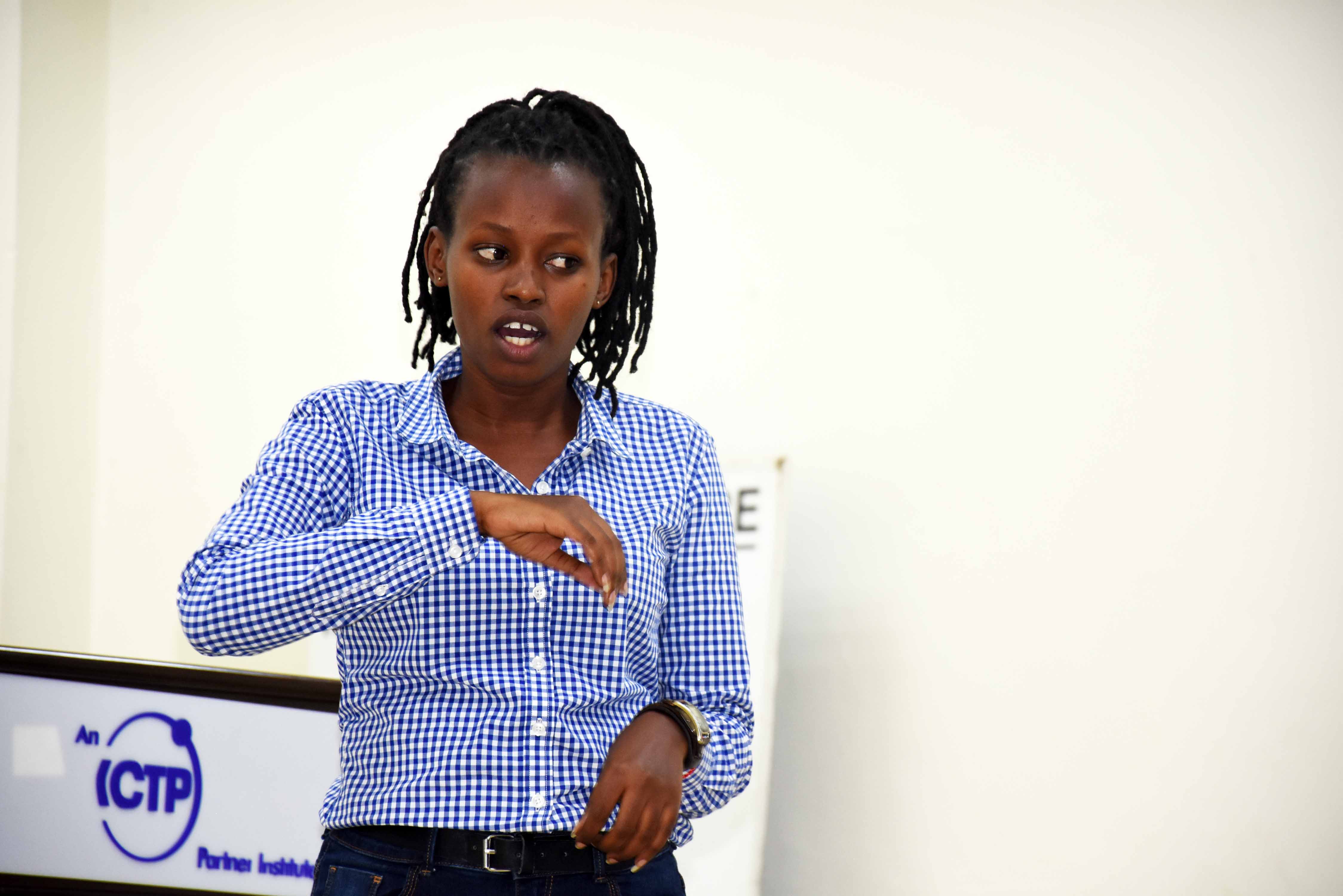 Sylvia Umutesi witnessing the impact of the training