The University of Rwanda joins the world commemorating the 73rd anniversary of the Convention on the Prevention and Punishment of the Crime of Genocide. It is a ritual which took place at the University of Rwanda Gikondo Campus, on the 9th of December, 2021.
The Convention signifies the international community's commitment to "never again" and provides the first international legal definition of "genocide," widely adopted at national and international levels. It also establishes a duty for different states to prevent and punish the crime of genocide.
NDIKURIYO Patrick, a student from the University of Rwanda, College of Business and Economics in Bank department said that it is crucial to reconsider the fight against people who trivialize the Genocide by using different social media. He also states that he is ready to serve as an ambassador and teach others who have the Genocide ideology to abandon it.
"It's very important to bear in mind that we have a role of fighting against those who are characterized by the genocide ideology and disseminate negativist ideas by using social media. He added that he took the responsibility of teaching parents who have genocide ideology and who teach it to their children.
Prof. Alexandre Lyambabaje, the Vice-chancellor of the University of Rwanda, said that those who use technology for revising and denying the Genocide against Tutsi must be dominated by the university students who know and teach the truth. He also sensitized the students to properly use social media in a way of protecting and preserving the history of our country.
"When students come to the University of Rwanda, they come with knowledge, and we support them. I don't believe that those who use social media for revising the Genocide against the Tutsi in 1994 are superior to us in knowledge and technology. We must ask the youth and the university leaders to learn how to use that technology for maintaining peace. We are able to fight against conflicts in our Rwandan family.", he added.
According to UN, in order to prevent genocide and genocidal conflicts, it is critically important to understand their root causes. Genocide and related atrocities tend to occur in societies with diverse national, racial, ethnic or religious groups that are locked in identity-related conflicts.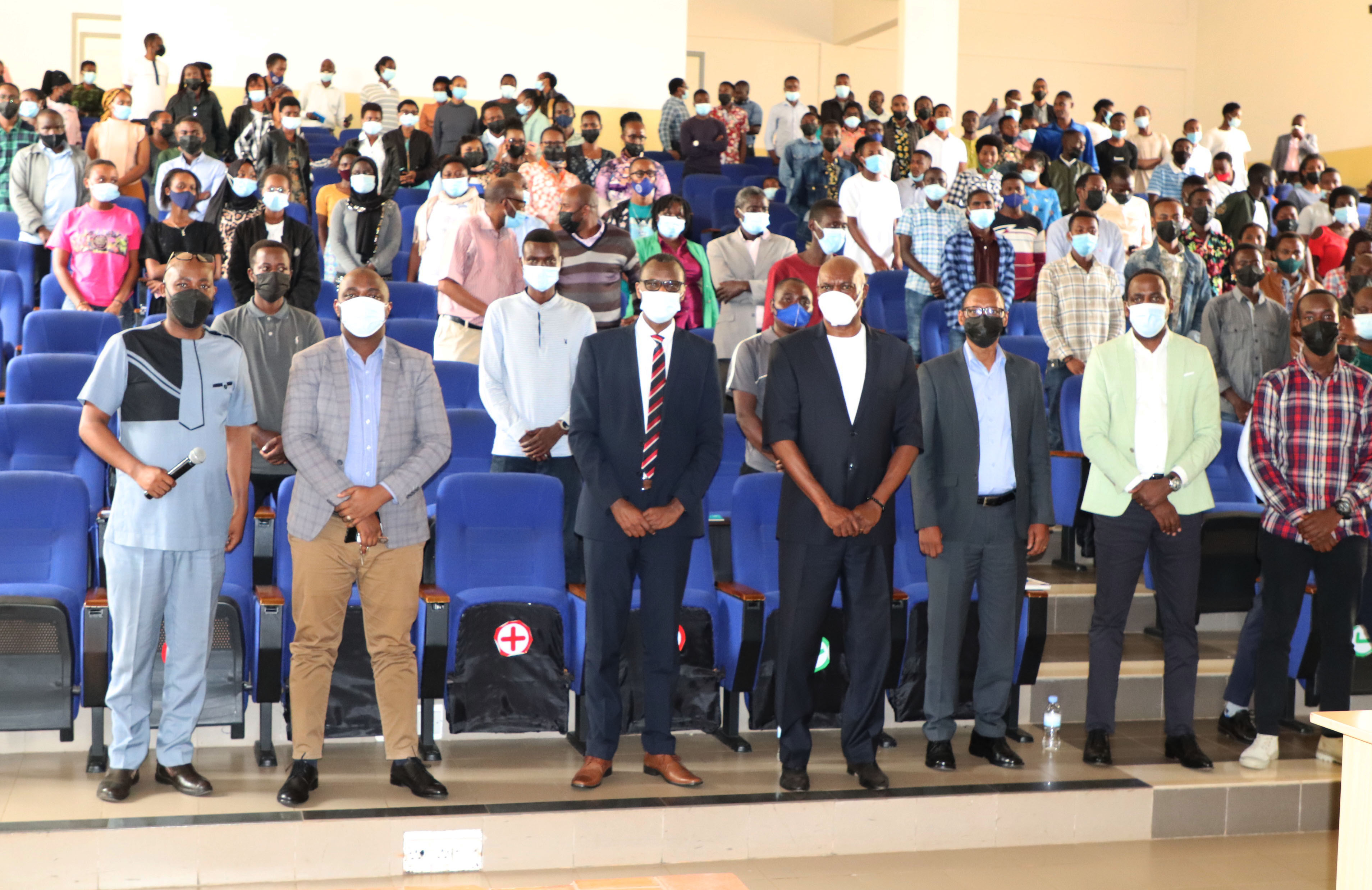 Group photo
Story by Rosine Ntawurikura (UR SJC Intern)
Edited by UR Communication.