For the 4th consecutive time, the Centre for Geographic Information System under the auspices of AfriCultuReS organized a hybrid workshop on geospatial technology. The event brought together researchers and practitioners from Rwanda and abroad to discuss ways to harness geospatial technology towards food security enhancement in Africa.
The workshop is a continuation of the last AfriCultuReS user workshop held in March 2022 in which national stakeholders expressed interest in using the AfriCultureS products and co-developed new use cases reflecting Rwanda's need. Back then, stakeholders also expressed the need for more targeted in-depth training on Use of AfriCultuReS platform to enhance policy decisions on food security challenges in Rwanda.
A section of participants of geospatial technology workshop
Speaking during the workshop, Dr Elias Nyandwi noted that the workshop seek to equip participants with skills in geospatial technology in order to understand and predict the effects of weather conditions on crop production. This, he says would lead to develop mitigation mechanisms against natural hazard such as drought, flood and wind storms that are likely to have huge impact on yield.
"This Technology would allow in comparing the health of crops performance evaluation on growth while predicting yield which is very important for food security" said Nyandwi, a Researcher at the UR GIS Centre and Principal Investigator of the Project.
Different actors with a stake in Agriculture and in other sectors from government institutions, private sector, Non-Government institutions, and insurance companies participated in the workshop. It was noted that proper use of the technology will potentially complement to the existing crop insurance scheme from Rwanda's Ministry of Agriculture ; to mitigate crop loss that farmers might face in the future.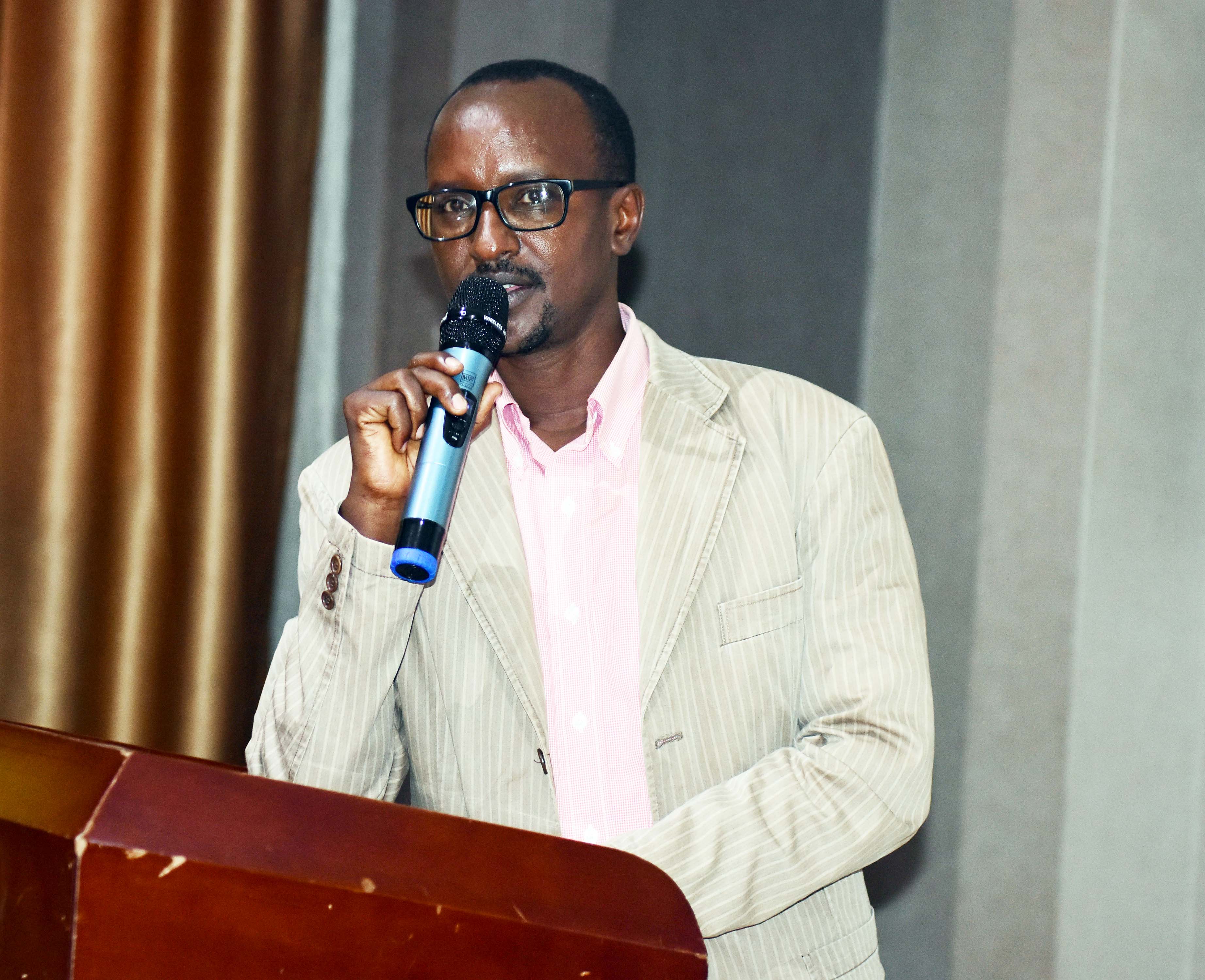 Dr Elias Nyandwi, a Researcher at the UR CIS Centre and Principal Investigator of the Project.

Geospatial technology is hailed by its precision to display the crop area, crop growth by earth observation using remote sensing with different algorithm and application.
"The technology is a less biased decision support tool which can be fair between the insurance company, farmers and the Ministry agriculture," added Nyandwi.
The 'Enhancing Food Security in African AgriCultural Systems with the support of Remote Sensing Project' (AfriCultuReS) is a European Commission funded Horizon 2020 project. UR GIS Centre is among members of consortium of the African based research and education institutions. AfriCultuReS has developed products and services based on satellite Earth Observation (EO) to support decision making in the agricultural sector in Africa, with the aim of increasing food security in eight African countries, including Rwanda.