Research team from the University of Rwanda (UR), Institute of Applied Sciences (INES-Ruhengeri) and Rwanda Environmental Management Authority (REMA) are convened to devise ways to develop a 5 year research plan that will address national and global development challenges. The trio is expected to come up with concrete joint research plan which, in one hand will generate knowledge and inform policy while promoting academia-industry linkage. The meeting follows a science discussion that was held at REMA which brought together REMA staff and the team of researchers composed by UR and the Swedish Institute of Agricultural Science (SLU). The two universities are already implementing the subprogram called Engendering Rural Transformation for Sustainable Development (ENTRUST) of the UR-Sweden Programme.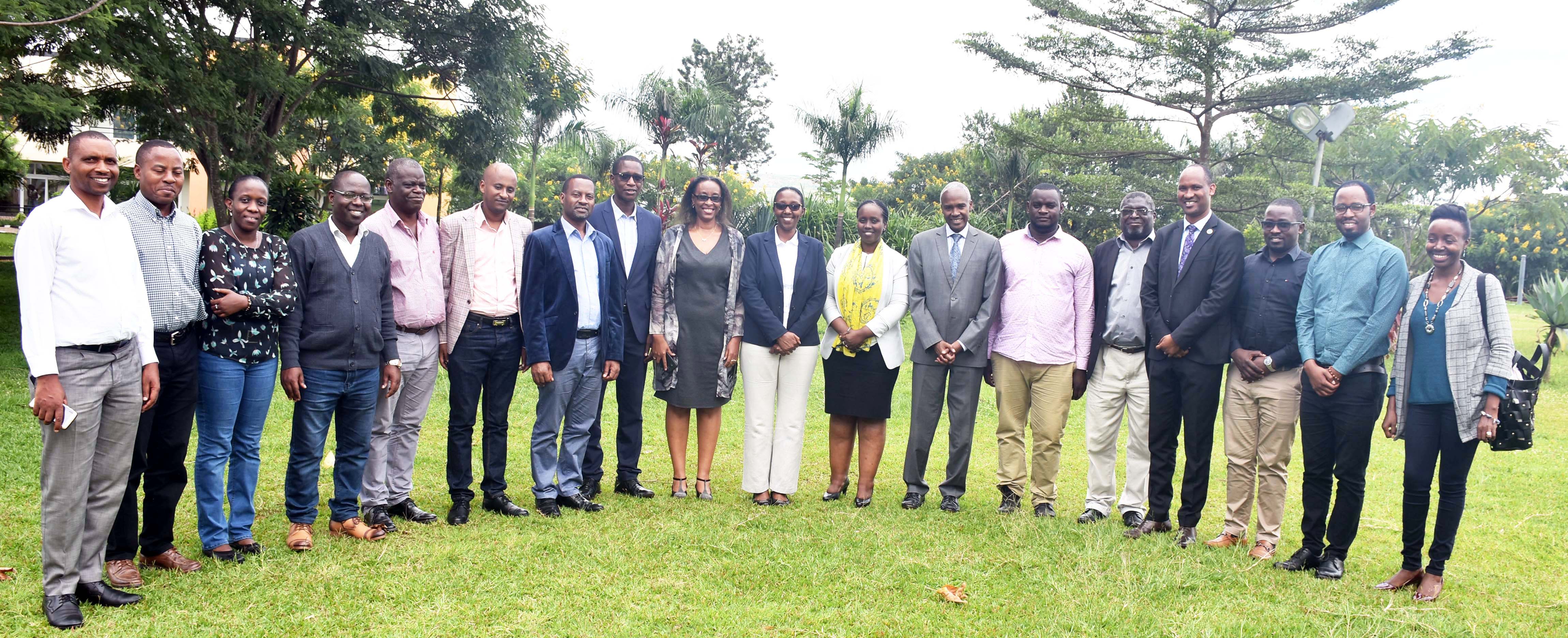 Participants from the three institutions during the meeting
According to Prof Alfred Bizoza who is the ENTRUST team leader, the collaboration will trigger quality services to the Rwandan Citizens in addressing the most pressing challenges that fall into REMA mandate. The move will also see the link between research and policy strengthened mainly in the area of environment and sustainable development by ensuring that conducted research can effectively inform the evidence based policy making.
"The collaboration is in line with the University mandate to educate and produce high qualified graduates who would support the policy formulation and its implementation" Bizoza said.
Amb. Dr Charles Murigande labelled the meeting an important milestone for both the University of Rwanda and the country. As a university that strives to be a research-led institution, Murigande noted that through the collaboration, UR is poised to be a key player in addressing the developmental challenges of Rwanda through generating knowledge with direct impact to the people of Rwanda and beyond.
"Primarily as a public institution, our priority should be to address challenges that Rwanda is confronted with" said Murigande who is UR Deputy Vice Chancellor for Institutional Advancement.
Speaking on the occasion, Eng. Coletha Ruhamya, the Director General of REMA hailed the collaboration which will complement the vision 2050 and other international and national obligation that her institution wants to achieve. Ruhamya further stated that the initiative will promote local researchers who are much reliable since they understand the culture and context of the country in which they are operating from.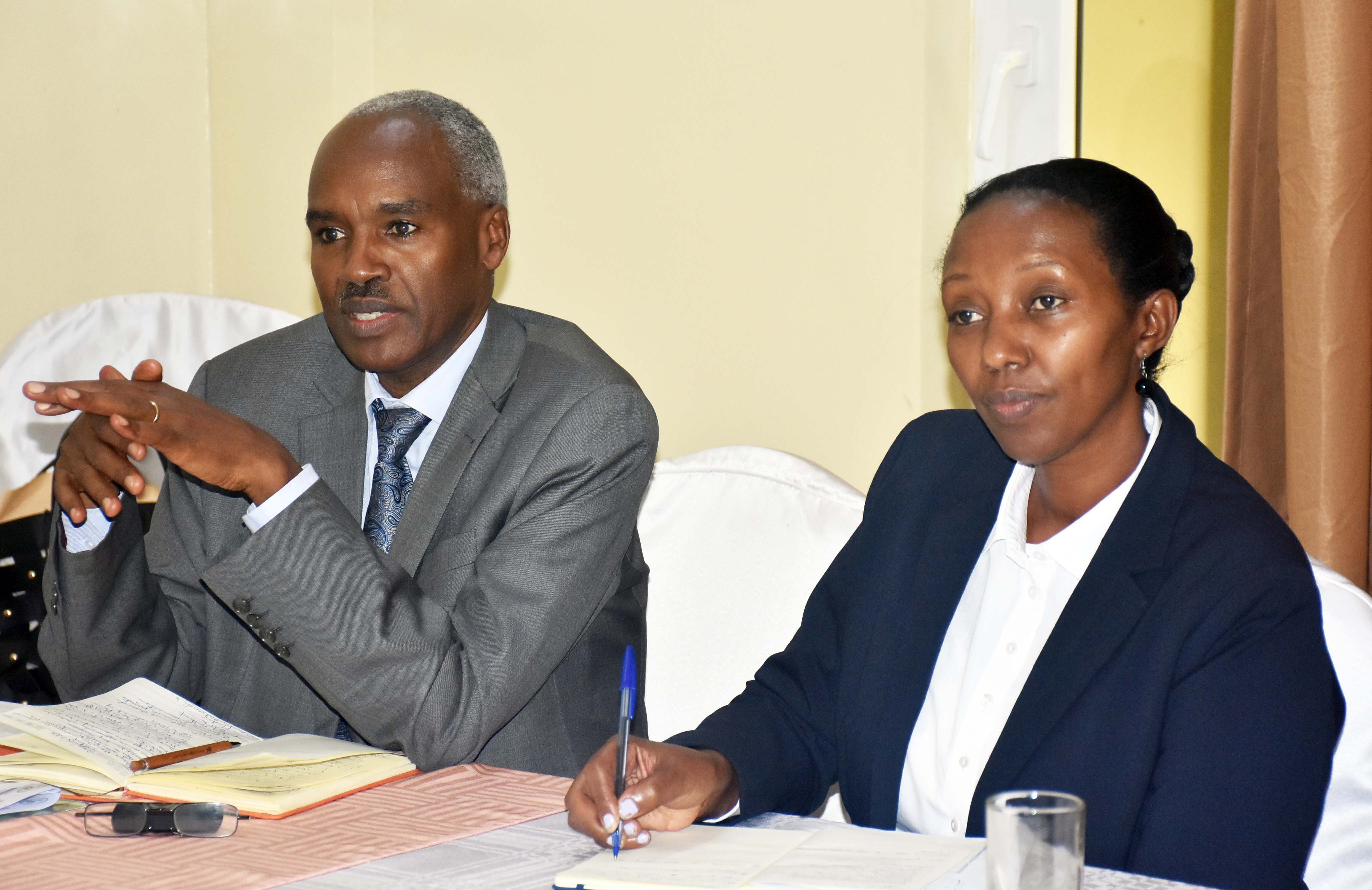 Amb. Dr Murigande and Eng. Coletha Ruhamya during the meeting
The collaboration will result into research with direct link to policy in thematic research areas such as : •Agro ecology intensification and agro diversity •Climate Change and Variability •Biodiversity and Ecosystem.