It is rarely known that Rwandan researchers publish their books in their indigenous language. The main reasons are caused by lack of unsuitable words that can match to the real meaning of foreign words. It is in that content that on 27th November, 2019 at UR Gikondo Campus, UR outstanding researchers from diverse colleges launched for the first time a book in Kinyarwanda entitled "Ubushakashatsi mu Bumenyi Nyamuntu n'Imibanire y'Abantu" which refers to "Research Methods in Humanities and Social Sciences" in English.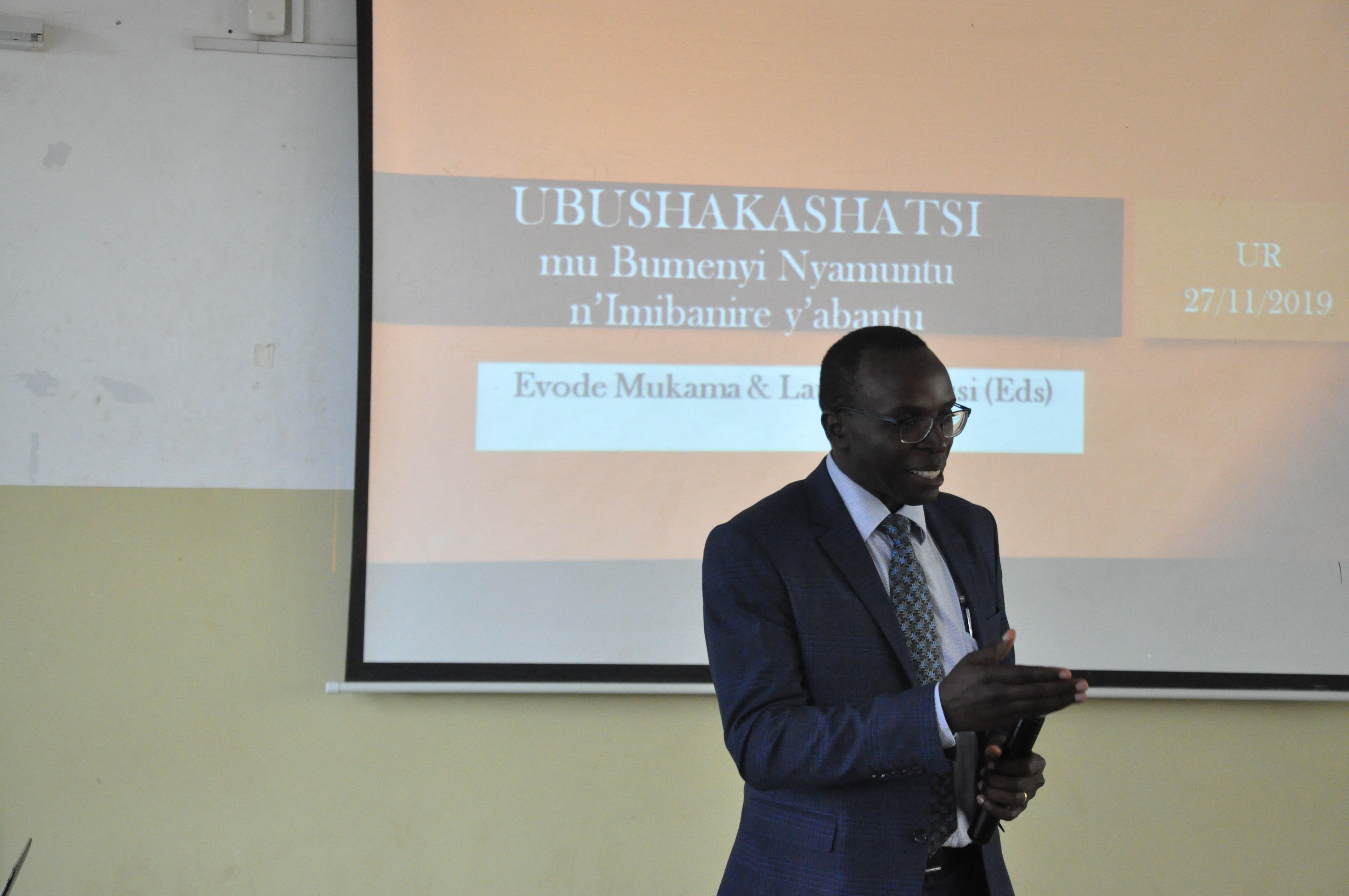 While giving an overview of the book, Prof. Evode Mukama, one of the editors and leaders of the book, explained the reasons of deciding to write it in Kinyarwanda.
"Other researchers prefer to write and demonstrate some examples referring to their culture, thus we have to also write in a context that expresses our culture and values, said Prof Mukama." He added that the book is going to help Rwandans to advance in research due to the fact that the book explains in their mother tongue how to do research but also to have common understanding on some complicated words that were hard to understand."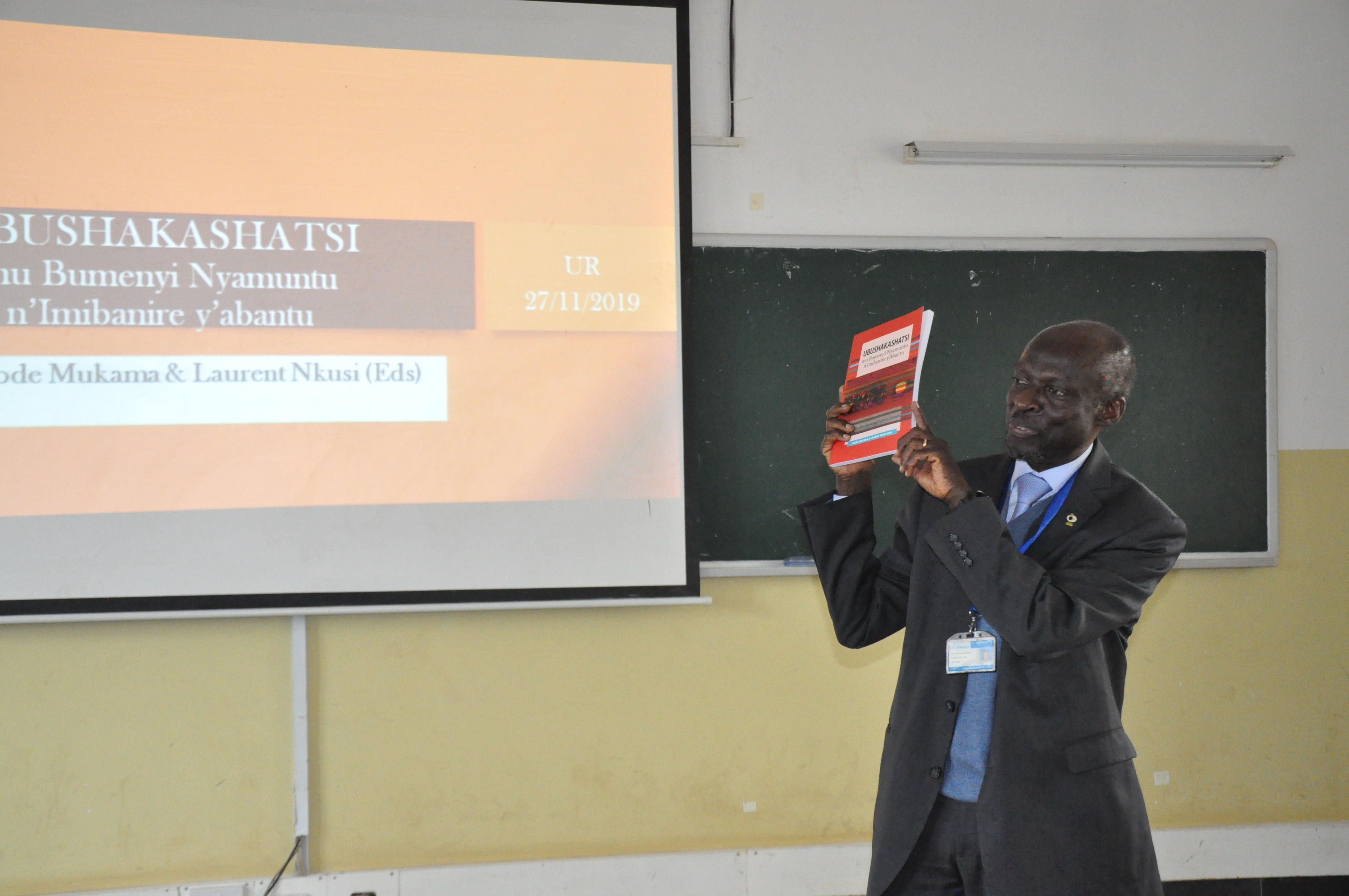 As he was launching the book, UR Deputy Vice-Chancellor in charge of Academic Affairs and Research, Prof. Nelson Ijumba, appreciated the book contributors while saying that the fact that it is being written in Kinyarwanda it acknowledges indigenous language skills that will contribute a lot in research."This book is a solution to the researchers who are interested to carry out their research in general and in areas that are relevant to Rwandan culture. It is also going to be a reference to a quite number of students who are interested in research," he said.
Speaking on the occasion, Amb. Dr. Charles Murigande, UR Deputy Vice Chancellor In charge of Institutional Advancement, reiterated that the book is coming to contribute to the education policy of teaching students in Kinyarwanda.
Despite of its versatility, you can get it by visiting the link http://www.africanminds.co.za/dd-product/ubushakashatsi-mu-bumenyi-nyamuntu-nimibanire-yabantu/ or by visiting UR libraries or buy it on the Amazon at https://www.amazon.com/s?k=ubushakashatsi&ref=nb_sb_noss
By : Gérard Kankiriho
Intern, UR Communication Department
More photos