The University of Rwanda has been granted Frw 31,5 Billion by the Government of Sweden to boost research and use of scientific knowledge in Rwanda under the existing UR-Sweden Programme. The 5-year bilateral collaboration in research and higher education was witnessed by Rwanda Finance Minister Dr Uzziel Ndagijimana and Swedish ambassador to Rwanda H.E Jenny Ohlsson.
The UR-Sweden Programme, which started in 2002, is the longest cooperation between Rwanda and Sweden. The collaboration has culminated into 67 PhD and 302 masters graduates and supported UR in its development since its establishment in 2013 in areas of research, putting in place policies, ICT development and capacity development
In her remarks, Jenny Ohlsson noted that the support aligned to Rwanda's ambition to transform the country to a knowledge based economy. According to her, modern knowledge based economy requires investment in research and professional skills development ; key for reaching the Sustainable Development Goals.
"Investment in knowledge is key for development in any country and globally for reaching the SDGs" she said.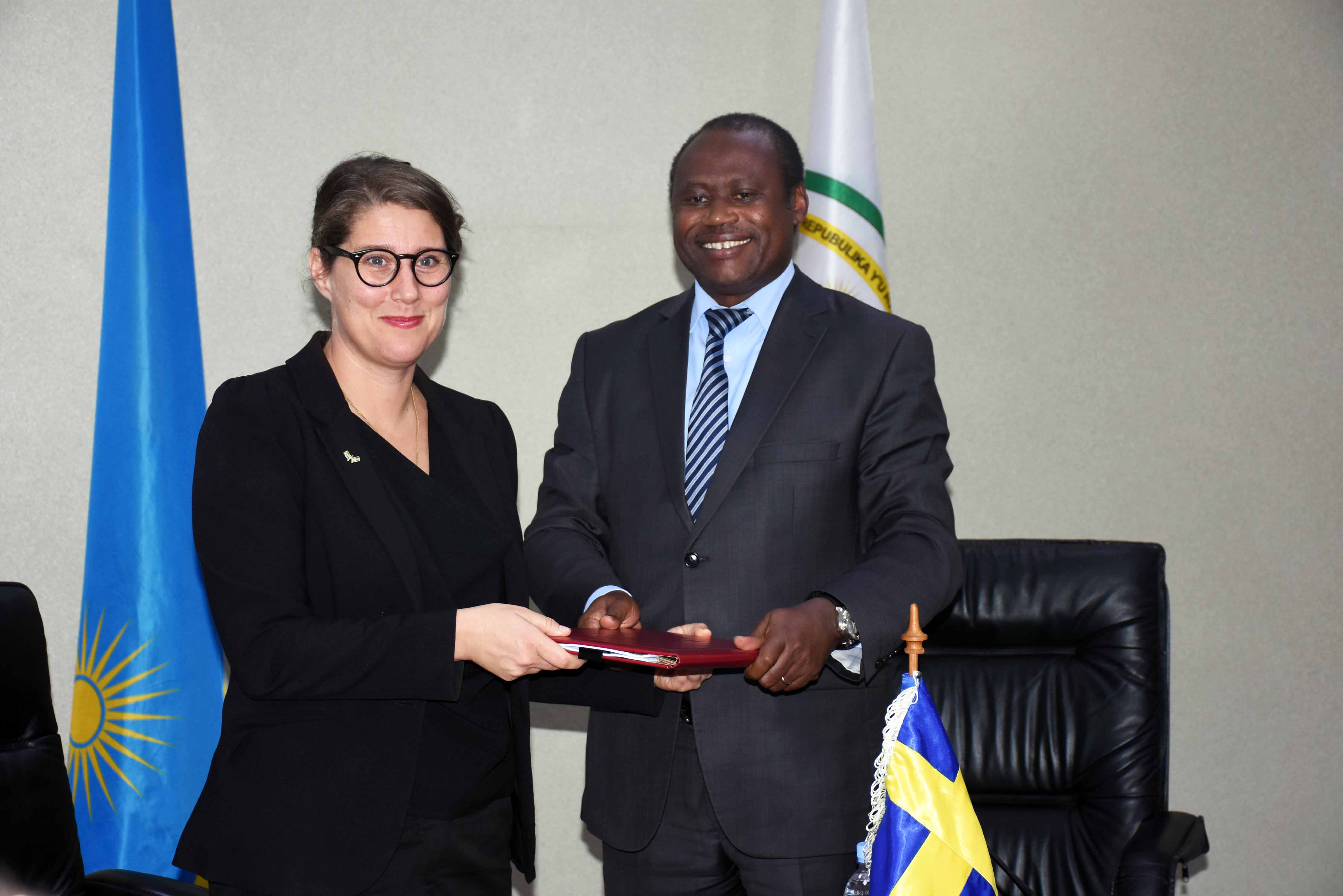 Amb. Jenny Ohlsson and Dr Uzziel Ndagijimana during the agreement
The Minister of Finance and Economic Planning, Dr Uzziel Ndagijimana said that Programme supports Rwanda's ambitions to develop into an innovative knowledge society and aims to increase the production and use of scientific based knowledge to contribute to Rwanda's development.
Amb. Dr Charles Murigande, UR Deputy Vice Chancellor for Institutional Advancement informed that the agreement will complement to UR ambition to train more people to attain PhD level in order to create a critical mass of people who can do research on issues affecting the country.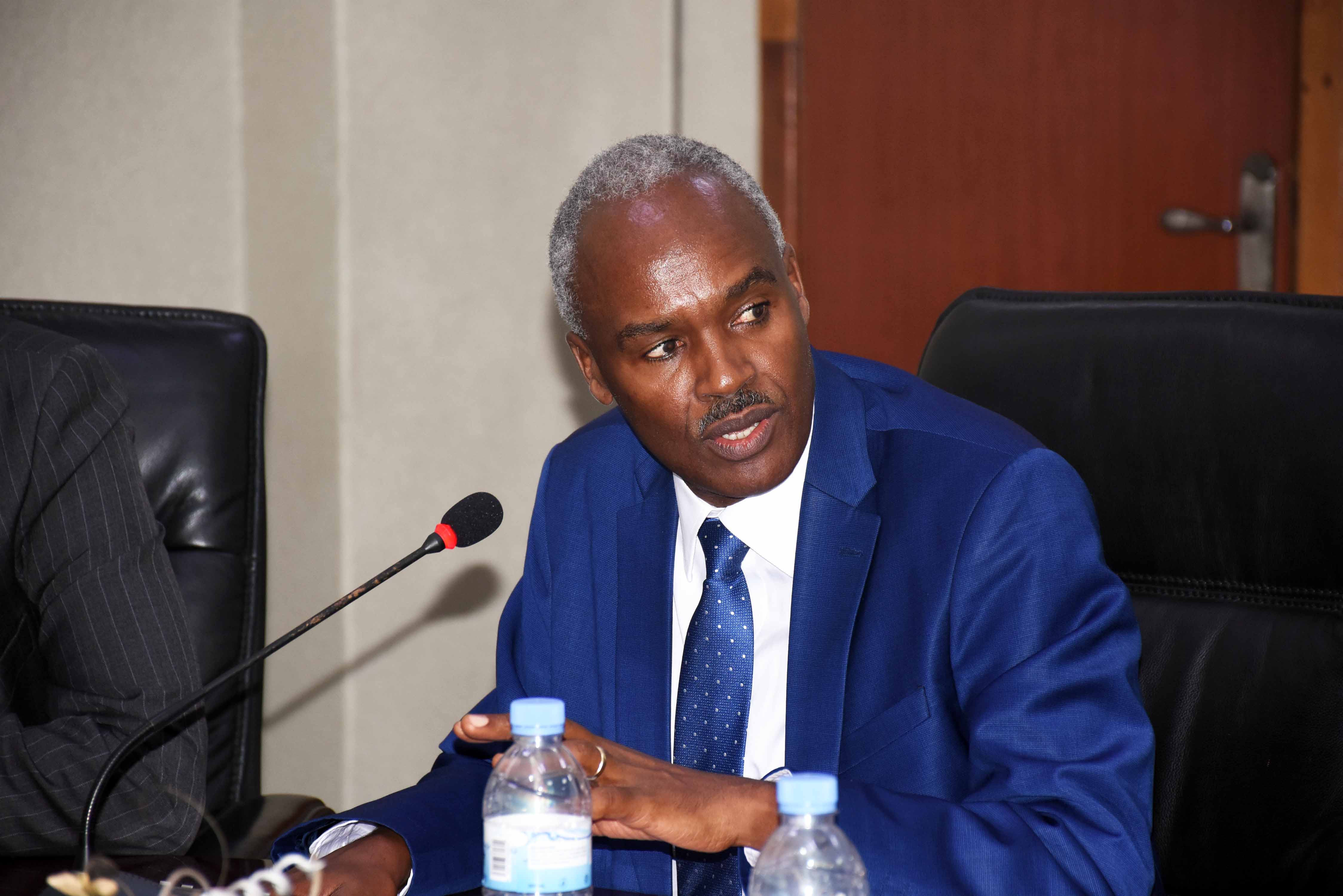 Amb. Dr Charles Murigande made some interventions during the agreement
Speaking on the occasion, Raymond Ndikumana the Overall Coordinator of UR-Sweden Programme noted that the coming 5 year phase is expected to train 80 PhD candidates compared to 52 PhD that were enrolled during the previous phase 2013-2018.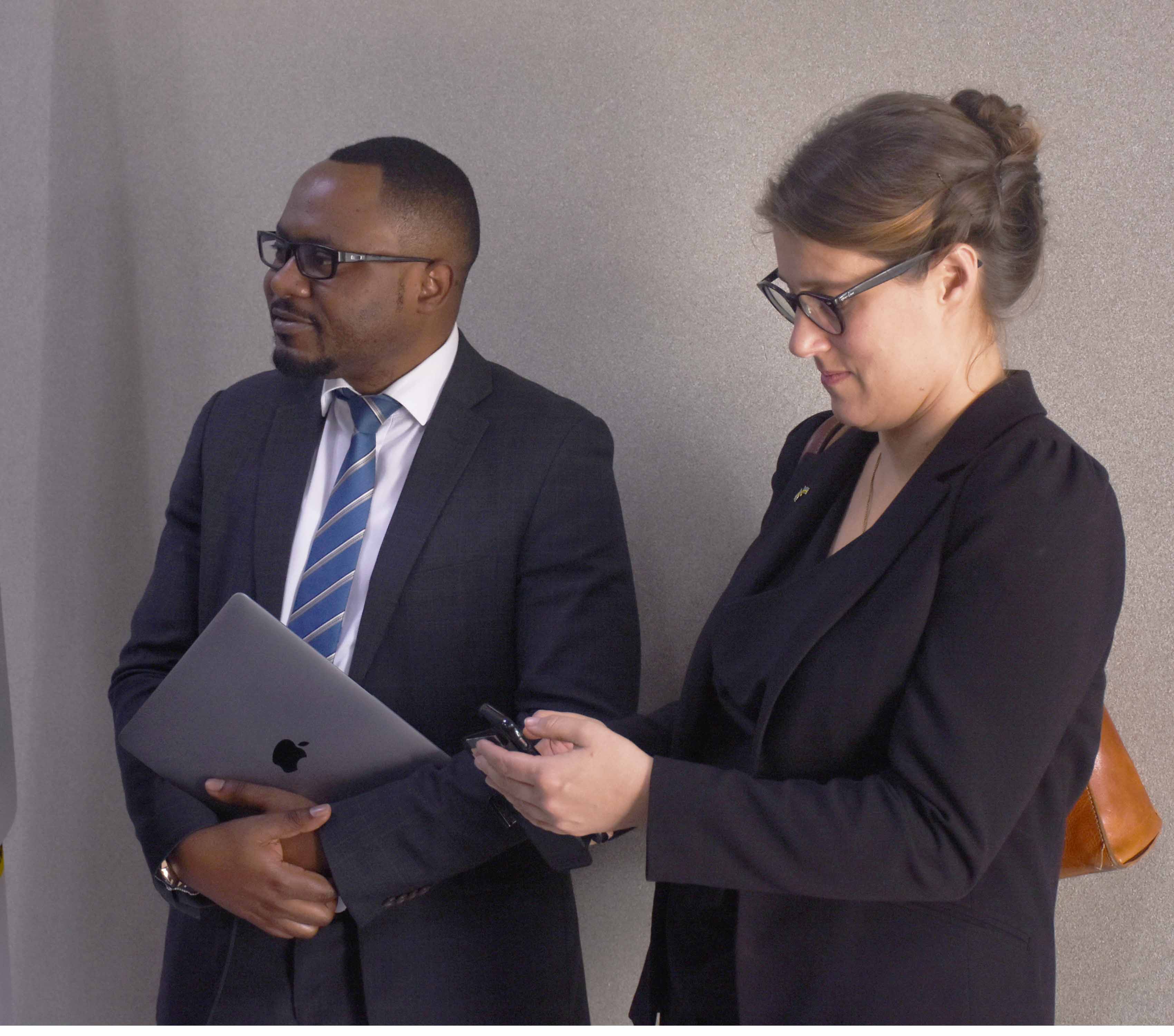 Raymond Ndikumana together with Amb. Jenny Ohlsson after signing the agreement
"This will definitely build foundation and capacity for UR to deliver on the Rwanda National Development Agenda" Ndikumana said.
Apart from PhD training, master's programmes will also be supported in collaboration with 14 Swedish partner universities. The 4th phase will equally support ICT infrastructure, which will integrate research, students, administration and finance in order to alleviate university services and make sure that research can be conducted in a relatively conducive environment.