In its quest to boost the number of impactful research output, the University of Rwanda under the support of UR-Sweden Programme concluded an academic writing and research communication training for UR academics. The training aimed among others to equip academics with fundamental skills in writing for scholarly publishing and presentations, including different forms of abstracts, posters and oral presentations and full manuscripts.
Speaking on the occasion Prof Deo Jaganyi, the UR Director of Research and Innovation noted that the selection of training participants was based on people who are already working on different research topics. Jaganyi called on participants to pass knowledge and skills to UR academics who were not fortunate to participate in the training.
"The certificates you are going to get is a licence to be able to train somebody else" Prof Jaganyi told participants in the training.
Among the trainees was Ms Charity Kampire, a faculty staff from UR College of Business and Economics. She is working on a research topic titled "Entrepreneurship, innovation and quality performance of SMEs". She believes that the training came at the right time since it will play a massive role to enriching her research paper.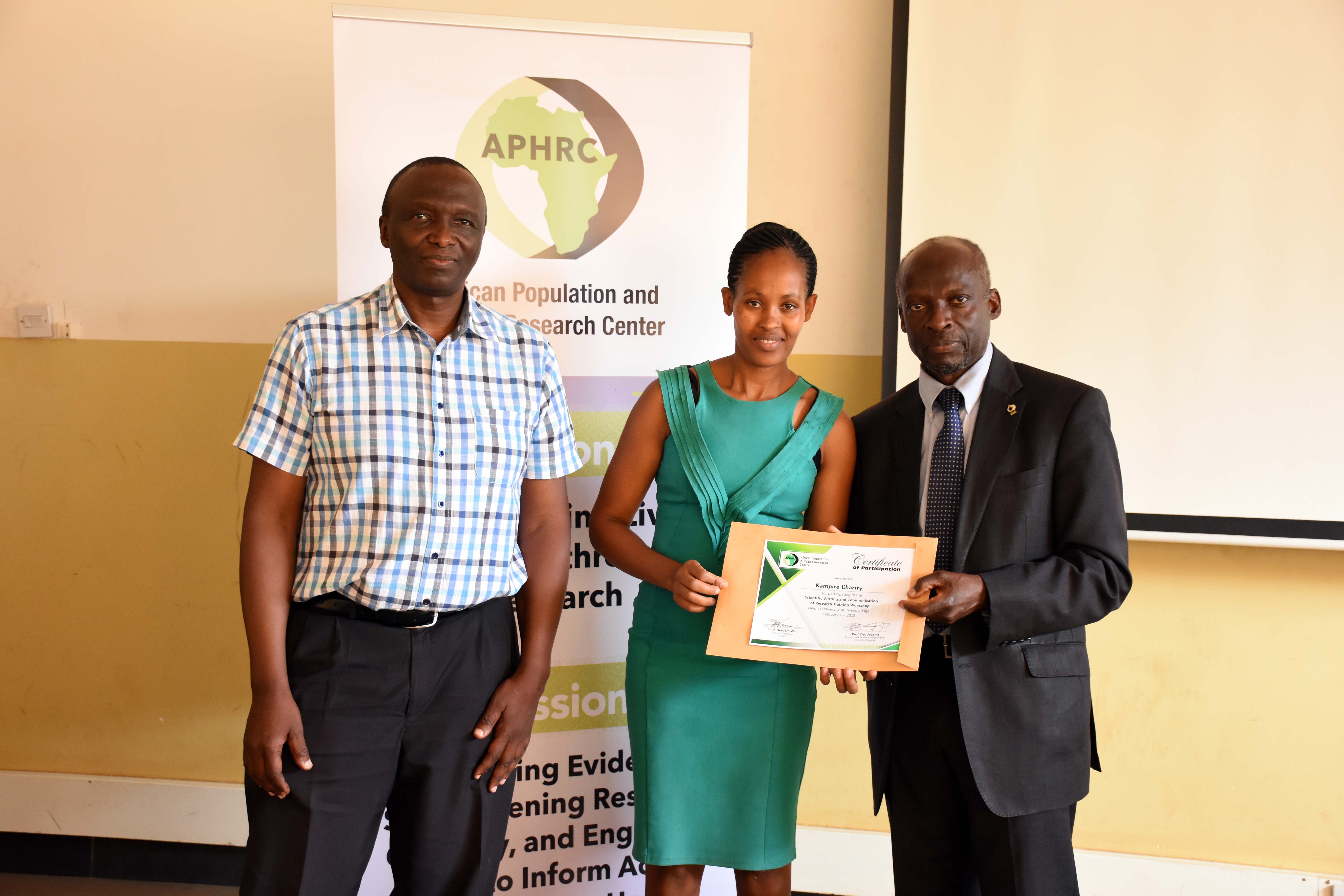 Ms Kampire receives certificate from Prof Nelson ; the UR DVC for Academic Affairs and Research, flanked by Prof Jaganyi
"I just realized some areas for improvement in my research, the training covered all research writing steps, the rest lies in our hands for implementation," she said, adding that her plan is to grow her academic career -writing as many papers and get involved in whatever can benefit society while bringing out some new knowledge and ideas.
Kampire submitted a request to the University to prioritize women academics when organizing trainings by specifying the number of women who should attend. According to her, women have different workload associated to their career and household responsibility which would be worth considering.
In his remarks, Dr. Hesborn Wao, the training coordinator from African Population and Health Research Center, Inc. said that the training was so important because Africa is still lagging behind when it comes to conducting research. According to him, Africans benefit and rely on research that has been conducted mostly by westerns, thus the need to strengthen the capacity for Africans to be able to come up with questions that address issues that Africa is facing which is very enriching as opposed to having a foreigner to come and engage Africans.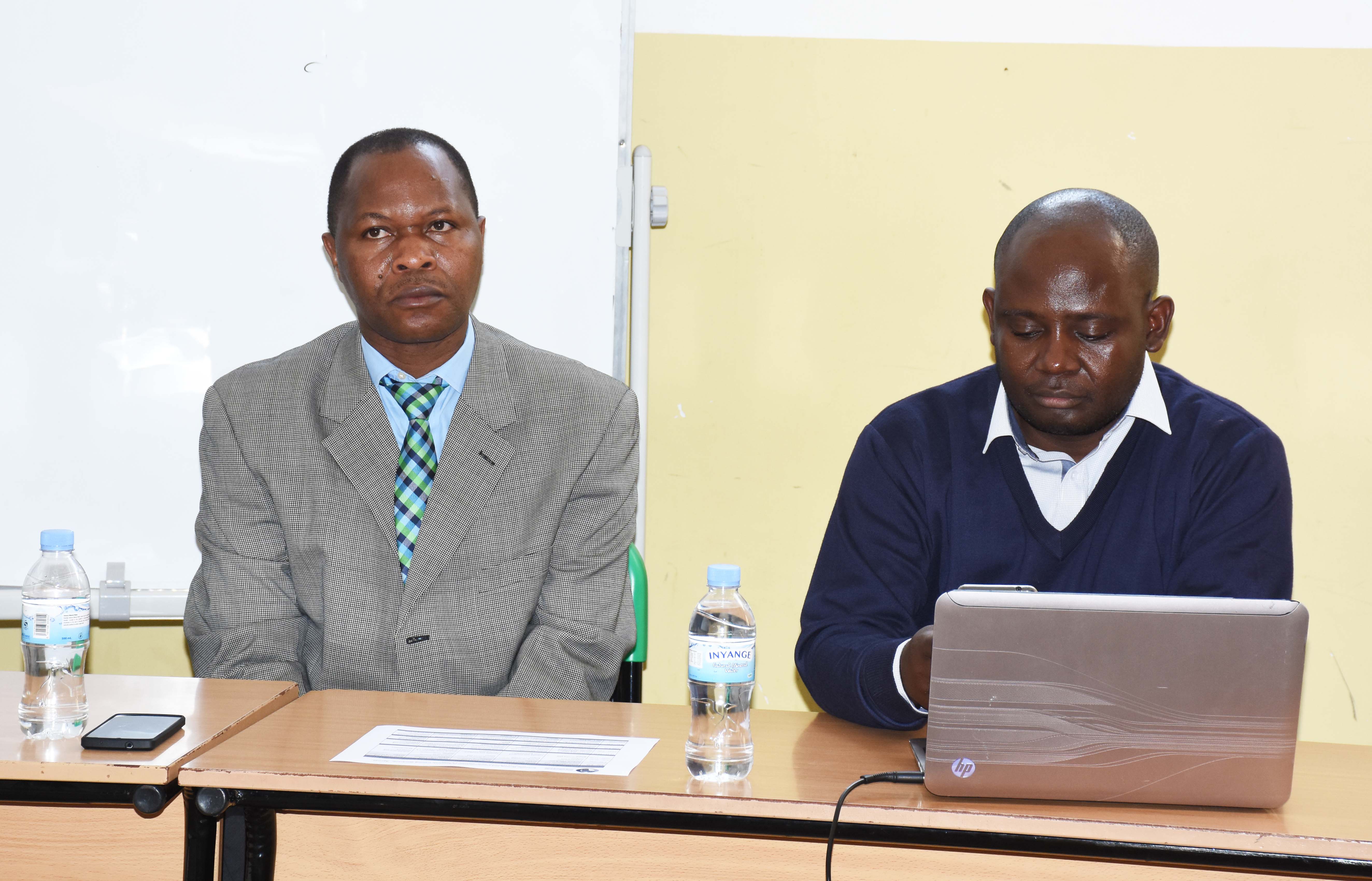 Dr. Hesborn Wao (L) with his colleague from African Population and Health Research Center, Inc.
"We just don't want to conduct the research and keep it, we want to ensure that it is informing the policies and practices," He said.
Participants, UR officials and Trainers pose for a group photo