The University of Rwanda brought together partners to discuss the kick off of implementation of the project dubbed ANSWER which stands for Advancing National Support for Widening Education Resources in full. The Project is expected among others to equip Rwandan higher education stakeholders with the knowledge, skills, capacities, and technology needed to ensure inclusion, accessibility, and disability support.
The University of Rwanda will collaborate with other local and external partners in the execution of the project which aims among others in tackling the gap between policy and implementation in terms of inclusion, accessibility and disability. The project is in Rwanda thanks to the University Rwanda team who wrote up a proposal that competitively won the European Union funding for ANSWER project.
The launch of the project was presided over by the University of Rwanda DVC for Finance Françoise Kayitare. In her remarks, she reaffirmed UR commitment to support the initiative to engage with employers, policymakers and civil society organizations to become enablers of economic growth and social development by tapping into the unexploited talent of students with special needs.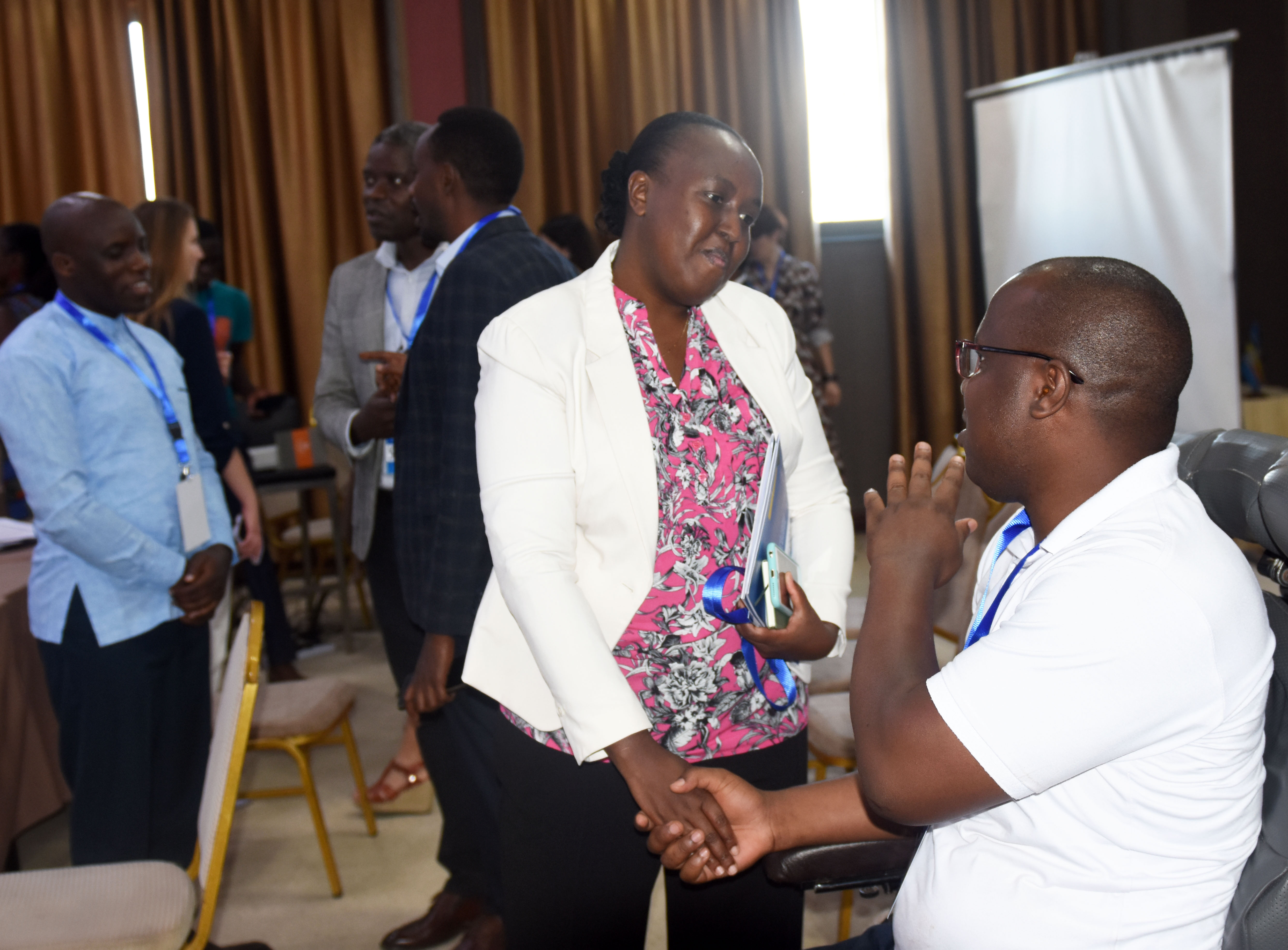 DVC Kayitare having a chat with one participant
She added that UR shall work hand in hand with ANSWER project management team when mainstreaming disability by relying upon Assistive Technology and harnessing digital practices. This, according to her, will multiply impact of capacity building and awareness-raising actions for inclusion across the whole Rwandan Higher Education system.
"Our University will co-lead the needs analysis based upon our expertise in coordinating similar tasks, especially within the School of Education and Special Needs, College of Education," said Tengera.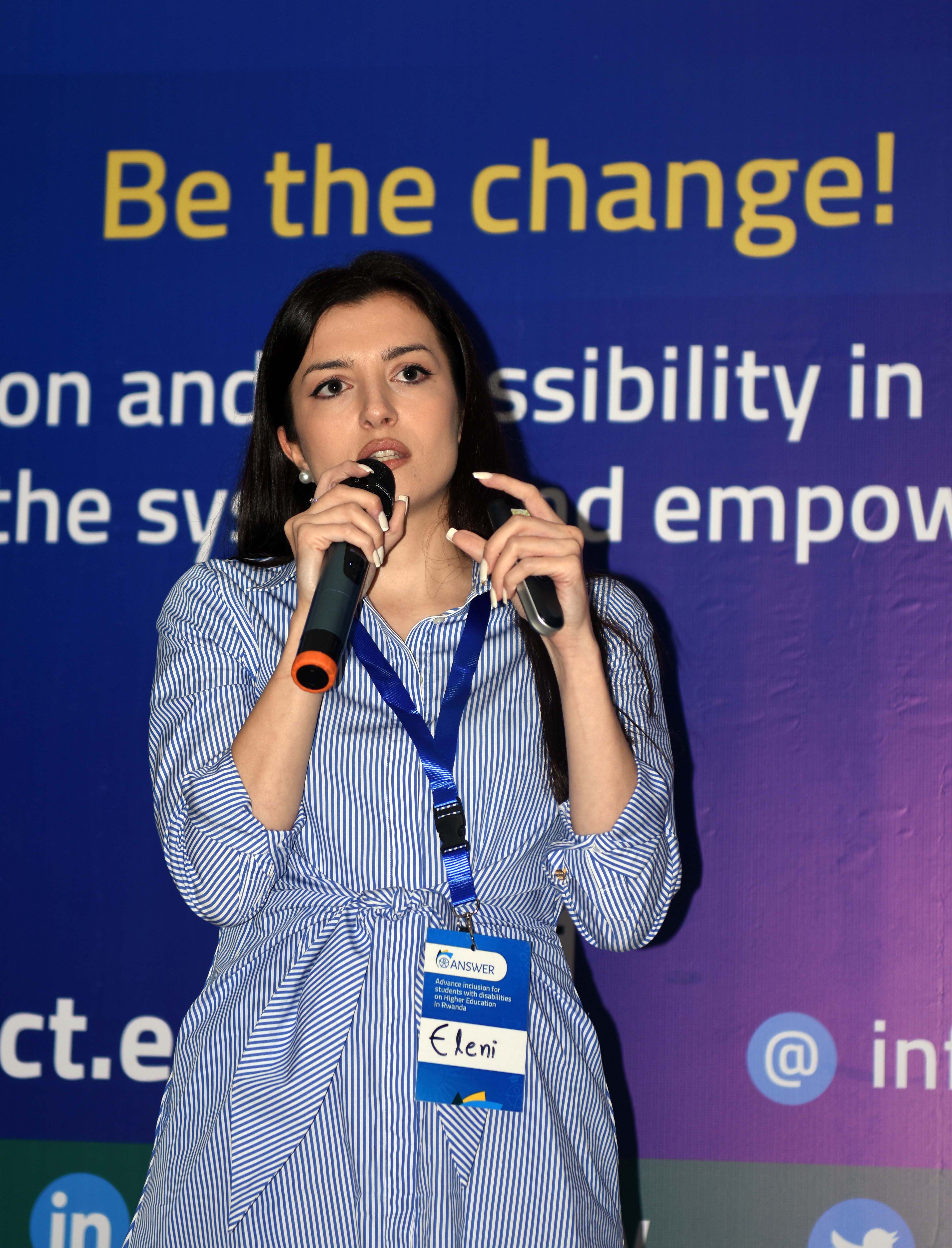 Eleni Kyriakidou sharing experience in the management of students with special needs at the University of Macedonia
During the dissemination workshop stakeholders were engaged in discussions on the status of inclusion at Higher Education in Rwanda. External partners include the University of Alicante oin Spain and the University of Macedonia in Greece. Other local partners were Rwanda Ministry of Education, INES Ruhengeri, East African University, National council of People with Disability and Uwezo Youth Empowerment
ANSWER project objective is to improve accessibility, ensure learning conditions and foster policy change towards inclusion for SWDs within the context of Rwandan Higher Education System via modern inclusion practices, training and networking.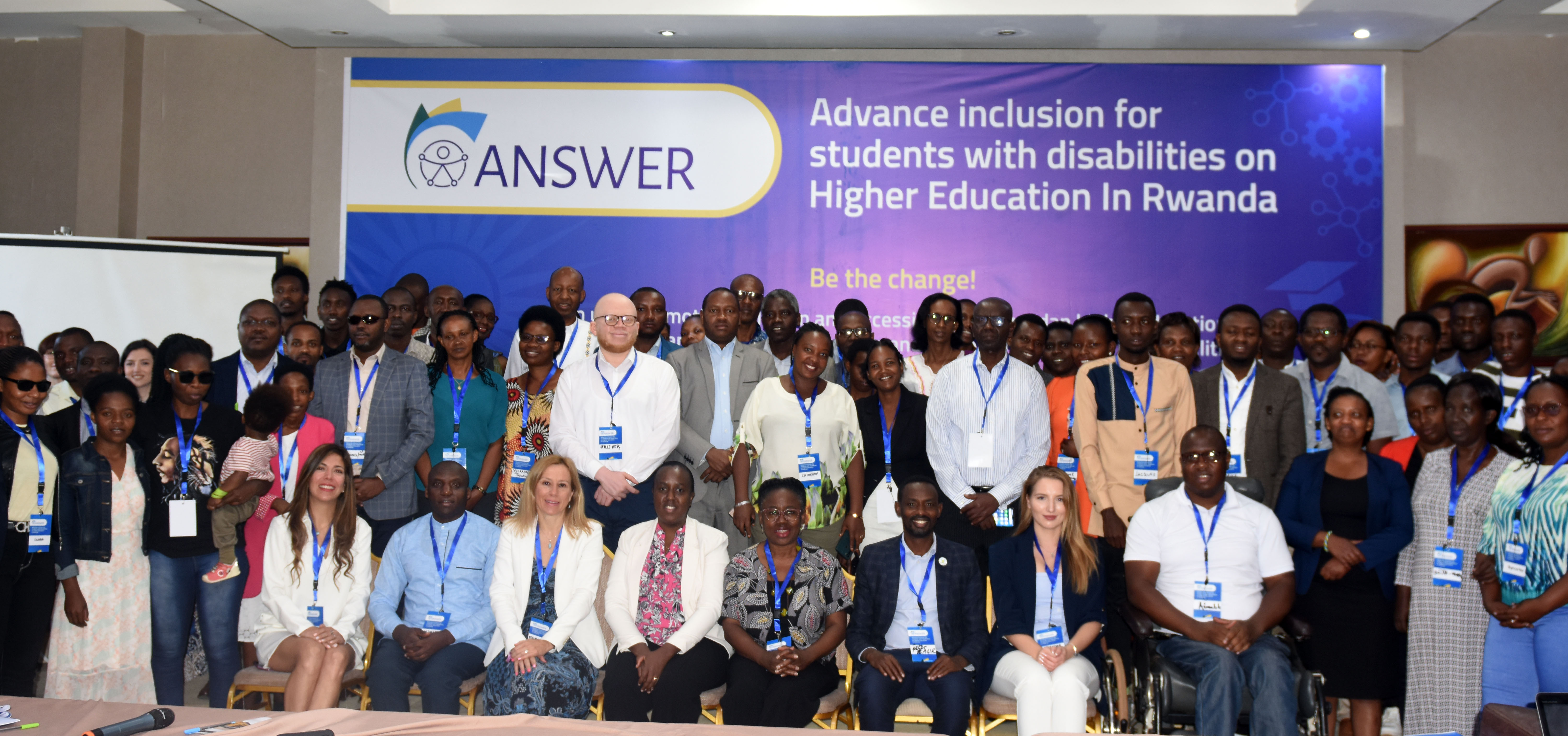 Group photos by participants