In line with the partnership between the University of Rwanda and the University of Koblenz-Landau-German, Dr Anne Marie Kagwesage visited the German varsity in a bid to strengthen the existing collaboration in terms of academic research and teaching. The visit follows discussions held back in May 2018 when a group of students and their professors from Koblenz-Landau visited the University of Rwanda.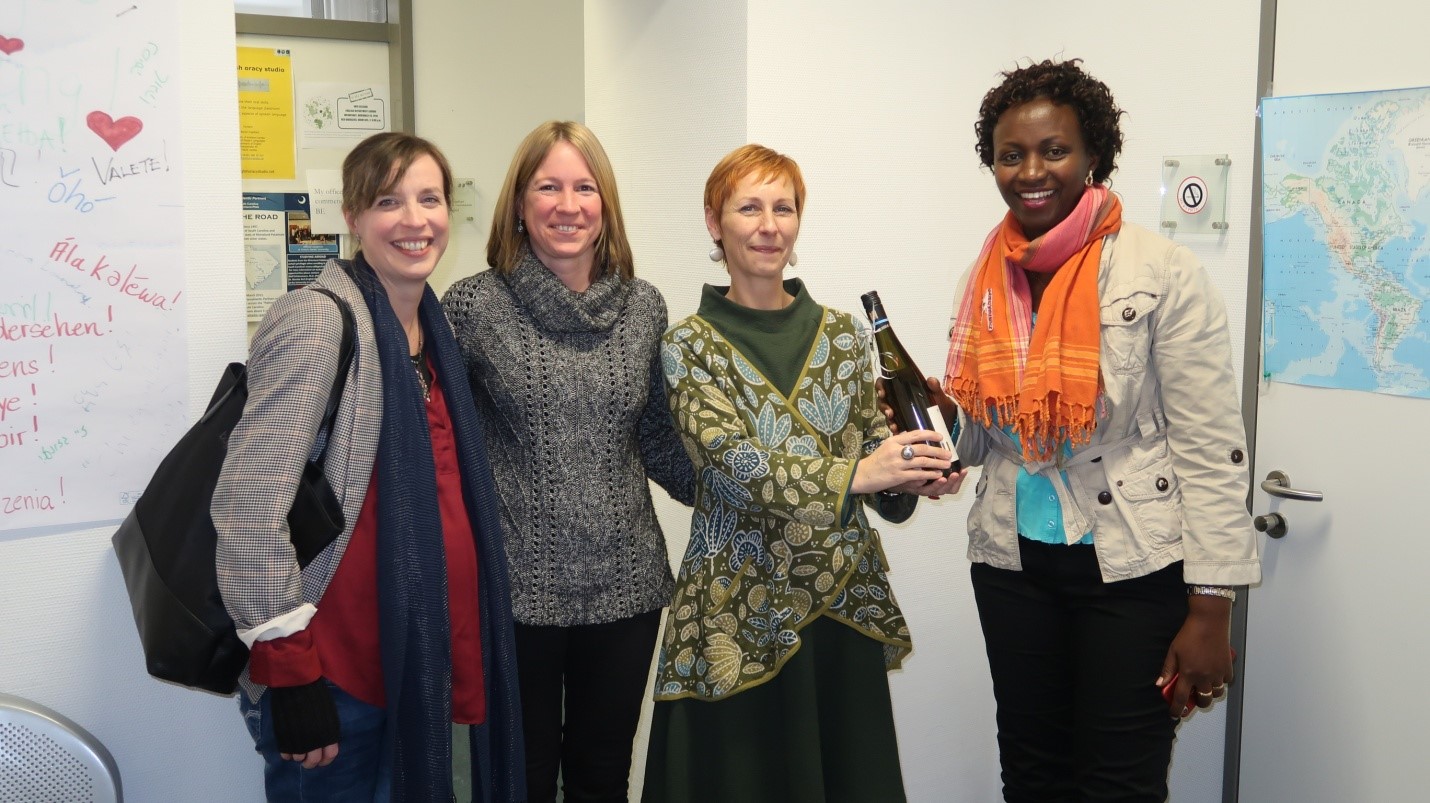 Kagwesage with her German Colleagues
In the course of her visit, Kagwesage delivered two talks, one for students of the department of English where she informed them on language in education policies and practices. She also discussed with staff on issues related to the teaching and learning in multilingual contexts, higher education and women empowerment in Rwanda, as well as academic writing support plans and practices.
According to her, the visit was massive as she interacted with a variety of academic audience in a different environment. Kagwesage who serves as the Director of UR Centre for Language enhancement was involved in talks and discussions during different networking meetings with staff mostly from the department of English.
"The discussions opened up my horizons, widened my research network, and positively added onto my academic practice," Kagwesage said.
Kagwesage is convinced that her talks and different networking meetings informed the participants on the overall picture of the University of Rwanda in general and the Centre for Language enhancement in particular. Besides, her presentation on UR academic practices and opportunities in a way contributed to the increase of visibility and knowledge about the University of Rwanda.
Following her exhibition of UR success stories, staff members at the German varsity expressed their intention to visit the University of Rwanda again to attend and present papers at the UR conference, teach on language-related courses and do research on linguistic landscapes in Rwanda.
It is worth noting that a University partnership between the University of Koblenz-Landau and the University of Rwanda exists already (since 1999 through former NUR), and there are ongoing research projects and students exchange activities in disciplines such as biology, biodiversity and others. So, the University of Rwanda will gain in consolidating the already existing partnership and extending the partnership to other disciplines and subject areas.
The institutional partnership is grounded in a strong state partnership as the Rhineland-Palatinate in which the University of Koblenz-Landau is located and Rwanda have been partner institutions since 1982 and until now, the relationship has become a role model of state partnership.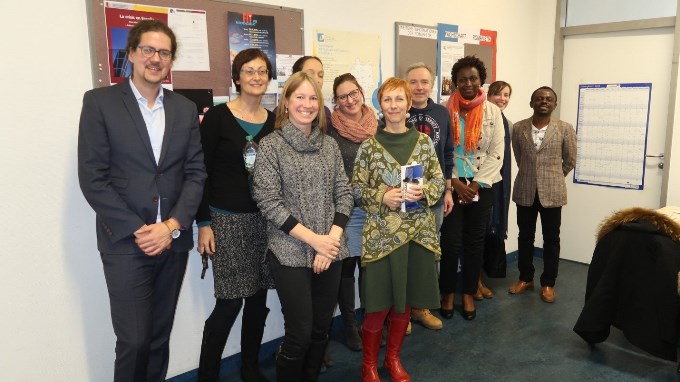 Posing for a group photo