On 27th August, 2021, the University of Rwanda held its long awaited graduation for the 2019 and 2020 classes. The graduation took place virtually due to the current measures to avoid the spread of COVID 19 Pandemic. The ceremony was presided over by Education Minister Dr Valentine Uwamariya.
All the Degrees and Diploma were awarded and conferred upon by the University Chancellor Ms Patricia Campbell who used virtual facilities to follow the graduation. She asked graduands to draw their attention to the good things they might never have had the chance to learn this early in their academic and professional lives were it not to be for corona virus.
Ms Patricia further commended graduates for resilience showcased during the uncertain times of COVID 19 which contributed to the University to reach graduation.
"You have proven that you can persevere and succeed when faced the unpredicted challenges," Patrcia said while expressing her belief in graduates' capacity to adjust and work with new challenges.
Prof Alexandre Lyambabaje, the UR Vice Chancellor urged graduates to be determined to take something valuable back to their communities and governments. He also asked them to bring back something to the University of Rwanda for continuity and excellence after their graduation.
During this year graduation, a total of 8,908 graduates in various programs were feted from the university of Rwanda six colleges. Among them, 385 graduates were awarded Masters' degrees while 57 were awarded Postgraduate Diplomas and Certificates. A total of 7,796 graduated with Bachelor's degrees while 467 graduate were awarded with Advanced Diploma and 198 with Diploma.
Speaking on behalf of graduates Dan Tumusiime pledged commitment and be the backbone for the development of the country. He also expressed his pride to graduate from the University which has constantly ranked number one in Rwanda. Tumusiime who happened to be the Guild President noted that fresh graduates can have huge contribution to the future of the nation.
"A dinosaur industry risks extinction if not open to fresh ideas that come from creativity of the young generation" He said.
In her keynote speech Dr Valentine Uwamariya, the Education Minister who presided over the event assured that the Government of Rwanda is more than willing to render the necessary support to the University of Rwanda.
"The Government will continue to empower the University of Rwanda in all meaningful and relevant ways" said Uwamariya.
For the 1st time, UR witnessed 5 graduates with PhD degrees. 3 among them graduated from the Centre of Excellence in Innovative Teaching and Learning Mathematics and Science which is among the 4 African Centres of excellence funded by the World Bank and acquired through a competitive process.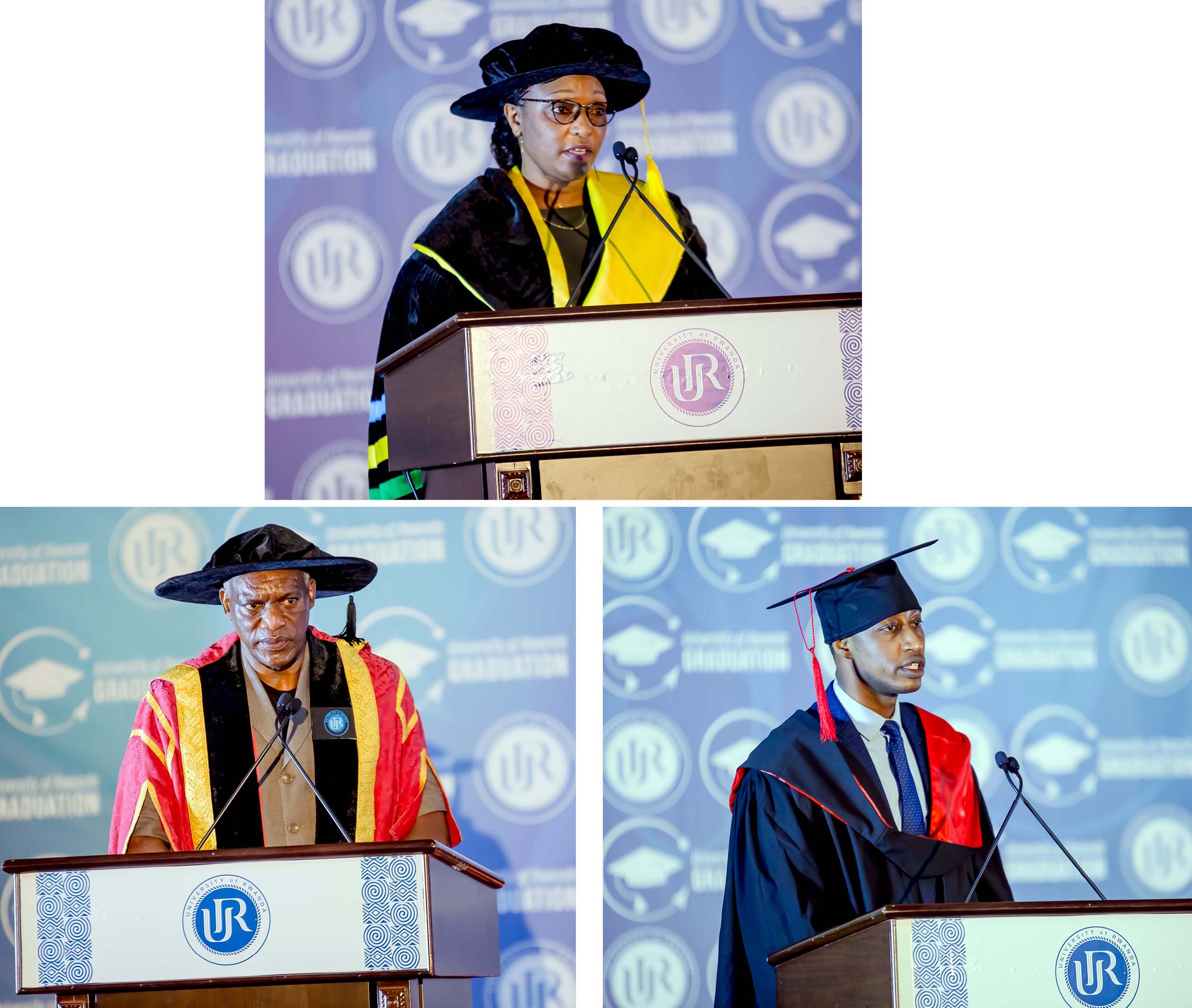 Top : Minister of Education Dr Uwamariya ; bottom left : Vice Chancellor Prof Lyambabaje ; Bottom right : Representative of graduates Mr Dan Tumusiime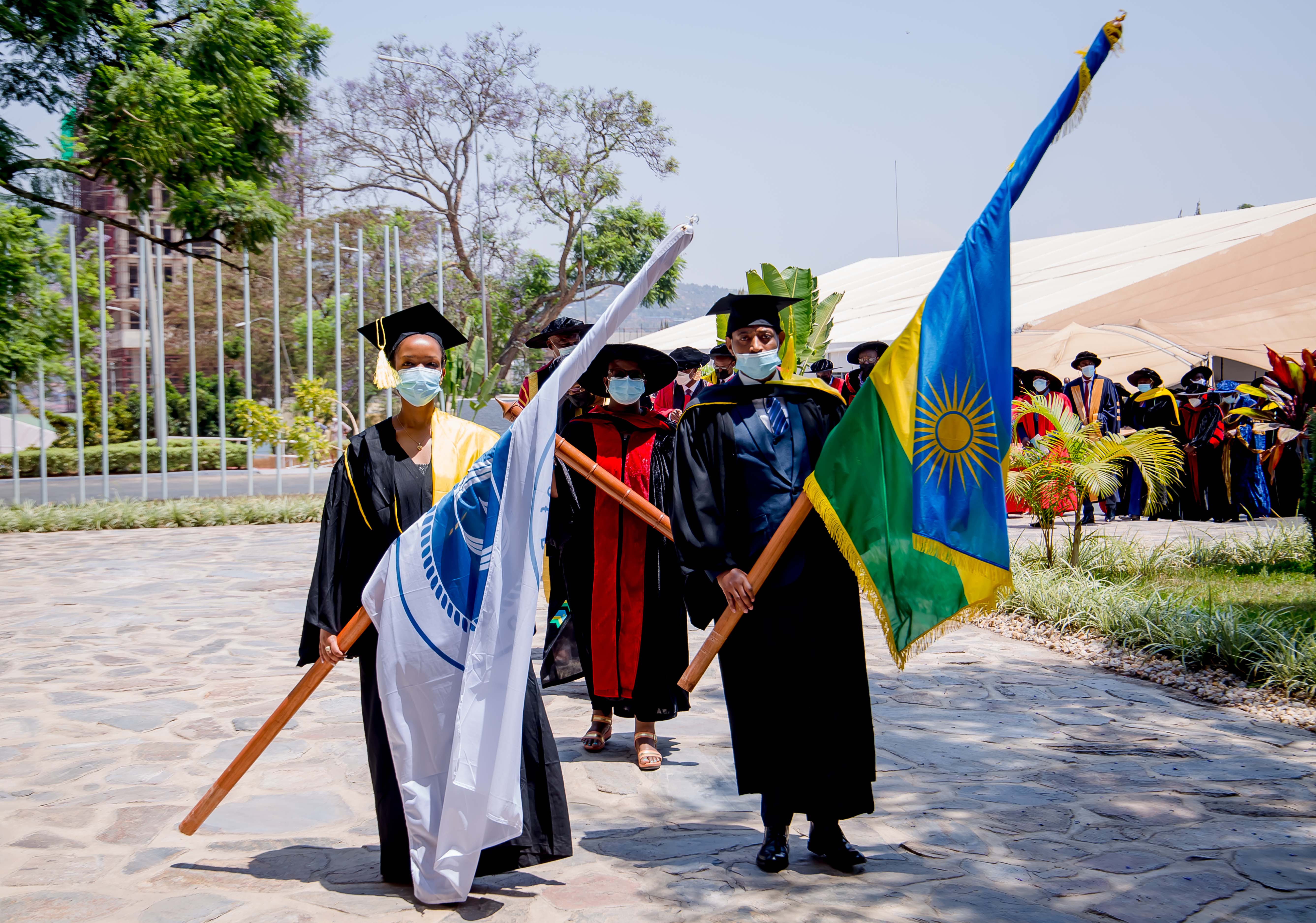 Graduation procession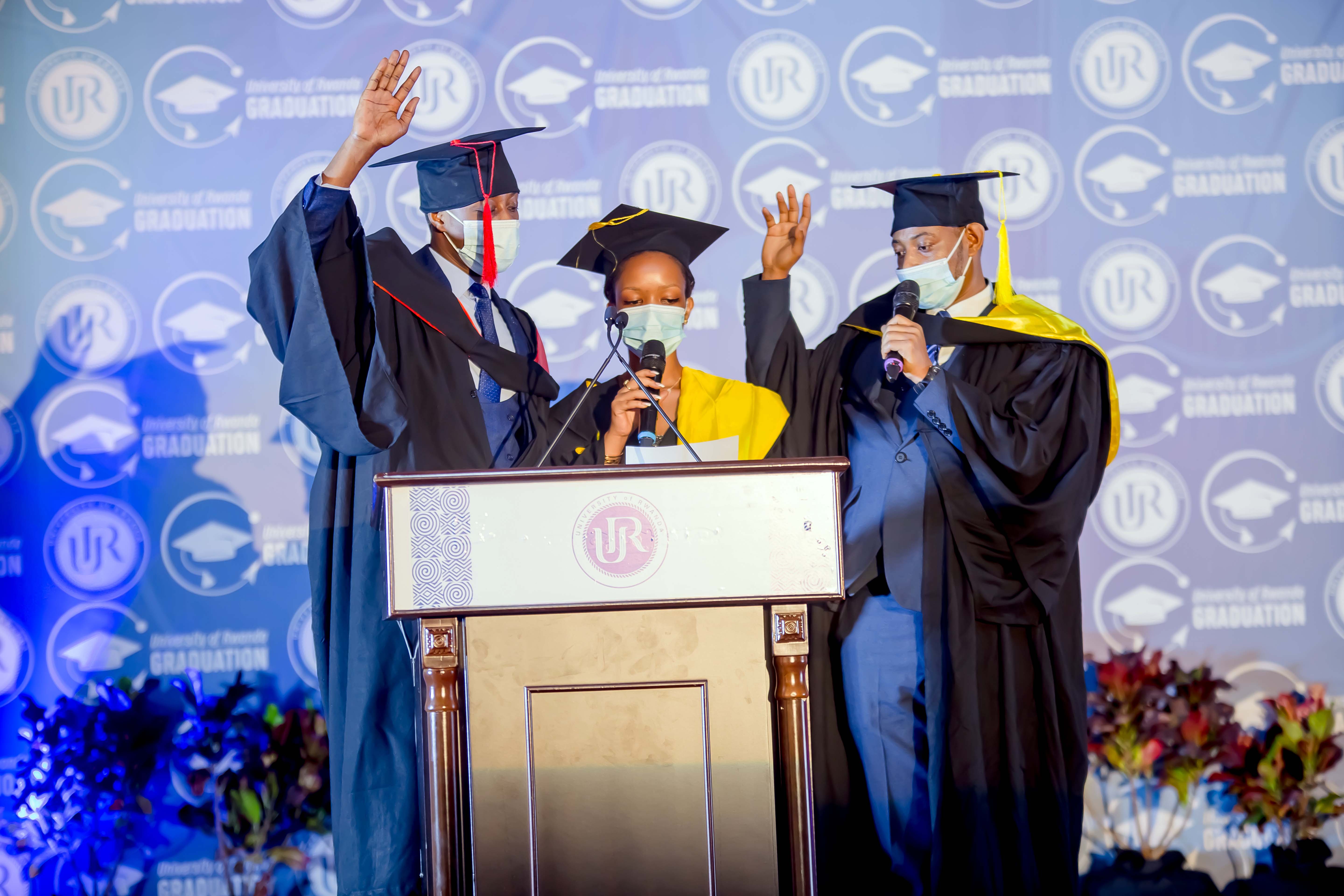 Student reciting Graduation oath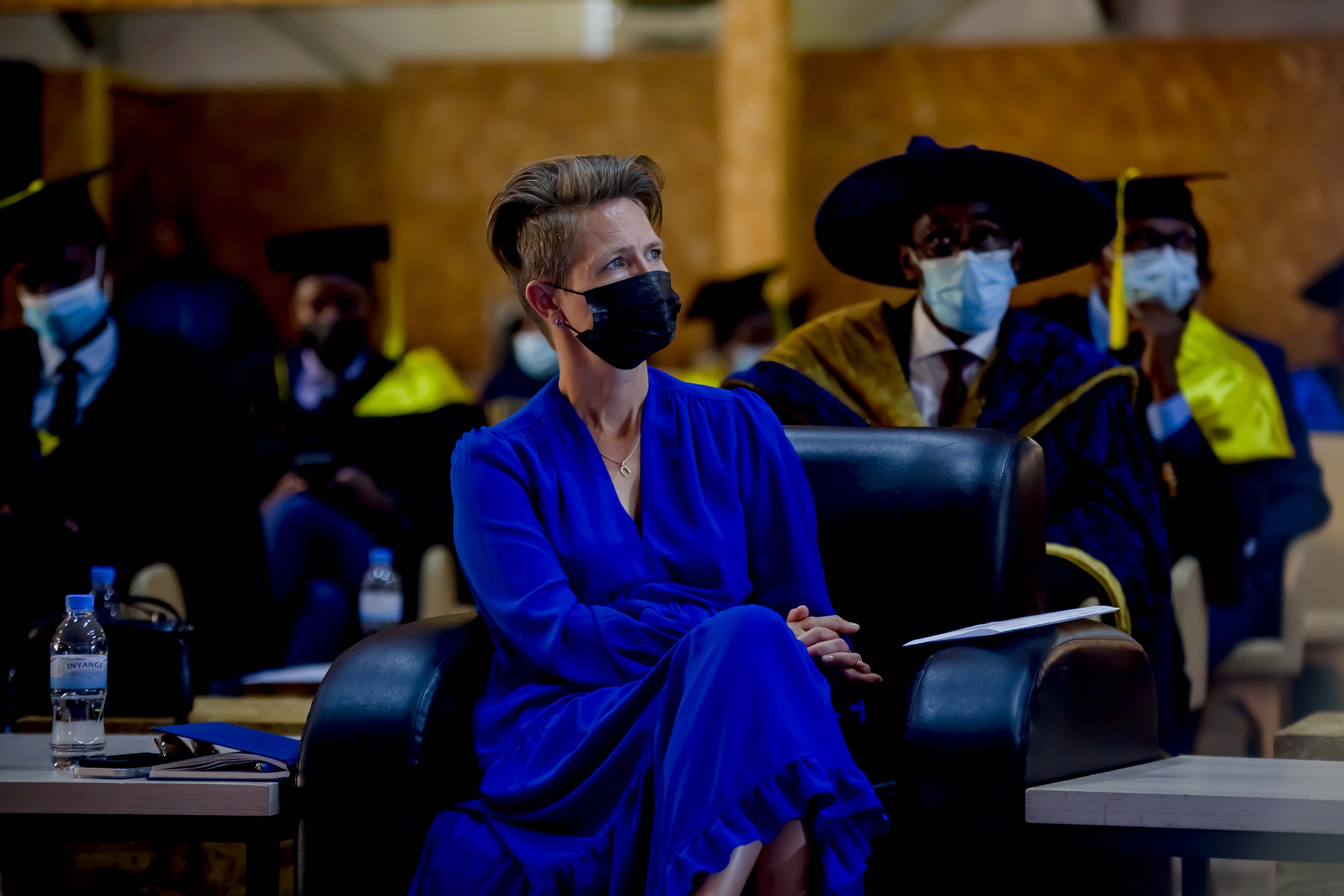 H.E Johanna Teague, Ambassador of Sweden to Rwanda among participants