The University of Rwanda represented by the Vice Chancellor took part in the Australia Africa Universities Network (AAUN) which took place on 4th September 2023, at Curtin University in Australia. The forum brings together 9 African universities to discuss academic affairs such as enhancement of students 'experiences through internships and exchanges, development of entrepreneurial skills and project development, capacity building and overall internationalization of the curriculum to mention but a few.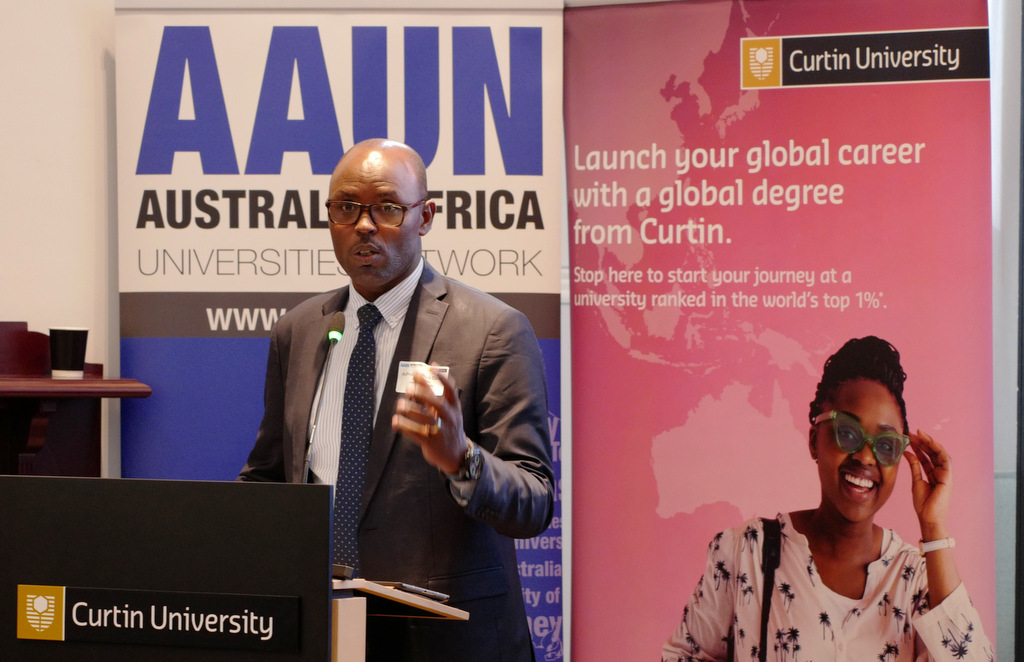 UR Vice Chancellor Prof Kayihura Didas addressing participants in AAUN
The University of Rwanda expressed interest to join the Network on 02nd August 2023 and now officially admitted after a thorough assessment of admission requirements.
AAUN is a group of leading universities in Australia and Africa, connecting researchers and academics through institutional partnerships in order to address challenges facing both continents.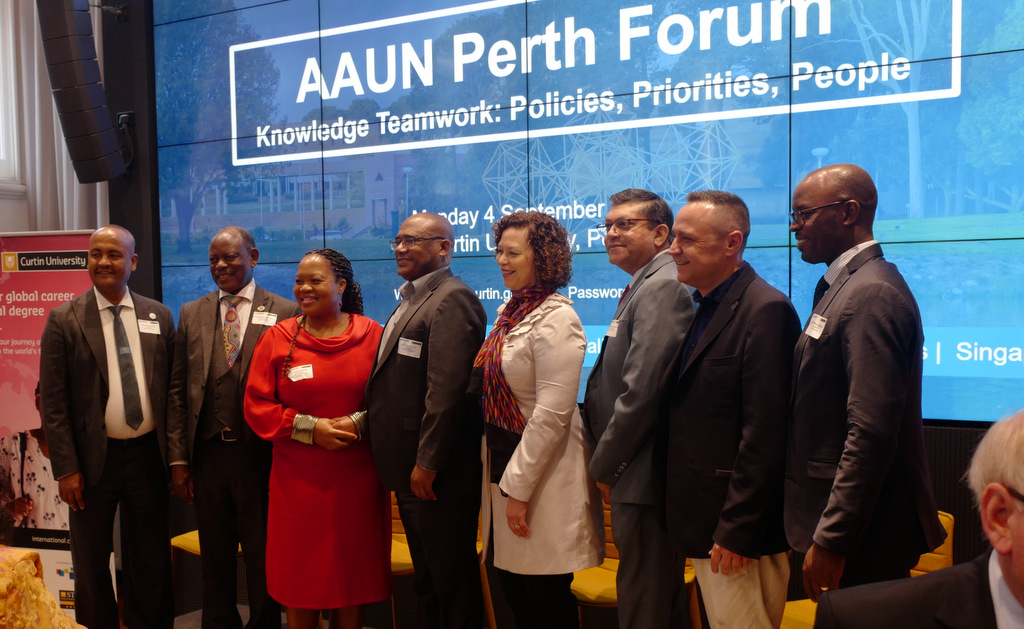 Representative of universities from Africa and Australia posing for a group photo
Led by Professor John Hearn from the University of Sydney and Professor Tawana Kupe from the University of Pretoria, the network fosters the growing relationship between Australia and Africa by building on current educational links between the continents.
The partnership deal in mining and other areas
In the sideline of Australia Africa Universities Network, the UR alongside Rwanda Polytechnic, Rwanda Development Board and Curtin University sealed a partnership deal to boost expertise in mining and other areas.
The signing of this agreement was witnessed by H.E Jean de Dieu Uwihanganye, the Rwandan High Commissioner to Singapore who also oversees the interest of Rwanda in Australia , New Zealand Indonesia.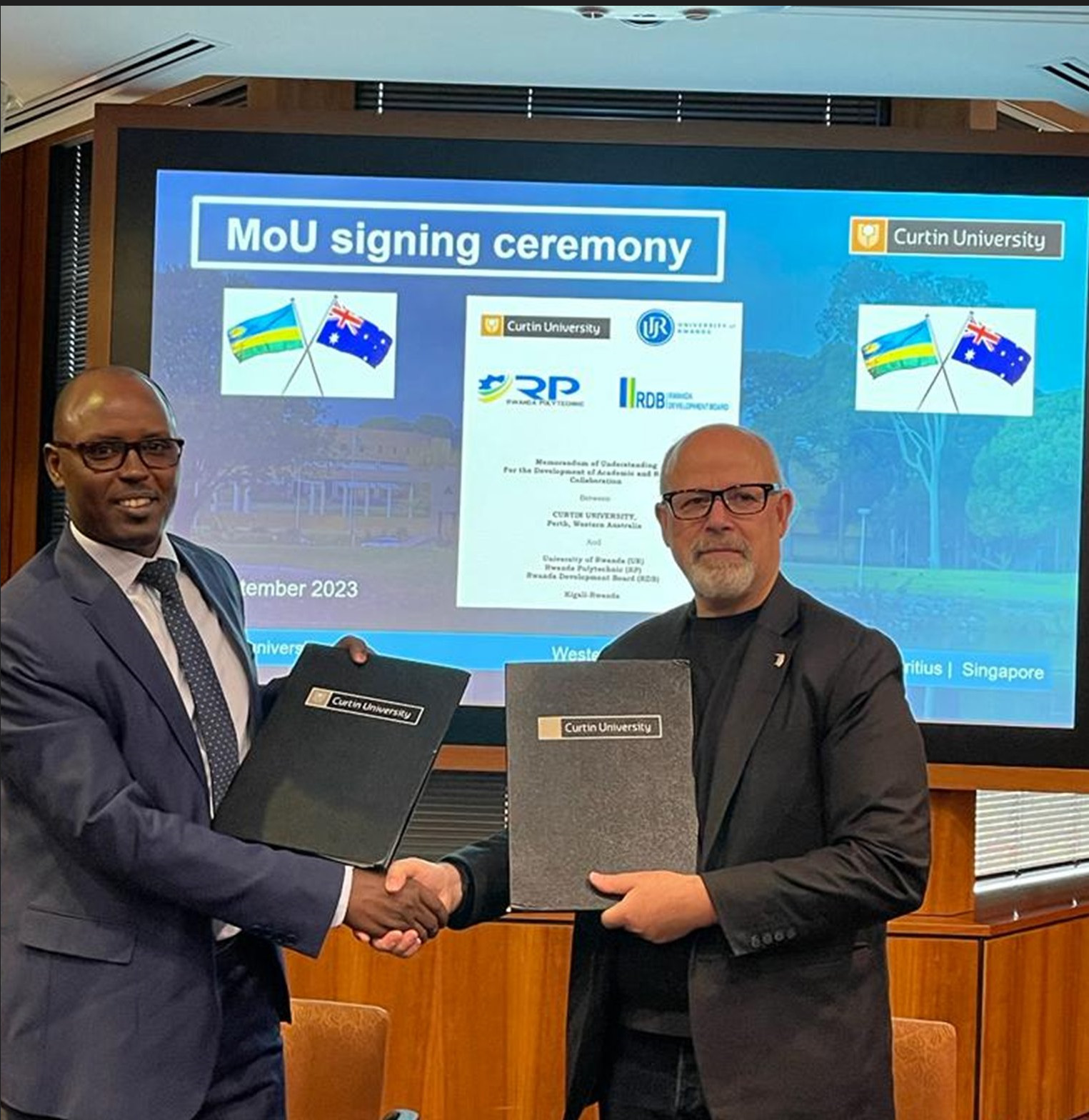 Representatives of UR and Curtin University exchanging documents during MoU signing
Given the fact that one of the key areas of the MoU is the cooperation in the areas of mining, the ceremony was also attended by Amb. Yamina Karitanyi, the CEO of Rwanda Mines, Petroleum and Gas Board (RMB).
The signed MoU will also explore opportunities for academic and research collaboration. This will include the exchange of staff and students between Rwanda and Australia, joint research project, joint PhD supervision among others.
Prof Kayihura Didace, the UR Vice chancellor expressed the benefits of working with global learning institutions whose specialty in mining and geology spans a decade.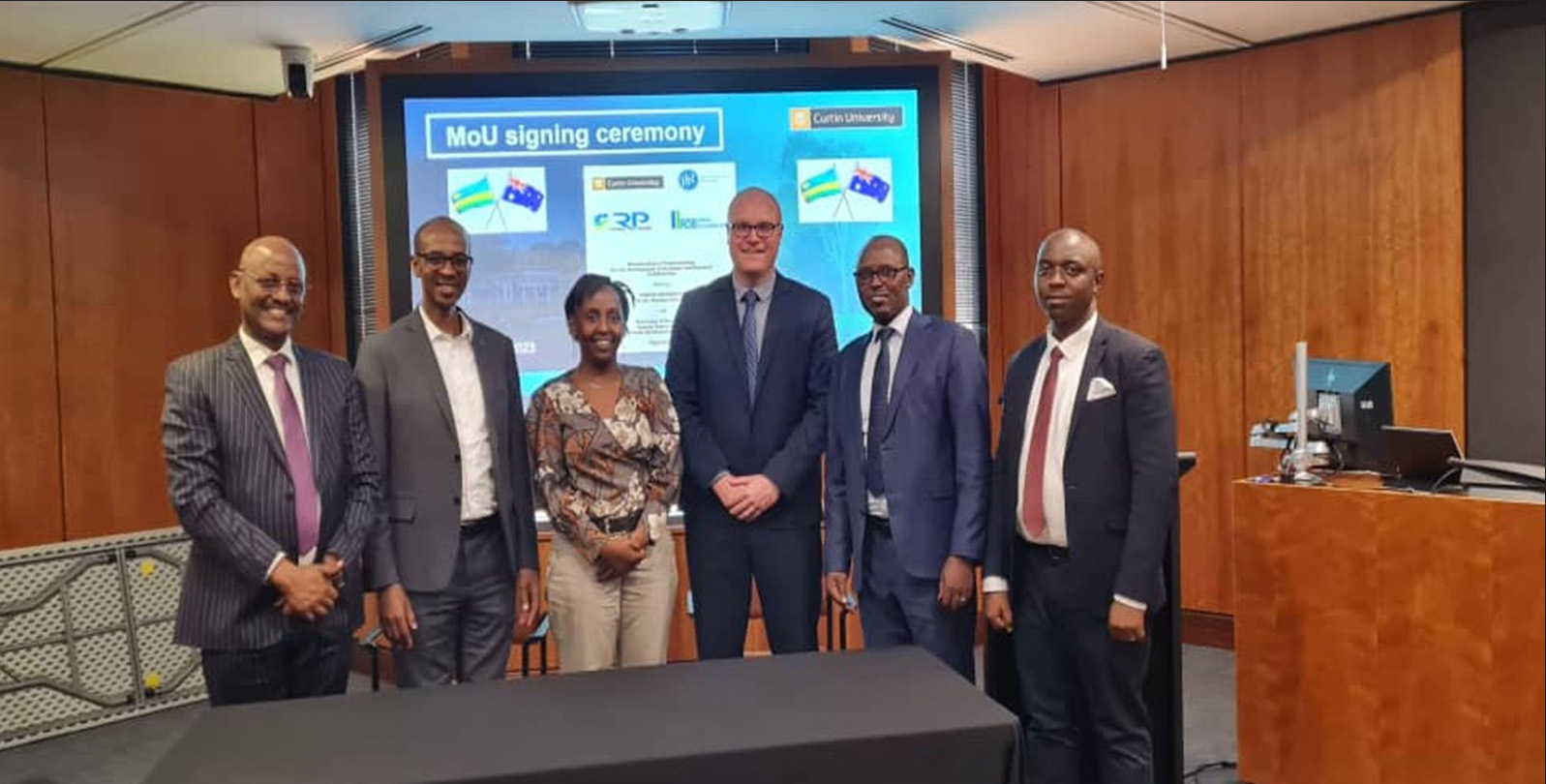 Group photo of the delegation from Rwanda
"We have a very young school of mining and geology at the University of Rwanda which really needs support from all our partners. Curtin University ranks highly worldwide when it comes to mining and geology and we can never have any other strategic partner like Curtin University when it comes to mining and geology-related training," Kayihura said.