Staff of the University of Rwanda campuses met on Wednesday 1st of May 2019 to observe the International Labor Day. The celebration was under the theme "Quality Work, A Catalyst for Sustainable Development". This annual ceremony was colored with several events including a reflection on labor through presentations, award of certificates for best performers, and entertainment.
In his remarks, Dr. Ignace Gatare the Principal of the College of Science and Technology told the University community from various campuses in town to consider the day as an opportunity to look at some areas where improvement is needed. He added that the University exists to train responsible citizens capable to provide solution to global and national challenges.
Dr Gatare, UR-CST Principal during his opening remarks
"We need to attract brains, train and retain talents for the sake of upholding sustainability," He said
Speaking on the occasion, Dr Papias M. Musafiri noted that on labor day, it also worth celebration UR staff that were appointed in strategic government positions and in other decisions making organs. Musafiri who is UR Deputy Vice Chancellor for Strategic Planning and Administration hailed UR community for showcasing resilience and commitment to deliver on their duties despite all the challenges that the University went through.
In other areas, the best performers from all the campuses including the Head Office were awarded certificates in recognition of their good performance. The certificates were given to at least two best employees from each campus from both administration and Academic. The University sports teams and individuals were also acknowledged for their efforts to promote the University brand name through performing in various competitive sport disciplines.
The celebration ended with remarks from the Guest of Honor, Prof. Phil Cotton the University Vice chancellor who expressed his gratitude to all the staff and those who brought honor to the University of Rwanda for their achievements.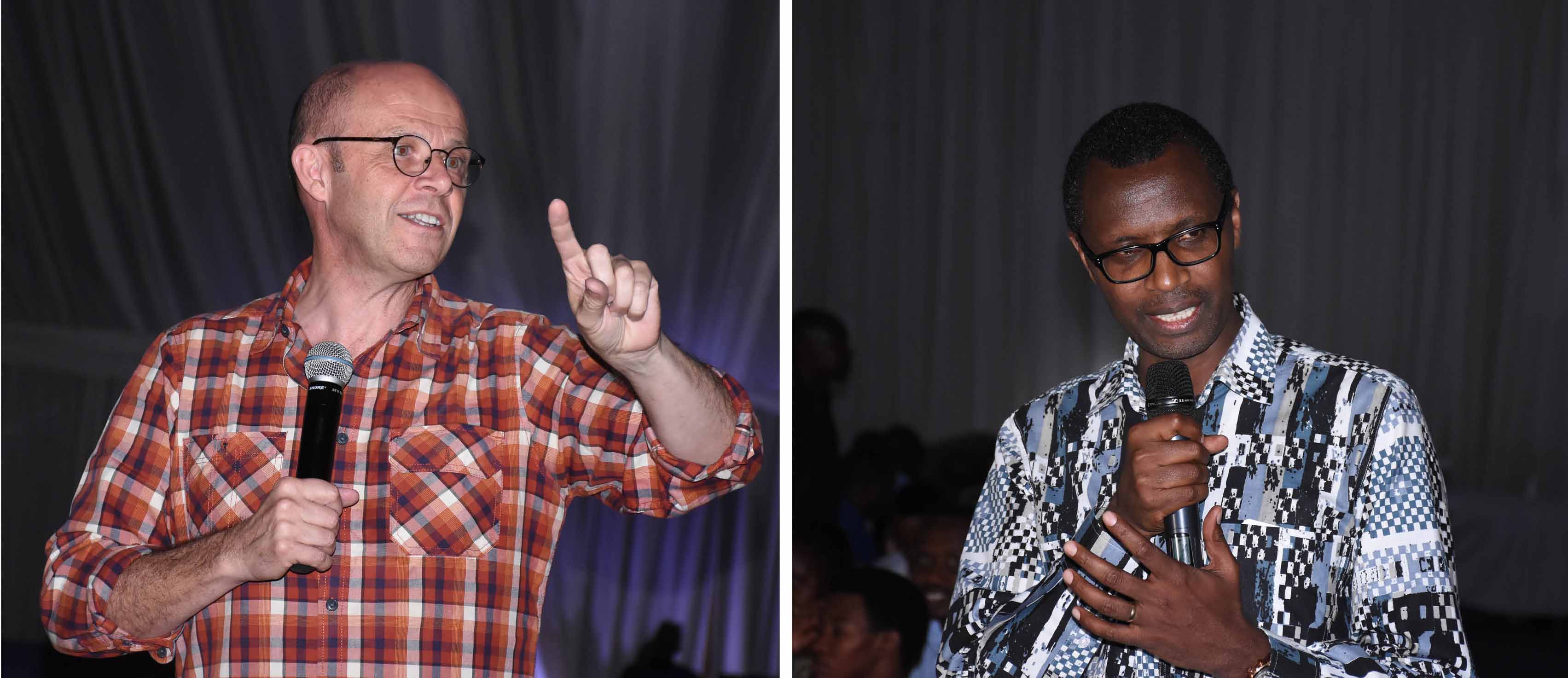 Prof Cotton (L), UR Vice chancellor alongside Dr Musafiri during labor day celebration
"We all work hard because we want to create a university that has a reputation that goes beyond the reputation of universities in this region, " Prof Cotton said.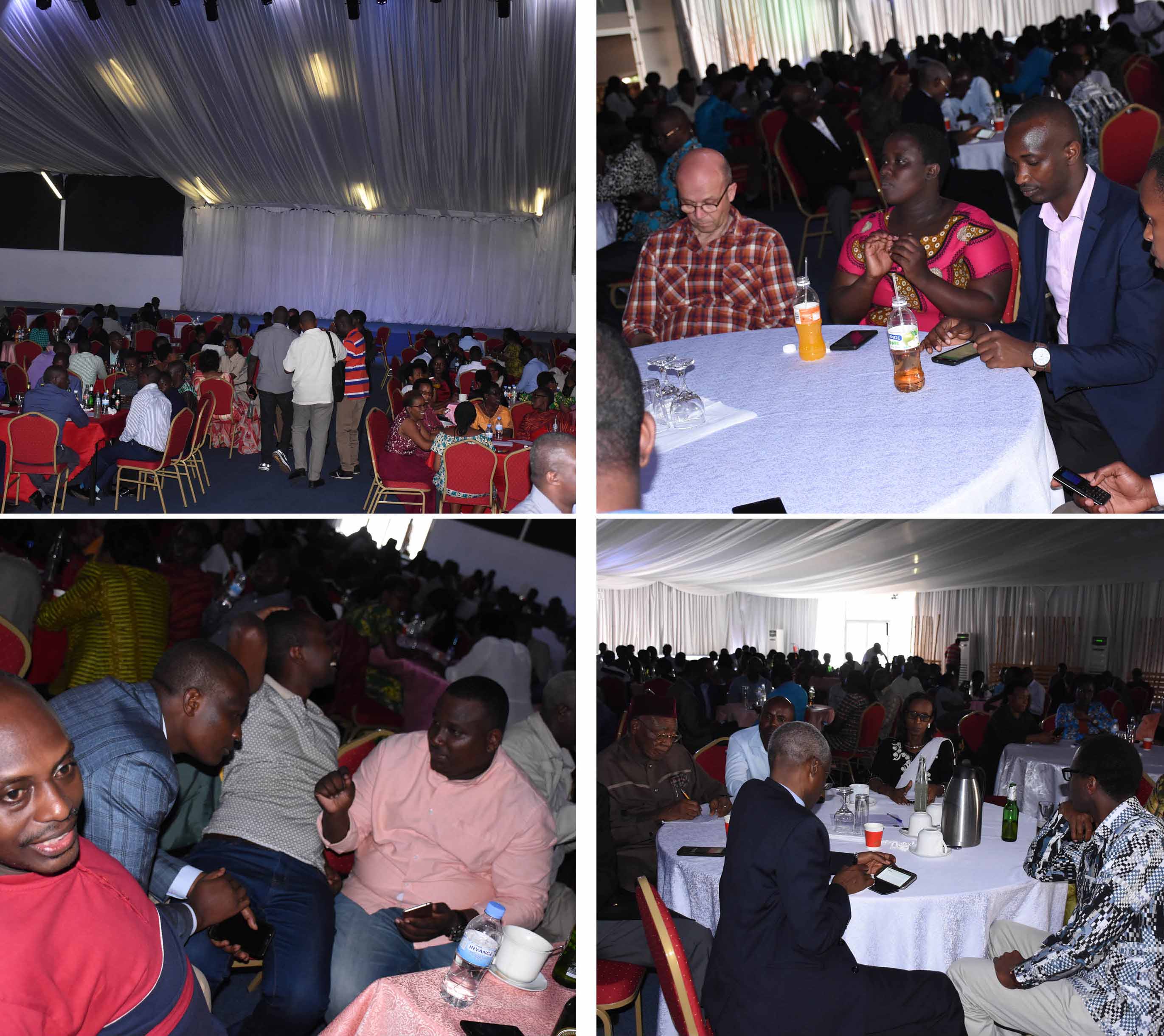 Sections of staff during labor day event