Eight students from the School of Law at the University of Rwanda emerged winners during the Law Moot Competition which brought together four other local universities. The moot court competition is deemed to be extracurricular activity where students from different law schools take part in simulated court proceedings usually including drafting Memorials and participating in oral arguments.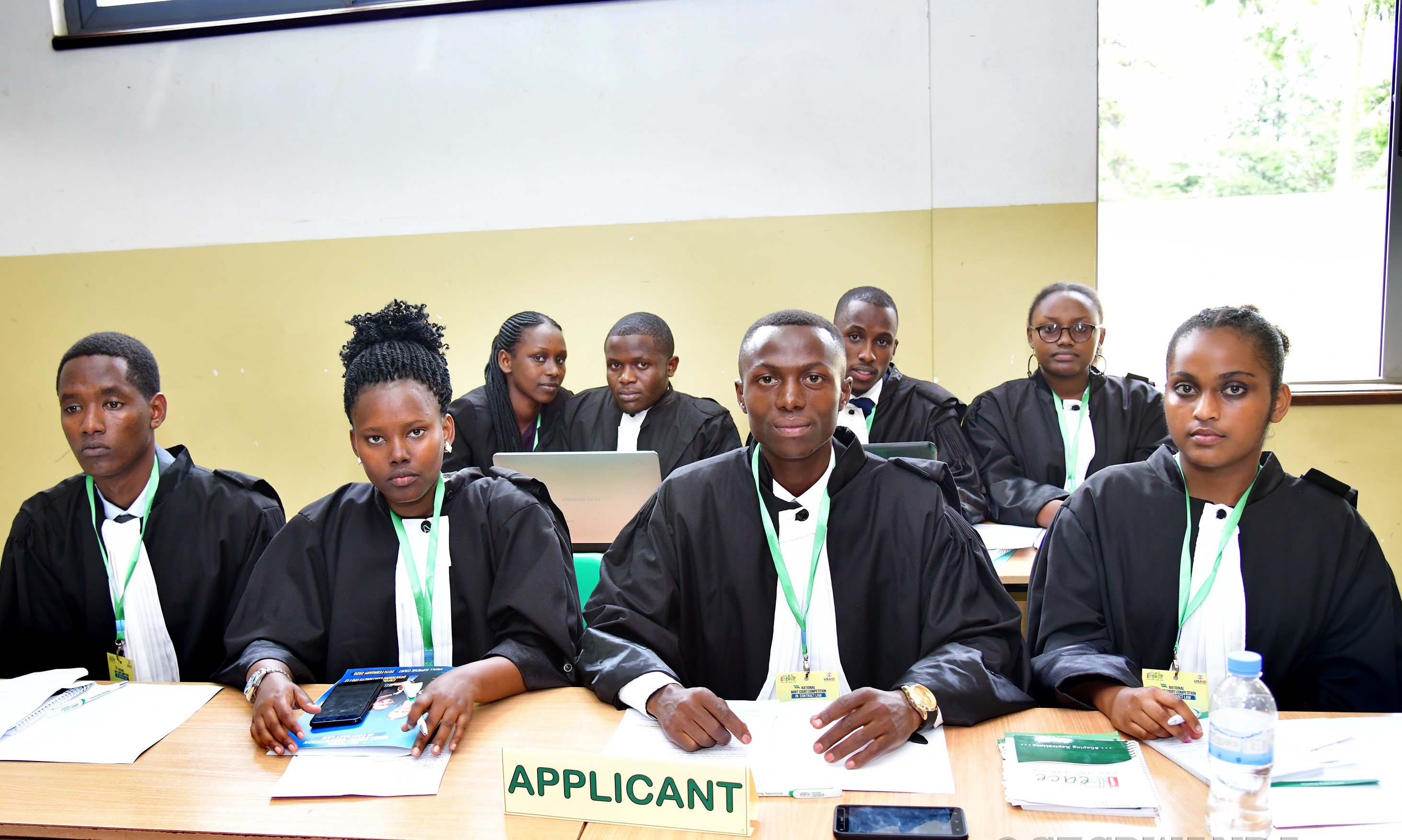 Eight students who participated in Law Moot court Competition
During the proceedings, the University team split themselves into two sections composed of four pleaders and other four as a backup team. UR team interchangeably pleaded as respondents and then as applicants before a fictitious court against teams from other local universities. The UR team scooped the first phase of the competition and climbed up the ladder to the finals. The final competition took place at the Supreme Court and the UR team was crowned with a competition prize as the final winner of the entire contest.
The competition also awarded individual prices and Phoebe Kayitesi, a member of UR team was awarded a trophy for being the Best Female Pleader throughout the competition. In other areas UR was awarded a trophy for having submitted the Best Memorials.
The competition was organized by Initiatives for Peace and Human Rights (iPeace) in collaboration with private and public universities in the quest to deepen and strengthen law students' skills and knowledge on specific issues related to national laws. The competition also raises awareness on main legal issues faced by Rwandans in relation to most used laws and procedures in Rwanda. In addition, it improves students' knowledge and analytical, research, writing and oral skills while highlighting key principles and rights enshrined in most used laws in Rwanda among others. The competition was organized around the theme "Adjudication of Contract Disputes before Rwandan Courts : Challenges to the Enforcement of the Law Governing Contract (2011)".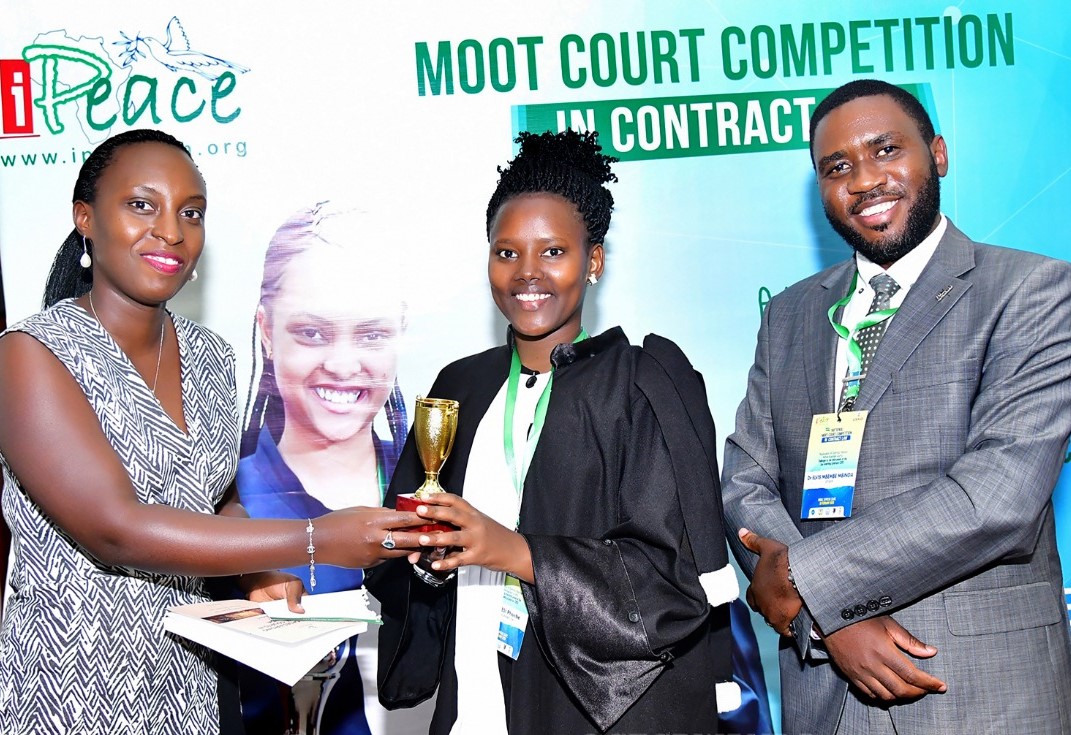 Phoebe Kayitesi, received a trophy for being the Best Female Pleader