Following the emergence of COVID 19 pandemic and its high threat to people's health, many countries including Rwanda took drastic measure like lockdown as immediate response. The lockdown affected many sectors both public and private such as transport, bar, restaurants and hotels, education. As a result, many companies have suspended their employees' contracts while others couldn't cope with life since their daily works were stopped for being non-essential and subject to speed up the virus transmission. Thus, many people couldn't afford to bring food to the table.
To complement to the Government effort to avail food for the most affected people, the University of Rwanda-Huye Campus staff collected money amounting to 1.3 million Rwandan francs to support the need located in Huye District. They were able to provide commonly consumed food commodities including 675 kilos of corn flour, 675 kg of rice, 540 kilos of beans and 12 boxes of washing soaps.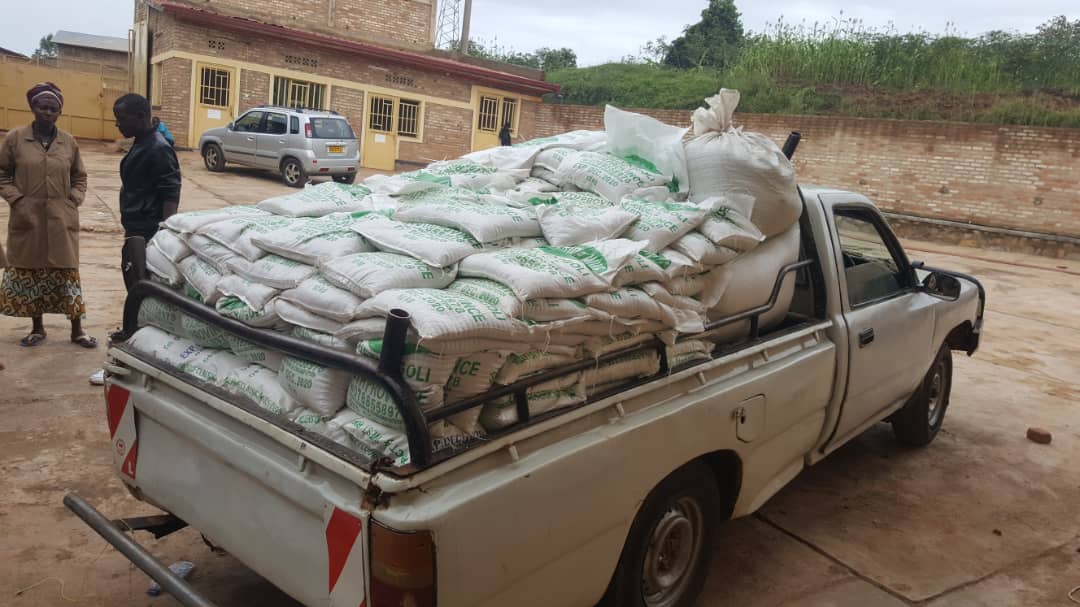 Mini truck carrying food commodities to help the needy population
According to Dr Joseph Nkurunziza, a lecturer in Huye Campus who also coordinated this charity activity, as long as the lockdown will be prolonged while University staff continues to work from home and receive their monthly salary, the outreach to the needy will always be conducted.
Among the beneficiaries include 38 UR students who were unable to return to their families when the lockdown measures were announced. They appreciated this initiative and commended UR partnership in general at this time of pandemic.

Eugene Hagabimana
PR & Community Engagement Officer
Huye Campus