The University of Rwanda's 3×3 Basketball team participated in the Afro-varsity 3×3 Basketball Championship which was hosted by United State International University-Africa (USIU-Africa) in Nairobi, Kenya from November 6th to 7th, 2021.
The event attracted 18 Universities in the men's and 14 Universities in the women's category from six countries. The teams represented three zones of Africa namely Western, Southern and Eastern.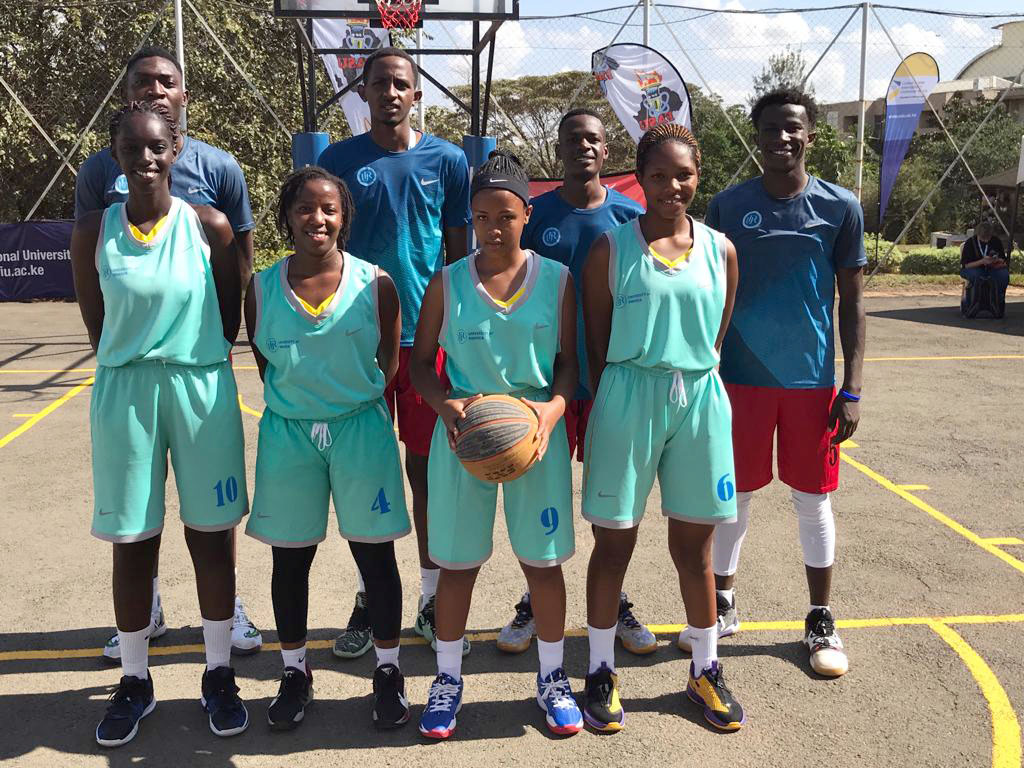 Both male and female teams that represented UR in Nairobi, Kenya
"Our team performed well in the tournament compared to the other teams in terms of discipline and the game itself. We commend the efforts of the University of Rwanda which supported us during the preparations and throughout the tournament" said Kayiranga Albert, University of Rwanda Wellbeing, Sports and Culture Specialist and head of delegation.
UR female team ranked 4th out of 14 while male's came 7th out of 18th.