From 6th to 10th December 2021 the University of Rwanda hosted the 3rd Home SDG Digital School which attracted students from different colleges of the University of Rwanda and other sister private universities in Rwanda. This year's home SDG School was organized in partnership between Home Association, based in Paris, France and the Sustainable Development Solutions Network (SDSN) in the Great Lakes that is hosted at the College of Business and Economics. Since its establishment in 2014 the network mobilizes local universities, research centers, and civil society to accelerate practical problem solving for sustainable development at the local, national, and regional levels.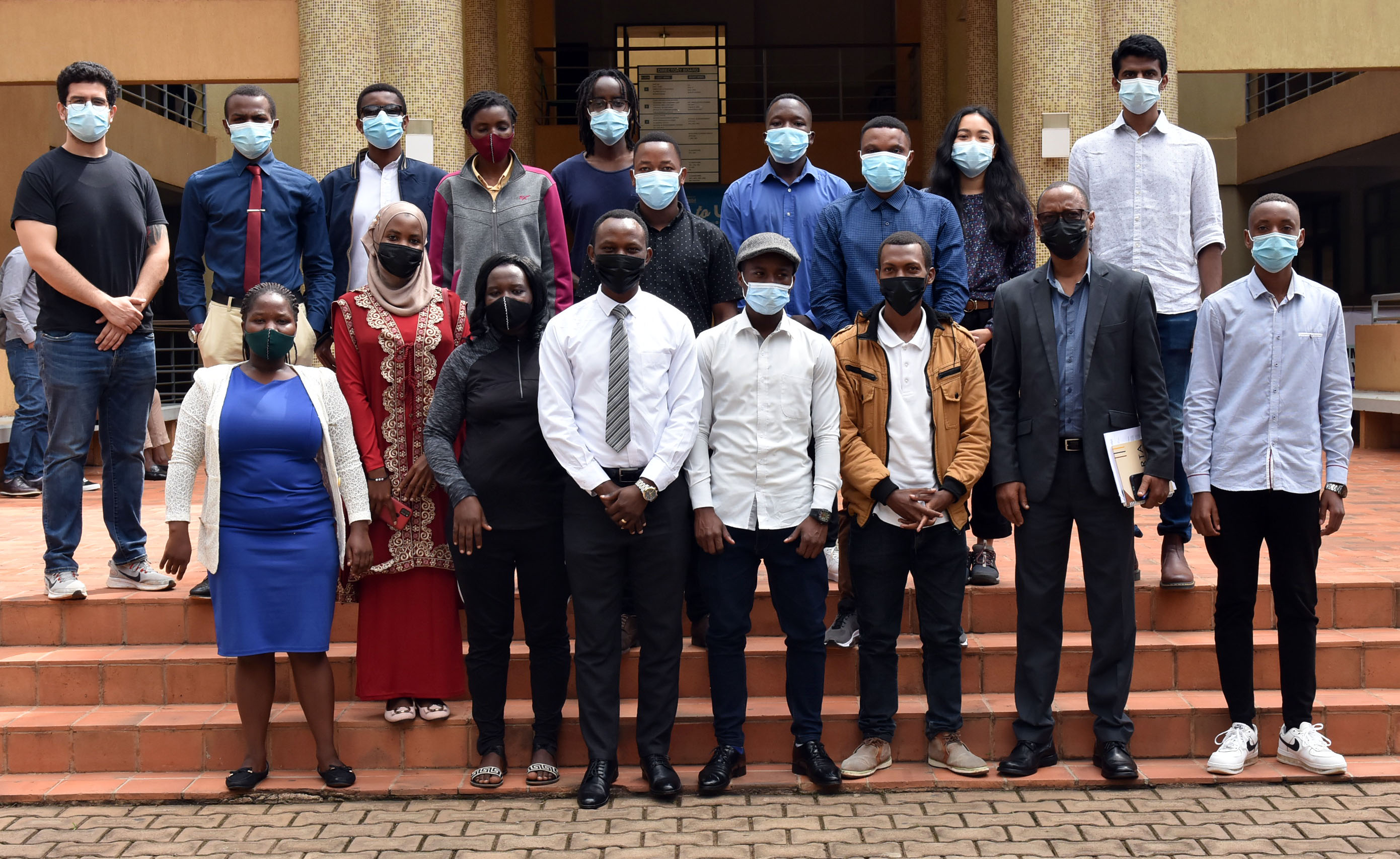 Participants in the workshop pose for a group photo
The SDG school started in 2019 with the purpose of offering and engaging students with global awareness, collaborative strategies and practical skills to design and implement fruitful solutions to society most pressing development challenges and issues. During this one week intense program, participating students were introduced to Sustainable Development Goals( SDGs) and provided with skills and knowledge using frugal technologies that will render them agents of change within their communities. This year's Home SDG digital School came at the moment
when countries are struggling to fight against the Covid-19 pandemic and its numerous consequences. Students were then tipped to cease it as an opportunity to demonstrate that, as a members of the University Community, they have the expertise and knowledge to share with policy makers and governments to eradicate poverty and hunger, create new jobs and handle issues that can hinder the achievement of all 17 global goals.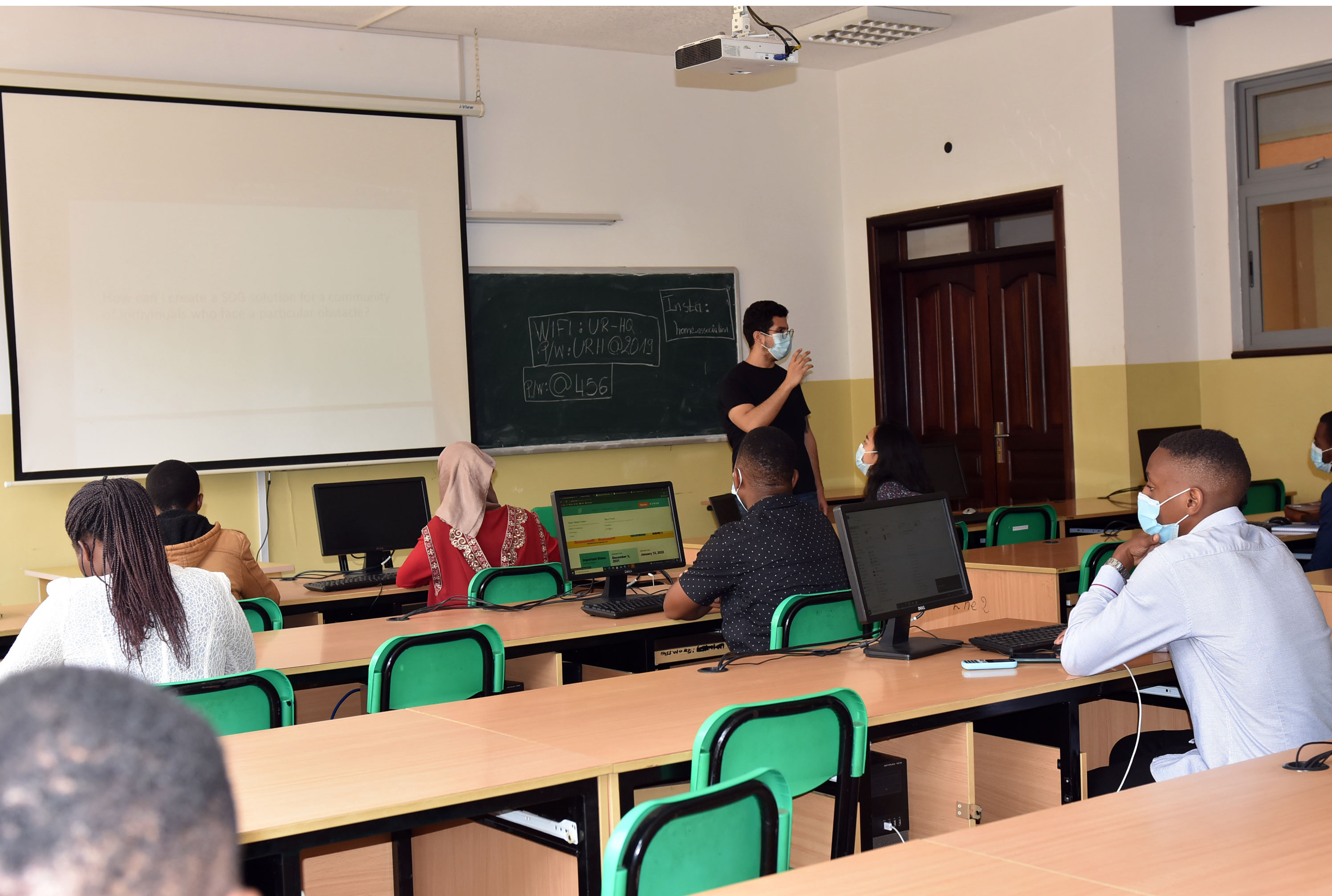 Participants following the training at UR Gikondo Campus
In his remarks during the closing and certificates awarding event Dr. Pierre Claver Rutayisire, Chair of SDSN Great Lakes and Acting Principal of the University of Rwanda-College of Business and Economics urged participants to use the knowledge and skills they have gained from the program to the benefit of the large communities. "Upon your return to your respective campuses, I challenge you to create SDGs clubs in which you will continue the discussions around SDGs and the role that the youth in the university can play towards a sustainable world. The College and in particular SDSN Great Lakes will continue to offer you various opportunities and platforms for your ideas to be turned into reality so that we leave no one behind" reiterated Dr.Rutayisire.

Story by
Salomon Nshimiyimana
Manager of SDSN Great Lakes