Acting Vice Chancellor Dr. Muganga Kayihura Didas has called on members of staff to diligently apply their abundant knowledge and skills for community benefit through improvement of institutional performance. He argued this will ultimately preserve the UR legacy. Dr. Kayihura Muganga made the call on Thursday during a his visit of UR College of Science and Technology where in the company of Dr. Ndikumana Raymond, DVC for Strategic Planning and Administration, interacted with the academic staff. Touring the college facilities, he engaged staff in a discussion of different mechanisms that would uplift UR performance.
In his remarks Dr. Kayihura Muganga said UR staff, more so the academic fraternity, are doing very important things in execution of the University mandate. He however pointed out that much more can and should be done, singling out enhancement of the collaboration and communication as aspects with great potential to boost performance. The Vice Chancellor said that the entire UR will as a whole perform well if individual members of staff perform better. He insisted that each and every member of staff should think and come up with a particular one thing or two that people will remember them for soon or later.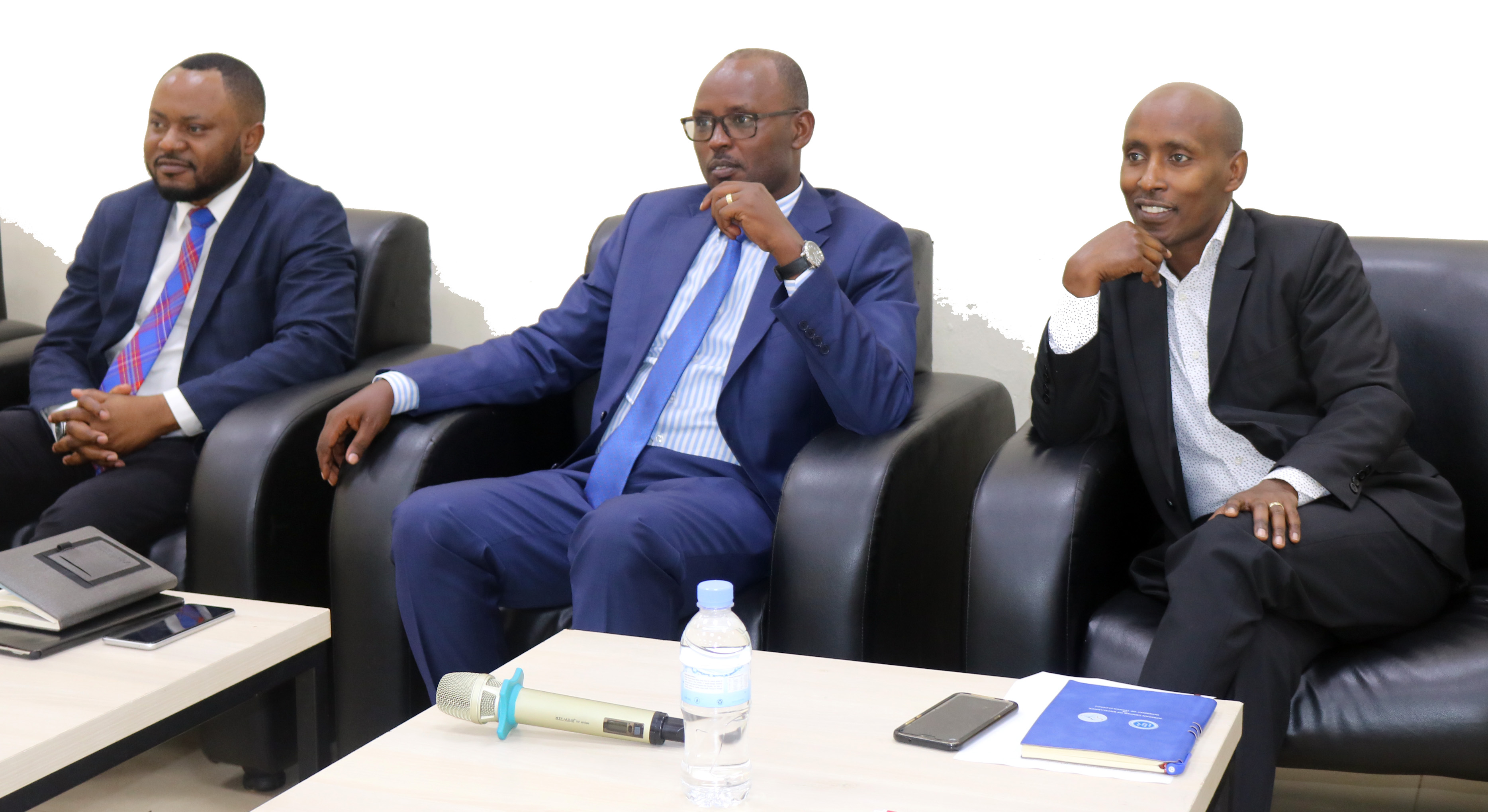 The VC Dr Kayihura flanked with Dr Ndikumana DVC for strategic planning and Administration(L) and Dr Gatare, the Principal of CST (R)
"UR has been here for eight years now, but people still talk more about the National University of Rwanda, yet you have been doing great things that largely almost remain hidden" said Kayihura. He added that the University recognize what they are doing, but there are still much more to do, especially in terms of communication and collaboration.
"Let people within UR and outside of it know what we are doing to support the University," he added.
The Principal of UR College of Science and Technology Dr. Ignace Gatare commended the new management for the visit and acknowledged that though great things have been done, there is always room for improvement. He said that continuous discussions will keep UR teams organized in a way which will make it easier to find solutions to existing challenges. Principal Dr. Gatare highlighted some challenges which include insufficient staff, yet assured the Vice Chancellor of his effort to get the best out of the personnel in place.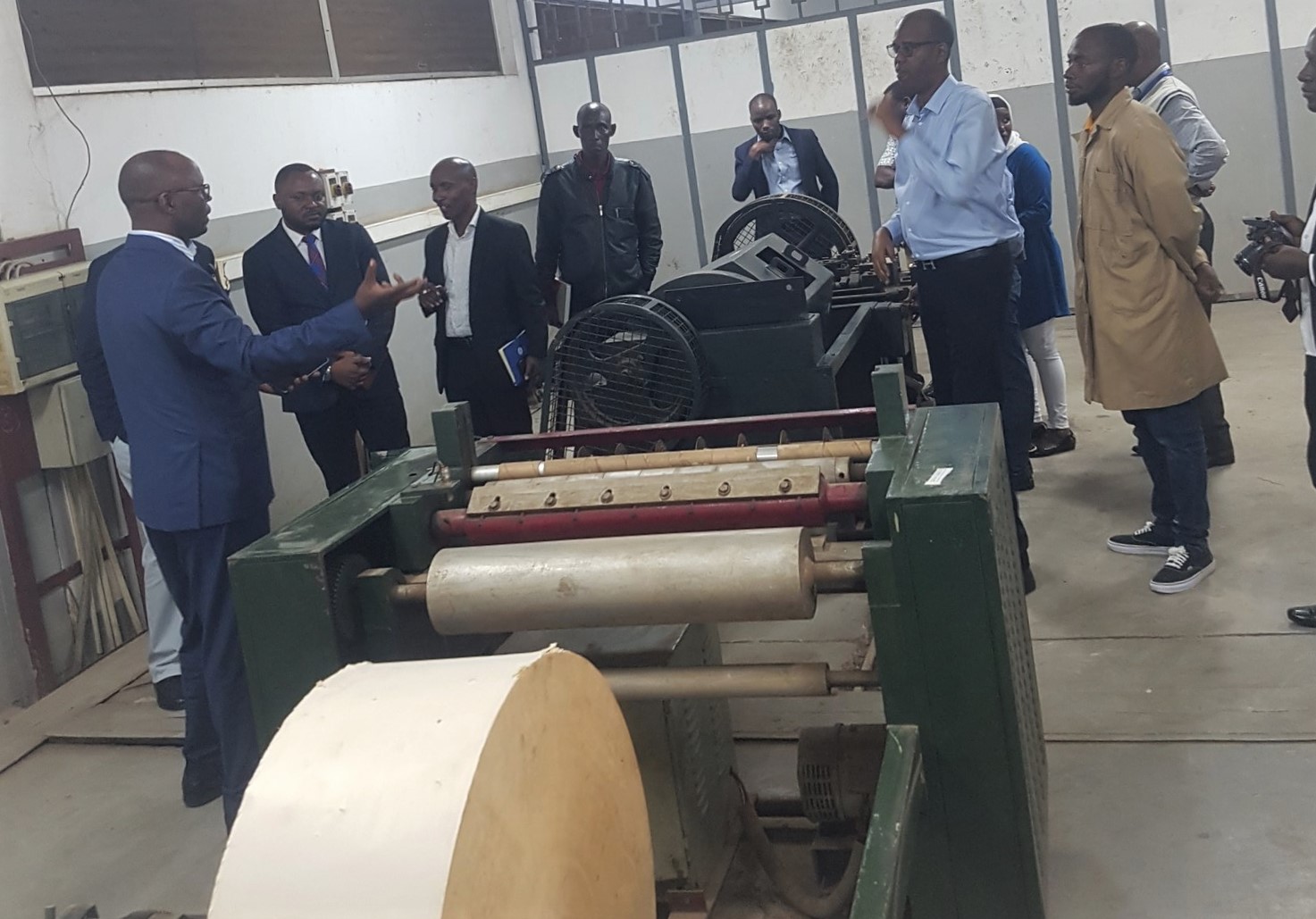 The VC toured the campus and witnessed some of lab equipment
On their part, the academic staff appreciated the initiative by the new University leadership to come down for interactive discussions with staff aiming at finding ways to raise performance. This kind of spirit, Dr. Gatare reiterated, will without doubt make a huge difference in CST output going forward.
Story by
By Jean Damascene NIYITEGEKA
Communication & Marketing Specialist/SPIU