African varsity leaders, researchers and academic partners are gathered at the University of Rwanda in the meeting for African Research University Alliance-ARUA. The meeting aims at providing an avenue for vice chancellors and heads of institutions to discuss possible synergies between overlapping research initiatives in Africa with respect to higher education. It also discusses the state of PhD training in Africa and the funding of research for higher education.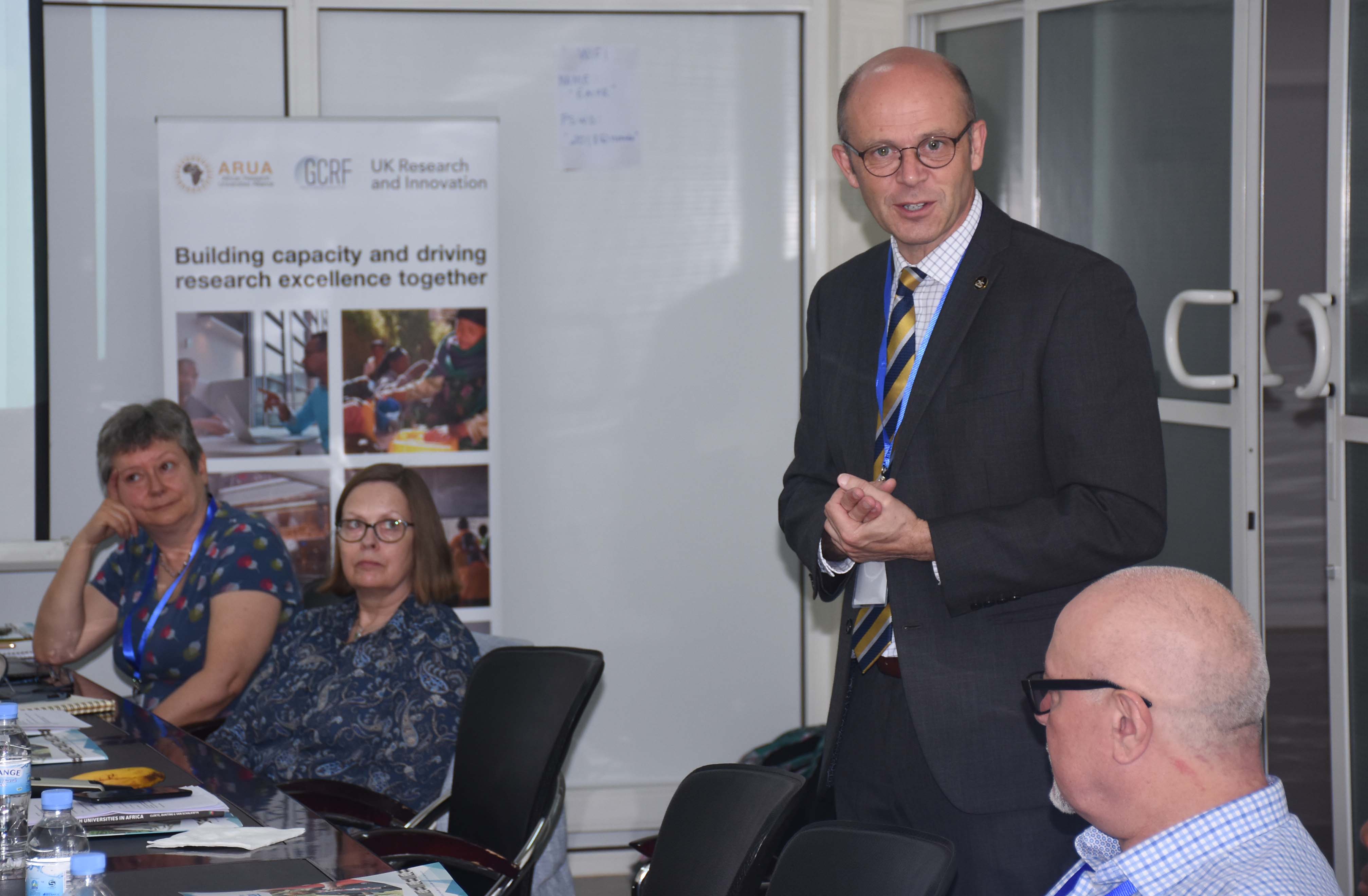 The ARUA meeting was opened by Prof Phil Cotton the Vice Chancellor of the University of Rwanda
Speaking during the meeting, Prof Idowu Olayinka who is the ARUA Board Chair acknowledged the achievements of ARUA secretariat over the last five years and called for investing efforts for research funding from sisters universities in Africa. Prof Idowu who also doubles as the vice chancellor of the University of Ibadan informed that under ARUA umbrella there have been a lot of improvement with regard to knowledge production in Africa.
The ARUA meeting also marked the official launch of its partnership with the UK Research and Innovation-UKRI in a ceremony that was officiated by the British High Commissioner to Rwanda H.E Joanne Lomas.
Speaking on the occasion, H.E Lomas noted that UKRI joined the Alliance because innovation, research technology education is UK best export. She expressed her delight for the partnership which according to her, will be extended to some of African prestigious universities.
In his remarks Prof Andrew Thompson, the Head of International Strategy at UKRI, commended the Vice chancellor in attendance for their selfless efforts to make significant attempt to pick the high hanging fruit. Thompson noted that it is a tremendous privilege to take part in what ARUA is trying to achieve.
"What you are trying to do is tremendously important, if you achieve it history will thank you" Prof Thompson added.
Among other participants in the meeting include Prof Ernest Aryeetey who is ARUA Secretary General. He acknowledged the support by UKRI and assured that within 3 years, the expectations in ARUA will not be dashed.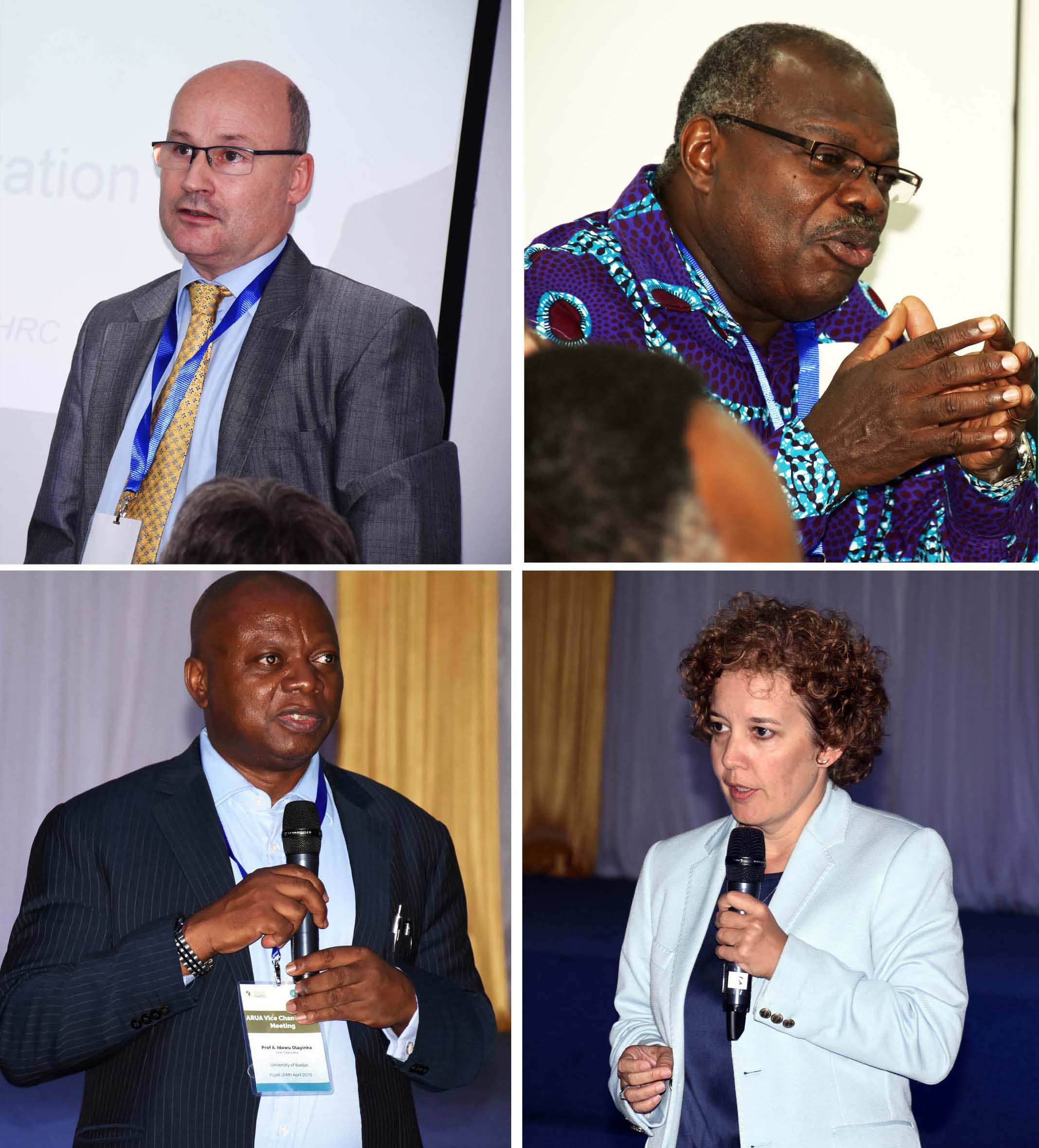 Bottom right clockwise : H.E Joanne Lomas, the British High Commissioner to Rwanda, Prof Idowu Olayinka who is the ARUA Board Chair, Prof Andrew Thompson from UKRI and Prof Ernest Aryeetey, ARUA Secretary General
"We have three years to prove that we deserve whatever we have got to make a big difference for research in Africa" He said.
The meeting featured research and academic partners including the Consortium for Advanced Research Training in Africa –CARTA, the Association of Commonwealth Universities-ACU as well as the European Research-Intensive Universities-The Guild.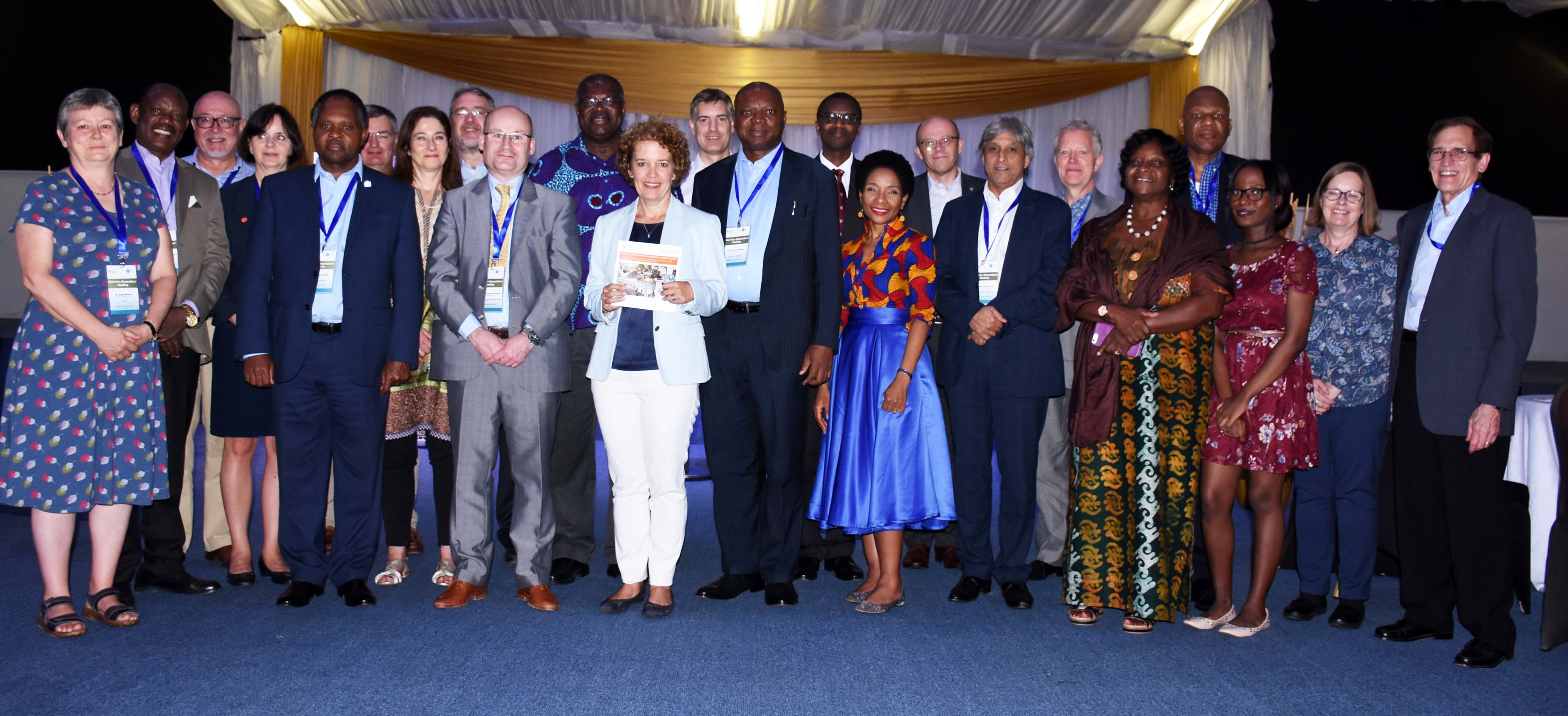 Participants pose for a group photo after the launch of its partnership between ARUA and UKRI